Ebersole Buildings
---
HomeEducational ProgramsOutdoor Education and RecreationHistoryNewsletter Forms
---
Buildings blend with the natural landscape at the Ebersole Center. Designed from the ground up as an environmental education center, facilities are clean, comfortable, and modern, yet unobtrusive. All buildings and most trails are barrier-free and accessible to those with special needs. Located far from city lights, stars light up the night sky, yet campers can come back to warm buildings with hot showers.
The Gladys Olds Anderson main lodge is home to the center office, clinic and infirmary, 60' x 60' multipurpose room and dining hall, and full service kitchen. The main lodge has two large fireplaces, a p.a. system, and audio/visual equipment. There's seating for up to 250 for meals or presentations.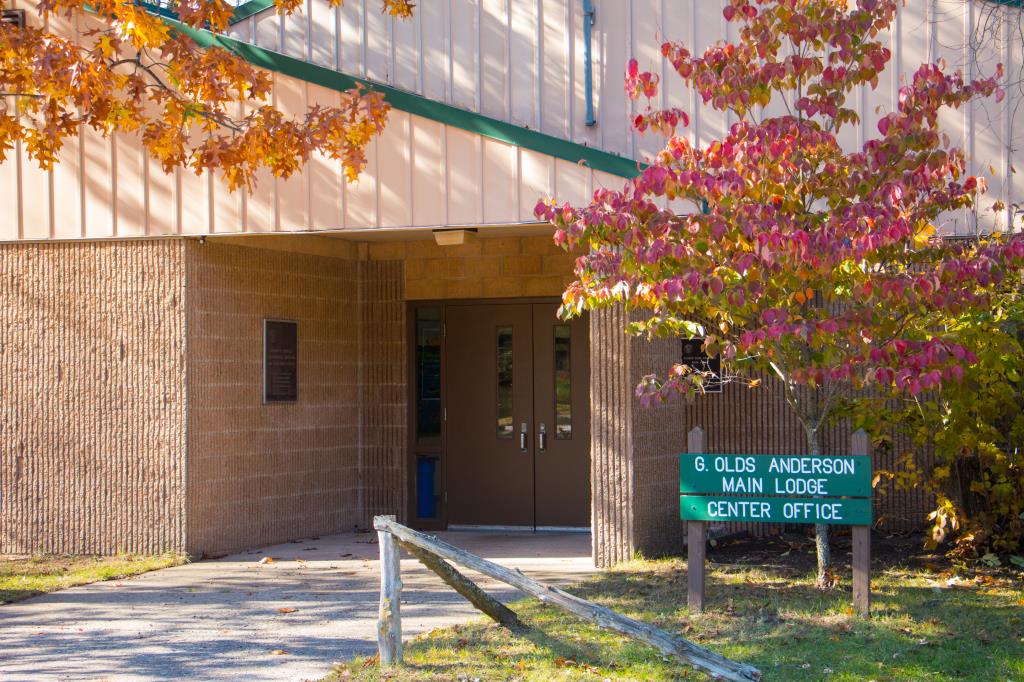 Gladys Olds Anderson Main Lodge
The David Schulert classroom building features four classrooms with specialized science study equipment. Each classroom seats 30 people and is ideally suited for presentations or hands-on activities. Microscopes, specialized animal study props, and other technical equipment not found in most school classrooms is available at the Ebersole Center. Whether examining pond slime under a microscope, dissecting an owl pellet, or imprinting designs on a leather medallion, there's a classroom just right for your activity.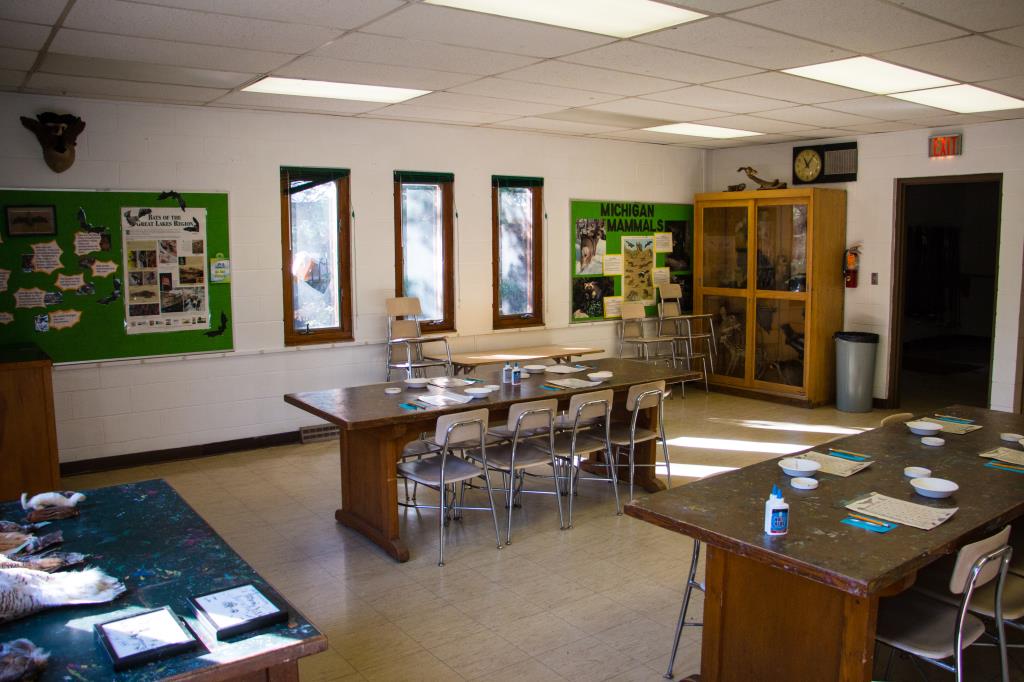 Two modern dormitories have 120 beds each giving the center a total sleeping capacity of 240. Each dormitory is divided into four quadrants with 14 bunk beds in each. In addition, there are two semi-private staff rooms in each dorm. Bathrooms have ceramic tile floors, hot and cold running water, and modern fixtures. Dorms even have a washer and dryer for groups to use.
The Ebersole campus is a bridge to the natural world, modern safety and comfort on the edge of wild natural beauty.