After School Choir and Drama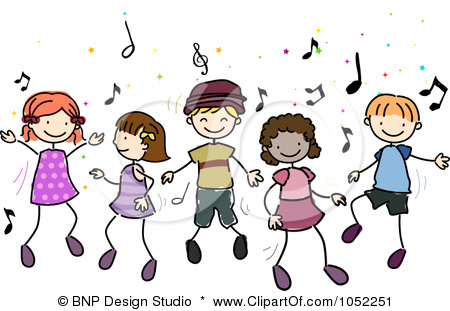 Choir Concert - and recorders - will be on Tuesday, March 28, 2017 at 6:30 pm
Last Concert of the year will be our Outdoor Concert on Thursday, June 1 at 6:30 pm Jeans and red, white and/or blue shirts (Rain Date - Wednesday, June 7)
For kindergarten through third grade students
Lyons has a wonderful choir. Students in grades K through three make up the Lyons Avenue Elementary Choir. They perform in programs at the school and they also perform in the community. Last year they sang at VIP assemblies, School Concerts, and they were in the Silver Bells in the City Parade. They are great representatives for our school! Anyone who will make the commitment to come to practices and be at performances is eligible to be in the choir. Good behavior is an important component for choir members - remember, we sing outside of our school. Good manners and polite behavior is expected from each and every choir member.
Choir Practices times
Kindergarten and 1st grade students
Mondays and Wednesdays - 3:31 pm - 5:00 pm
2nd and 3rd grade students
Tuesdays and Thursdays - 3:31 pm - 5:00 pm
Children will need a ride home after choir practice. Children that live close enough and have someone to walk with may walk home. Please keep in mind that it will be dark when practice is over in late fall and winter, so all children will need to be picked up. Pick up time is 5:00 pm. Children absolutely must be picked up at 5 o'clock. If you know you will be late, please make arrangements to have your child picked up by 5:00 pm. Consistent late pick-ups may cause your child to be dropped from choir.
Children who ride the bus will not be allowed to get on the bus at dismissal on Choir Night unless the classroom teacher receives a note from the parent/guardian. This is to eliminate the possibility of a child forgetting about practice, and going home to an empty house - which would be really scary for all of us!!! Also, the front door will be locked when the office closes around 4:15 pm. Just knock on the red doors at the gym entrance.
Choir members may bring a snack from home to eat at practice (No pop, please - pop gets spilled, I have to mop). Children will have time to eat snacks, use the restrooms, and do homework before we start to sing. (So, no one should have to do homework after choir!!)
Attendance at extra performances - Silver Bells, Old Town, Potter Park, etc. is optional.
Attendance at school concerts is mandatory! It's what we work for at all practices. Concerts are held in the school gym.
How do you get in Choir?
Easy - follow these steps:
Get a permission slip
Return the signed (after it is read!) permission slip
Agree to come to all choir practices (I understand that sometimes it is absolutely impossible, but missing many means you won't be able to learn all the songs)
Agree to attend all school concerts. There are 2 or 3 concerts a year and are in the evening - usually starting at 6:30 and ending about 40 min. to an hour later. There is NO wiggle room for this one.
Drama Club
Drama Club is for third graders and meets after school on Fridays from 3:30 until 5:00 pm. We play theater games and perform a play in March. Drama Club will perform two plays on March 28th in the "Evening of Entertainment Program" The program starts at 6:30 pm..