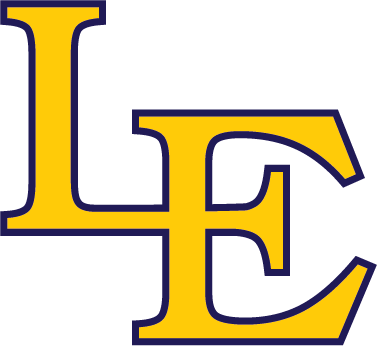 Eastern High School
Grades 7-12 International Baccalaureate
---

---
Eastern High School adds to its long history of strong educational opportunities including the launch of the Project Lead The Way (PLTW) STEM Biotechnology Magnet school.
Eastern continues to engage students in a variety of programs from traditional high school to International Baccalaureate and Chinese Language Instruction.
What is International Baccalaureate?
The Middle Years Programme (MYP) is a school wide instructional model that provides an international instructional focus, a variety of skills needed for academic success and opportunities for a well-rounded education.
The Diploma Programme (DP) for juniors and seniors provides rigorous coursework with a global focus that simulates the college course experience. Students can take the full diploma course sequence or can select individual DP classes.
Chinese Language Instruction
Chinese Course Work Chinese language instruction is offered for grades 7-12 and will include Diploma Programme Chinese offerings during the 2018-19 school year.
Chinese Immersion Chinese Immersion courses are available for students who transition from the Post Oak Chinese Immersion Program. Chinese instruction is offered by native Chinese speakers.
Additional Programs
Career, Technical, and Early College Opportunities
---
NEW FOR 2019-20 School Year!
Beginning of the Year Packet
2019-2020 Eastern's Bell Schedule
/downloads/eastern_high_school/1eastern_high_school_bell_schedule_2019-2020.docx
Project Lead the Way (PLTW) curriculum offers specialized STEM focused coursework for each grade level. Courses include activity, project and problem-based learning with topics including concepts in technology, robotics, engineering, biology and medicine.

Eastern High School Biotechnical Academy Parent Flyer
I.B. Diploma Programme
Diploma Programme Application:
Teacher Recommendation Form:
/downloads/eastern_high_school/ib_dp_appteacher_recommendationmarch2019.docx
Candidate Registration Forms:
/downloads/eastern_high_school/ib_dp_exam_registration_may_2020.docx
DP Exam Schedule for May 2020:
IB Full DP Workshops & MSU Library Saturdays
/downloads/eastern_high_school/ibdp_workshops_msusat2019_2020.docx
---
Senior News:
Parents Is Your Student a Senior? Here is information you need NOW. /downloads/eastern_high_school/senior_parent_night.pdf
3.5 Honor Banquet - May 6, 2020
CLAC Recognition - May 12, 2020
Baccalaureate - May 17, 2020
Seniors Last Day - May 22, 2020
Commencement - May 31, 2020
Honor Your Graduation With Commencenment Portraits: (2018-2019)

Honor Your Graduation with Commencement Portraits
Title IX - Sex Discrimination/Gender Equity/Sexual Harassment
What is Title IX?
Title IX prohibits discrimination on the basis of sex in any District program, service or activity including, but not limited to: educational programs or activities, e.g., extracurricular activities, student services, academic counseling, discipline, classroom assignment, grading, athletics, transportation, etc.
Unlawful Discriminatory Practices Under Title IX
Sexual Harassment (unwelcome sexual advances, requests for sexual favors and other verbal or physical conduct of a sexual nature)
Sexual Misconduct/Violence (rape, sexual assault, sexual battery, sexual exploitation and other forms of non-consensual sexual activity)
Stalking (repeatedly following, harassing, threatening or intimidating including by telephone, mail, electronic communication or social media)
Retaliation (adverse academic or other actions against anyone reporting or participating in an investigation of Title IX allegations)

Sexual Misconduct Policy

Reporting Prohibited Behavior
Members of the school district community who believe that a Title IX violation may have occurred, should discuss their concerns and/or file a complaint with the District's Title IX coordinator.
Dr. Camela Diaz
Associate Superintendent for Student Learning
camela.diaz@lansingschools.net
(517) 755-2020
You may also report any form of sexual misconduct to the Public Safety Department:
Mr. Bruce Lankheet
Department of Public Safety Coordinator
bruce.lankheet@lansingschools.net
(517) 755-2030