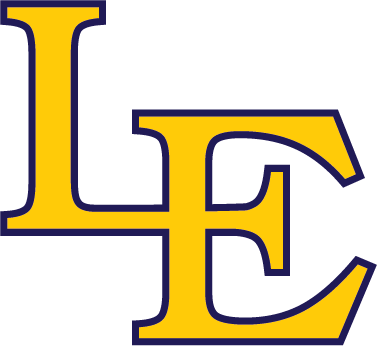 Eastern High School
Grades 7-12 International Baccalaureate
---

Are you interested in SUMMER SCHOOL? Click HERE to fill out the interest form!

For District-wide updates, please visit the COVID-19 Updates and Information page.



March 18 - Letter to Eastern High School Families


March 18 - Letter to Seniors of the Class of 2020


March 25 - MDE Guide to Supporting the Social & Emotional Needs of Students


April 3 - Eastern's Grading Scale


May 6 - Letter to Seniors of the Class of 2020 p.2


May 11 - Details Regarding Students with 50% or Less in a Class
During Coronavirus (
COVID

-19)

Be sure to keep safe and healthy by practicing social distancing and adhering to the guidelines of the CDC. For guidelines in different languages, please click HERE. Please continue checking back with this website for updates regarding Eastern High School. This collection of online resources below will continue to grow as we hear directly from teachers, administration, and community leaders. For further information, please refer to publications from the district.
ALL FAMILIES, please fill out THIS FORM to communicate your current status and any needs we can help with.

The Senior Awards Program is available HERE.
SENIORS - Class of 2020 Information
Seniors please complete the Senior Exit Form - senior updates will be emailed to you (from Ms. Truong and Mrs. Coe) along with kept up-to-date on THIS GOOGLE DOC.
VIRTUAL DECISION DAY WAS MAY 1!! A recording is available via Facebook Live!
A SENIOR ZOOM MEETING took place on Friday, May 8 @ 3p
Click HERE to review the Senior Zoom Meeting where we discussed the Senior Spectacular, Senior Awards, Graduation, and more! The Senior Timeline is available HERE.
The SENIOR SPECTACULAR was on Friday, May 15 from 10a-1p!
Come get your cap & gown! A professional photographer will be available to photograph you in your cap & gown. CLASS OF 2020 YARD SIGNS will be available! Please bring any books you need to return. If you've earned cords, you will be receiving them! Be sure to refer to the map for directions on the flow of traffic. FAQs regarding the Senior Spectacular can be found HERE.
USEFUL LINKS:
Former President Obama's GRADUATE TOGETHER Speech Transcript!
Online Work for Eastern High School Students
Need access to the Internet? Check out THIS LINK for resources available!
If you need to change your password for StudentVUE or Google, please click HERE.
Need help with Google Classroom? Click HERE for some tips and tricks!
ALL STUDENTS Complete your XELLO lessons and profile and COURSE REQUESTS by Friday, April 17, 2020.
Economics www.khanacademy.org/join/JV6G7SNG
Geometry Guides, Lessons, and Resources
Math 180 / Read 180 / System 44 Caregiver Letter
World Language
DuoLingo Remote Learning
Foreign Language Collective: Free language practice, films, audio books
Noticias - news in Spanish
Les Informations - news in French
France 24 Les Nouvelles en Anglais
BBC news in Chinese
Bills newsela.com/FMPG9W & Independent Book Report
Edwards A Note from Ms. Edwards, Scholastic Action, Caregiver Letter, Read for 20 Minutes Each Day!
Ferguson please read, read, read!
English practice - grammar, etc. Start at Kindergarten and work your way up.
Romeo and Juliet Familiarize yourself with the story and characters - score at least 90% on all quizzes.
Kelly Gallagher's Article of the Week - Mr. Gallagher posts a new article every week where we can examine a new element the nation is encountering - No, not all articles are centered around COVID-19. Please read, follow directions- I.e mark and interact with text, write a one page plus summary and then identify ethos, pathos and logos of each article
Watch a new TED Talk every week - perhaps find some we should watch in class - I love recommendations - please send them to me to watch. Identify ethos, pathos and logos of each talk.
Harrell 7 English
Hicks
Google Classroom Code for Band- rwwzsab
Google Classroom Code for Percussion and Piano- gapthhl
Hill hill-of-science.weebly.com
Krefman (Algebra 2) Choose from the following 11 Khan Academy lessons: Fractions, Decimals, Negative Numbers, Linear Equations, Forms of Linear Equations, Exponential Growth & Decay, Quadratics, Quadratic Functions & Equations, Polynomial Arithmetic, Complex Numbers, Polynomial Graphs
McDougall https://www.khanacademy.org/
Algebra 1: MGFC9AEZ
Algebra 1A: 5J8JN7NU
Geometry A: XXJM8JAA
Perkins Independent Book Report
Richter http://richter.x10host.com/
Yoga Friday, March 20 @ 8a Meeting ID: 321 325 0824
Savage All Classes
Walsh www.WalshSS.com
Woodworth
8 Science
Physics/Chemistry
DP Physics
Bookshare is a free on line book reading service for students with reading barriers
General Science (Courtesy of Ms. Woodworth)
Science Simulations

General Math (Courtesy of Mr. Krefman)
Fractions: https://www.khanacademy.org/math/pre-algebra/pre-algebra-fractions
Decimals: https://www.khanacademy.org/math/pre-algebra/pre-algebra-decimals
Negative numbers: https://www.khanacademy.org/math/pre-algebra/pre-algebra-negative-numbers
---
District Communications
On Friday, March 20, 2020, the Lansing School District will be giving out a bag of supplies that will include a ruler, crayons or markers, notepad, glue stick, writing paper, stress ball, RIF books and other items. The bag of supplies will be handed out at the Lansing School District food distribution locations. There are limited bags available, so it is first come, first served. Thank you to many of our Lansing School District staff for preparing the bags and handing them out on Friday. A very special thank you to Lansing based office supply company, DBI, for donating many of the supplies for these bags.

School Closure Food Service Program


Learning at Home


COVID-19 Updates


Update from Rep. Elissa Stokin Regarding Assistance for Unemployment, Seniors, Small Business, and Relevant Concerns
---
---
Eastern High School adds to its long history of strong educational opportunities including the launch of the Project Lead The Way (PLTW) STEM Biotechnology Magnet school.
Eastern continues to engage students in a variety of programs from traditional high school to International Baccalaureate and Chinese Language Instruction.
What is International Baccalaureate?
The Middle Years Programme (MYP) is a school wide instructional model that provides an international instructional focus, a variety of skills needed for academic success and opportunities for a well-rounded education.
The Diploma Programme (DP) for juniors and seniors provides rigorous coursework with a global focus that simulates the college course experience. Students can take the full diploma course sequence or can select individual DP classes.
Chinese Language Instruction
Chinese Course Work Chinese language instruction is offered for grades 7-12 and will include Diploma Programme Chinese offerings during the 2018-19 school year.
Chinese Immersion Chinese Immersion courses are available for students who transition from the Post Oak Chinese Immersion Program. Chinese instruction is offered by native Chinese speakers.
Additional Programs
Career, Technical, and Early College Opportunities
---
NEW FOR 2019-20 School Year!
Project Lead the Way (PLTW) curriculum offers specialized STEM focused coursework for each grade level. Courses include activity, project and problem-based learning with topics including concepts in technology, robotics, engineering, biology and medicine.
---
The application is due by 11:59 p.m. on Monday, February 24th
Here is the link to the application.
---
Title IX - Sex Discrimination/Gender Equity/Sexual Harassment
What is Title IX?
Title IX prohibits discrimination on the basis of sex in any District program, service or activity including, but not limited to: educational programs or activities, e.g., extracurricular activities, student services, academic counseling, discipline, classroom assignment, grading, athletics, transportation, etc.
Unlawful Discriminatory Practices Under Title IX
Sexual Harassment (unwelcome sexual advances, requests for sexual favors and other verbal or physical conduct of a sexual nature)
Sexual Misconduct/Violence (rape, sexual assault, sexual battery, sexual exploitation and other forms of non-consensual sexual activity)
Stalking (repeatedly following, harassing, threatening or intimidating including by telephone, mail, electronic communication or social media)
Retaliation (adverse academic or other actions against anyone reporting or participating in an investigation of Title IX allegations)

Sexual Misconduct Policy


Lansing School District Title IX Training Material


Title IX Grievance Procedures
---
Reporting Prohibited Behavior
Members of the school district community who believe that a Title IX violation may have occurred, should discuss their concerns and/or file a complaint with the District's Title IX coordinator:
Michael E. Jones
Title IX Coordinator
titleix@lansingschools.net
(517)755-2832

You may also report any form of sexual misconduct to:
Dr. Camela Diaz
Associate Superintendent for Curriculum and Instruction
titleix@lansingschools.net
(517) 755-2020
Mr. Bruce Lankheet
Department of Public Safety Coordinator
bruce.lankheet@lansingschools.net
(517) 755-2030