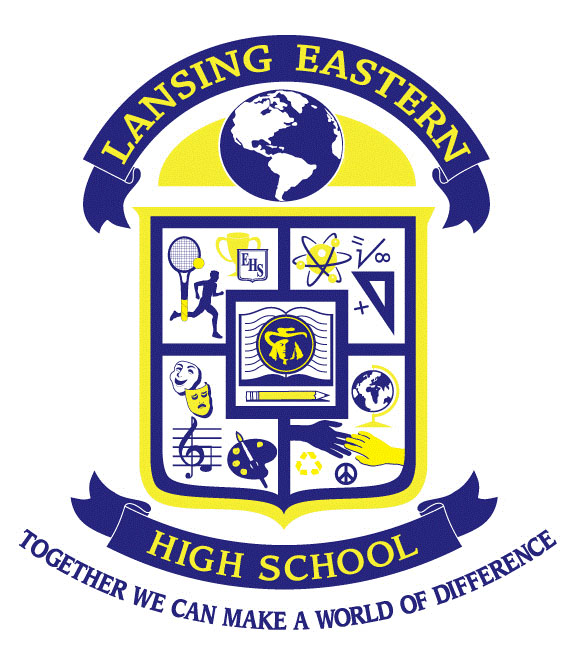 2020-2021 Course Requests
Information on how students can request which classes they take during the 2020-2021 school year!
Eastern High School has laid out potential Course Sequences. We understand that each student has unique needs regarding their schooling, so we want to make sure we help everyone choose a path that is the most fitting. For our Course Sequence Guide, please click HERE.
Each grade level has different expectations in terms of Career Readiness. Please click HERE for more information regarding the district's Career Readiness Standards.
COURSE REQUESTS
ALL GRADES: If you did not get a chance to complete your course requests at school, please click HERE to complete the form. COURSE REQUESTS ARE DUE BY MONDAY, APRIL 13.

Class of 2026 (current 6th graders): Current Lansing School District students are to complete the online form. Click the following link for the printed version: Grade 7 Course Request Sheet
Class of 2025 (current 7th graders): Counselors visited English classes the week of December 16 to fill out this sheet: Grade 8 Course Request Sheet
Class of 2024 (current 8th graders): Counselors visited English classes the week of December 16 to fill out this sheet: Grade 9 Course Request Sheet
Class of 2023 (current 9th graders): Counselors visited English classes in February to fill out this sheet: Grade 10 Course Request Sheet
Class of 2022 (current 10th graders): Counselors visited English classes in February to fill out this sheet: Grade 11 Course Request Sheet
Class of 2021 (current 11th graders): Counselors visited English classes in March to meet with each student individually to fill out this sheet: Grade 12 Course Request Sheet