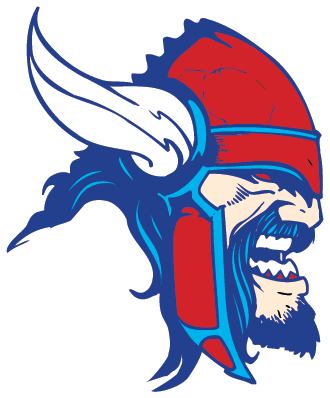 Welcome to the Home of Viking Pride
Everett High School
Grades 9-12 Visual Performing Arts Focus / Comprehensive

---

---
Welcome to Everett High School and Everett New Tech High
The Home of Viking Pride, academic opportunities and winning traditions both in the classroom and on the fields of play. We are excited to be a major influence to a community of learners where excellence and quality are valued. Our commitment is to continue to develop a school where the opportunities for quality learning exist, where participation and exploration is encouraged and citizenship and community service is cultivated. It is essential for our teachers, administration, public safety staff, and students to work together in order for our school to be successful. It is our expectation that all students will be challenged to their fullest potential and will strive to meet their goals.
---
ACADEMICS AT EVERETT
The wonderful staff here at Everett High School, along with some help from our students, have collaborated to make a slideshow to inform the community of what classes are offered here. Please follow the link below to see the presentation!
---
Counseling Center Requests
All first semester schedules are finalized at this time. Second semester changes are still being accepted. To schedule an appointment to see a counselor, please click on the link below to sign up!
---
Picture Retakes - November 22nd!
---
PARENT & STUDENT DOCUMENTS

Parent Volunteer Form 2019-2020


Daily Schedule 19-20


District Calendar 2019-2020


In-District Transfer Process Timeline


ParentVue Information


7-8 New Tech Absence Info


Food Delivery Procedure
Students are not permitted to order food for delivery to school
Any outside food will be denied
Any delivered food for students from parents/guardians will be denied

Student Release / Prohibited Deliveries


How To Report / Excuse An Absence & Release Or Contact Your Student.


Suspension Appeal Form
---
Reading 180 Link
Please click on the link below to access the Reading Software
---
Attendance Office: (517)755-4566
ONLY 7th and 8th GRADE require parent CALL in for excused absences.
9th, 10th, 11th and 12th - no call needed -parental excuse NOTE required.
CALLING EVERETT and WANT TO GO DIRECTLY to the OFFICE you need to do business with? CALL (517)755-1080 and select from the MENU below:
Option #1 – Counseling Area (Select Counselor from menu)
Option #2 – Attendance Office AND Absence Reporting for 7/8th grades
Option #4 – Athletic Director
Option #5 – Registrar (Records Clerk)
Option #6 – Main Office
Option #7 – Mr. Gill (10th-11th grade Assistant Principal)
Option #8 – Ms. Ellis (New Tech 7th-12th grade Assistant Principal)
Option #9 – Mr. Foster (9th grade Assistant Principal)
Title IX - Sex Discrimination/Gender Equity/Sexual Harassment
What is Title IX?
Title IX prohibits discrimination on the basis of sex in any District program, service or activity including, but not limited to: educational programs or activities, e.g., extracurricular activities, student services, academic counseling, discipline, classroom assignment, grading, athletics, transportation, etc.
Unlawful Discriminatory Practices Under Title IX
Sexual Harassment (unwelcome sexual advances, requests for sexual favors and other verbal or physical conduct of a sexual nature)
Sexual Misconduct/Violence (rape, sexual assault, sexual battery, sexual exploitation and other forms of non-consensual sexual activity)
Stalking (repeatedly following, harassing, threatening or intimidating including by telephone, mail, electronic communication or social media)
Retaliation (adverse academic or other actions against anyone reporting or participating in an investigation of Title IX allegations)

Sexual Misconduct Policy

Reporting Prohibited Behavior
Members of the school district community who believe that a Title IX violation may have occurred, should discuss their concerns and/or file a complaint with the District's Title IX coordinator.
Dr. Camela Diaz
Associate Superintendent for Student Learning
camela.diaz@lansingschools.net
(517) 755-2020
You may also report any form of sexual misconduct to the Public Safety Department:
Mr. Bruce Lankheet
Department of Public Safety Coordinator
bruce.lankheet@lansingschools.net
(517) 755-2030