Lansing School District Student Handbook


2017-18 Everett Winter Sports Schedule
School Hours
7:25 a.m. - 2:40 p.m.
Half Day 7:25 a.m. - 10:20 a.m.
Late Start Wednesday 9:25 a.m. - 2:41 p.m.
Contact
Address
3900 Stabler St
Lansing, MI 48910
Everett High School Main Office
Phone: (517) 755-1080
Fax: (517) 755-4475
Everett Attendance Office & Welcome Center
Phone: (517) 755-4566
Everett NEW TECH HIGH Office
Phone: (517) 755-3080
NEW TECH 7th & 8th Grade ABSENCE REPORTING LINE
Phone: (517) 755-4566
Everett High School
Registrar's Office
Phone: (517) 755-2088
Fax: (517) 755-4497
Records Office Fax
(517) 755-4497
Administration
Susan Cheadle-Holt
Principal
755-1081 fax 755-1089
susan.cheadle-holt
@lansingschools.net
Dustin Gill - 9
Assistant Principal
755-3081
dustin.gill@lansingschools.net
Anthony Foster - 10-11
Assistant Principal
755-5081
anthony.foster
@lansingschools.net
Dominic LaColla
Assistant Principal - NEW TECH 7-12
755-2081
dom.lacolla@lansingschools.net
School Improvement Information
Dee Halstead
School Improvement Coordinator
dee.halstead@lansingschools.net
755-4460

Athletic Office
Mike Smith
Acting Athletic Director
mike.smith@lansingschools.net
755-4499

Counselors
Ms. West (New Tech 7-12)
755-2084
jennifer.west
@lansingschools.net
Mr. Ezekiel Moreno (A-G)
755-2085
ezekiel.moreno
@lansingschools.net
Ms. Falsetta-Petkovski
(H-O)
755-2087
erin.falsetta
@lansingschools.net
Mrs. Rusher ( P-Z)
755-2083
doreatha.rusher
@lansingschools.net
Please Visit Our Scholarship Webpage
Lansing School District
Central Enrollment
*Department of Assessment and Pupil Accounting
(517) 755-2820
Lansing Welcome Center
2400 Pattengill Ave.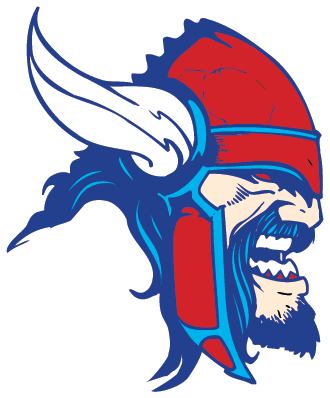 Welcome to the Home of Viking Pride
Everett High School
Visual Performing Arts Focus / Comprehensive
Grades 9-12

EVERETT HIGH SCHOOL/NEW TECH HIGH SPRING ALL-SCHOOL SHOWCASE
WEDNESDAY, MAY 2, 2018 - 6 to 8 p.m.
Visit Classrooms/View Projects/7-8 Band Concert 7pm
All Parents, Guardians and Students INVITED!!
ACADEMIC AWARDS
Thursday, May 17, 2018
9th grade - 7:50 AM
10th grade - 8:55 AM
11th grade - 10:00 AM
12th grade - 1:45 PM
Large Auditorium
PARENTS/GUARDIANS/GUESTS INVITED!
SENIOR AWARDS
Thursday, May 24, 2018
8:00 AM - 10:45 AM
Large Auditorium SENIORS wear Grad Gowns
PARENTS/GUARDIANS/GUESTS INVITED!

SENIOR NEWS - Class of 2018 IMPORTANT INFORMATION

GRADUATION TICKET REQUEST FORM (Mandatory for tickets!)
For EVERETT NEW TECH HIGH, please scroll down or click below to read PDF
AN IMPORTANT NEW TECH PARENT NOTICE concerning upcoming Current and Future Parent Meetings and LETTERS OF INTENT
---
Attendance Office: 755-4566
ONLY 7th and 8th GRADE require parent CALL in for excused absences.
9th, 10th, 11th and 12th - no call needed -parental excuse NOTE required.
CALLING EVERETT and WANT TO GO DIRECTLY to the OFFICE you need to do business with?
CALL 755-1080 and select from the MENU below:
Option #1 – Counseling Area (Select Counselor from menu)
Option #2 – Absence Reporting for 7/8th grades
Option #3 – New Tech Office
Option #4 – Athletic Director
Option #5 – Registrar (Records Clerk)
Option #6 – Main Office
Option #7 – Mr. Gill (9th grade Assistant Principal)
Option #8 – Mr. LaColla (New Tech 7th-12th grade Assistant Principal)
Option #9 – Mr. Foster (10th-11th grade Assistant Principal)
Important Info for all Parents/Guardians
After-School Tutoring
Math: Mondays and Wednesdays in Room 311 - 2:50 p.m. to 3:50 p.m.
English: Tuesdays and Thursday in Room 213 - 2:50 p.m. to 3:50 p.m.
Grades 7-12
---
Our School
Everett High School (9th-12th)
Everett New Tech High (7th-12th)
New Tech High Application for 2018-2019
Your Student is Our Top Priority
The Everett High School staff is committed to providing a high-quality educational experience for all students. Everett offers a wide range of academic, extra-curricular and athletic opportunities to high school students.
7-8 New Tech Absence Reporting Line
ParentVUE and YOU!
ParentVUE is a wonderful online communication tool for attendance, grades and more between the school and parents/guardians. More information on ParentVue
---
EVERETT CALENDAR
Calendar

‹

April

2018

›

S
M
T
W
T
F
S
1

Apr 1

No School - Spring Break

Everett Calendar

2

Apr 2

No School - Spring Break

Everett Calendar

3

Apr 3

No School - Spring Break

Everett Calendar

4

Apr 4

No School - Spring Break

Everett Calendar

5

Apr 5

No School - Spring Break

Everett Calendar

6

Apr 6

No School - Spring Break

Everett Calendar

7

Apr 7

No School - Spring Break

Everett Calendar

8

Apr 8

No School - Spring Break

Everett Calendar

9

Apr 9

School Resumes

Everett Calendar

3:00 PM to 5:00 PM

School Improvement Meeting

Special Dining Room

Everett Calendar

10

Apr 10

Testing - High Schools

Everett Calendar

11

Apr 11

Testing - High Schools

Everett Calendar

On Wednesday, April 11 – There is no LSW for testing at the high school levels. All schools have a full day.

12
13
14
15
16
17

Apr 17

6:00 PM to 7:00 PM

PTSA Meeting

Special DIning Room

Everett Calendar

18

Apr 18

Late Start Wednesday

Everett Calendar

19
20
21
22
23
24

Apr 24

6:30 PM to 8:00 PM

PCAC Meeting (Parent Community Advisory Council)

Partington Administration Building, 519 West Kalamazoo Street Lansing, MI 48933

Free

Everett Calendar

The Parent Community Advisory Committee (PCAC) meeting will be held Tuesday, April 24, 2018 from 6:30P.M. to 8:00P.M. at Partington Administration Building, located at 519 West Kalamazoo Street Lansing, MI 48933. Free dinner and childcare will be provided. There will be a Student Clubs and Extracurricular presentation and discussion.

25

Apr 25

Late Start Wednesday

Everett Calendar

12:00 PM to 2:00 PM

GRADUATION SUPPLIES DELIVERED

Everett Calendar

6:00 PM to 7:00 PM

NEW TECH Future Parents Night

Everett Calendar

26

Apr 26

8:00 AM to 9:00 AM

Viking of the Month Recognition

Special Dining Room

Everett Calendar

27
28
29
30
Subscribe

Interactive Communication
Directories, How To, Schedules, Procedures, Etc.

How to Enroll at EVERETT

DAILY BELL SCHEDULE 17-18

17-18 ENROLLMENT FORM

NEW FOOD DELIVERY PROCEDURE effective 3-13-17

7th and 8th NEW TECH ABSENCE REPORTING PROCEDURE

SCHOOL PICTURES - HOW TO ORDER

CODE OF CONDUCT

JOSTENS - WEBSITE for ONLINE ORDERING

SENIORS! GRADUATION SUPPLY ORDERING info

Request for Educational Records Form

DRIVER TRAINING INFORMATION

2013-14 Everett Annual Education Report (AER)


Technology Acceptable Use Policy


Technology Internet Safety Policy
Student Absence / Release / Contact Procedure


Everett Boundary Maps


Everett Parking/Drop-off/Pick-up/Entrance Procedures


New Tech Network News


Information Technology User Account Request Form
Useful Links

Destiny Textbook Checkout for Staff


JOSTENS WEBSITE for Ordering Graduation Supplies


Parentvue/ Studentvue


K.A.L.P.A.


Technology Work Order Quick Request Form


REMC 13


Everett's Student Newpaper: The Viking Voice


Let's Talk


Everett New Tech High


Lifetouch Graduation Portrait Ordering


Scholastic Student Access


Map to Everett


Career and Technical Education


Food Services


Everett Counseling Department
EVERETT NEWSMAKERS
2017 MLK Contest Winners at EVERETT!!
MLK, Jr. Commission Scholarship and Essay Contest The Greater Lansing Dr. Martin Luther King, Jr. Holiday Commission is pleased to announce their 2017 High School Scholarship Contest and Essay Contest Winners. All Greater Lansing Area 6th-8th and 9th-11th graders were welcome to enter. First place ($500), second ($350) and third place ($150). A total of $17,500 in awards was available to graduating seniors of the Greater Lansing area pursuing higher education. The Commission awarded TWO (2) $5,000 with one of those being awarded to an Everett High School senior and THREE (3) $2,500 scholarships of which ALL of them were awarded to seniors at Everett! CONGRATULATIONS to the following recipients from EVERETT NEW TECH and EVERETT HIGH SCHOOL Daylen Suarez - 12th grade - $2,500 SCHOLARSHIP Nohamys Gatorno - 12th grade - $2,500 SCHOLARSHIP Dan Muzembe - 12th grade - $2,500 SCHOLARSHIP ESSAY WINNERS were: 1st place - Jacob Todd - 8th grade - Everett New Tech in the 6th to 8th grade category and 2nd place - Sarina Christian - 9th grade - Everett High School in the 9th to 11th grade category. We are very proud of our VIKINGS! Congratulations!!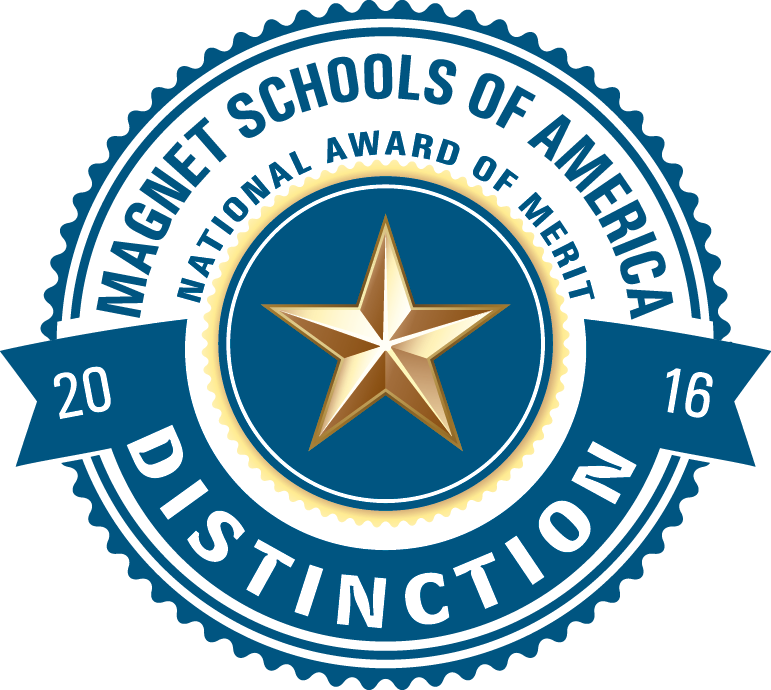 Everett New Tech High Named National Magnet School of Distinction by Magnet Schools of America
March 4, 2016 Everett New Tech High has been named a National Magnet School of Distinction by Magnet Schools of America, the national association for magnet and theme-based schools. Our mission and vision: Our approach to education and learning is centered on project-based learning in integrated classes, the smart use of technology to aid in exploration and performance, and the development of a school culture that promotes trust, respect, and responsibility. As part of the New Tech Network (NTN), Everett New Tech High (ENTH) is centered on a systemic holistic change that is driven by: culture that empowers, teaching that engages, and technology that enables. We will, in all endeavors aligned with Common Core and Michigan grade level standards, focus on student and adult growth: in knowledge, critical thinking, written and oral communications skills, collaboration, and individual agency, ownership and responsibility. Using relevant technology as a tool, agreed upon protocols and norms, students and teachers will strive for a growth mindset in all aspects of school. Presentation of Distinction Award: Susan Cheadle-Holt will be recognized and receive a National Magnet School of Distinction Merit Award on behalf of the school during an awards ceremony held at Magnet Schools of America's 34th National Conference hosted by Miami-Dade County Public Schools in Miami, Florida May 3-7, 2016. To receive a national merit award, members of Magnet Schools of America must submit a detailed application that is scored by a panel of educators. These schools are judged and scored on their demonstrated ability to raise student academic achievement, promote racial and socioeconomic diversity, provide integrated curricula and instruction, and create strong family and community partnerships that enhance the school's magnet theme. The Executive Director of Magnet Schools of America, Todd Mann and President, Doreen Marvin will present the award on Thursday, May 5, 2016. To learn more about the national merit awards program, please visit www.magnet.edu
Title IX - Sex Discrimination/Gender Equity/Sexual Harassment
What is Title IX?
Title IX prohibits discrimination on the basis of sex in any District program, service or activity including, but not limited to: educational programs or activities, e.g., extracurricular activities, student services, academic counseling, discipline, classroom assignment, grading, athletics, transportation, etc.
Unlawful Discriminatory Practices Under Title IX
Sexual Harassment (unwelcome sexual advances, requests for sexual favors and other verbal or physical conduct of a sexual nature)
Sexual Misconduct/Violence (rape, sexual assault, sexual battery, sexual exploitation and other forms of non-consensual sexual activity)
Stalking (repeatedly following, harassing, threatening or intimidating including by telephone, mail, electronic communication or social media)
Retaliation (adverse academic or other actions against anyone reporting or participating in an investigation of Title IX allegations)

Sexual Misconduct Policy

Reporting Prohibited Behavior
Members of the school district community who believe that a Title IX violation may have occurred, should discuss their concerns and/or file a complaint with the District's Title IX coordinator.
Dr. Mark Coscarella
Deputy Superintendent
Mark.coscarella@lansingschools.net
(517) 755-2946
You may also report any form of sexual misconduct to the Public Safety Department:
Ms. Cordelia Black
Director of Public Safety
Cordelia.black@lansingschools.net
(517) 755-2030