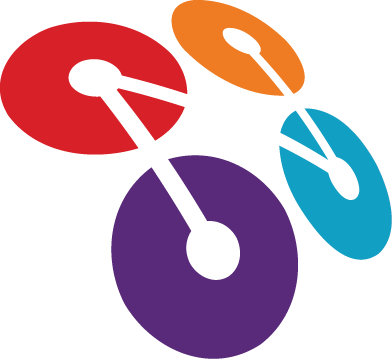 Welcome to
Everett New Tech High
Grades 7-12
---

---
Everett New Tech High is a Magnet program and school within Everett High School that uses technology to facilitate project-based learning for students.
More than 90% of New Tech Network students complete college - a completion rate that is 37% higher than the national average. This makes a student of New Tech Network easily adaptable to the ever changing career landscape of the future.
We are about: Teaching that Engages, Culture that Empowers, Technology that Enables, and Outcomes that matter.
What is New Tech Network?
New Tech Network is a non-profit organization that transforms schools into innovative learning environments. It employs project-based learning and seamless technology to produce life long learners who will easily adapt to the ever-changing career landscape of the future.
Everett has joined a network that has demonstrated its success in preparing students to excel after high school. New Tech Network Schools with graduating classes have quadrupled over the last four years. NTN students graduate high school at a rate 9% higher than the national average and persist in 4-year college at rate of 92%.
What Makes Everett New Tech High Special?

TEACHING THAT ENGAGES: Project-Based Learning taught through integrated classes (combined subjects)
CULTURE THAT EMPOWERS: School-wide culture and community of Trust, Respect, and Responsibility.
OUTCOMES THAT MATTER: School-wide Learning Outcomes of Collaboration, Written and Oral Communication, Agency (Growth & Responsibility), Knowledge & Thinking.
TECHNOLOGY THAT ENABLES: Tools of technology - all students have laptops and share a common Learning Management System ("Echo")
---
Title IX - Sex Discrimination/Gender Equity/Sexual Harassment
What is Title IX?
Title IX prohibits discrimination on the basis of sex in any District program, service or activity including, but not limited to: educational programs or activities, e.g., extracurricular activities, student services, academic counseling, discipline, classroom assignment, grading, athletics, transportation, etc.
Unlawful Discriminatory Practices Under Title IX
Sexual Harassment (unwelcome sexual advances, requests for sexual favors and other verbal or physical conduct of a sexual nature)
Sexual Misconduct/Violence (rape, sexual assault, sexual battery, sexual exploitation and other forms of non-consensual sexual activity)
Stalking (repeatedly following, harassing, threatening or intimidating including by telephone, mail, electronic communication or social media)
Retaliation (adverse academic or other actions against anyone reporting or participating in an investigation of Title IX allegations)

Sexual Misconduct Policy


Lansing School District Title IX Training Material


Title IX Grievance Procedures
---
Reporting Prohibited Behavior
Members of the school district community who believe that a Title IX violation may have occurred, should discuss their concerns and/or file a complaint with the District's Title IX coordinator:
Michael E. Jones
Title IX Coordinator
titleix@lansingschools.net
(517)755-2832

You may also report any form of sexual misconduct to:
Dr. Camela Diaz
Associate Superintendent for Curriculum and Instruction
titleix@lansingschools.net
(517) 755-2020
Mr. Bruce Lankheet
Department of Public Safety Coordinator
bruce.lankheet@lansingschools.net
(517) 755-2030