Everett High School Library Media Center
---
Welcome to the Everett High School Media Center.
We are committed to helping staff and students effectively find and use ideas and information. (Information Power, 1998)
Your Teacher Librarian is Mrs. Currie. Your Media Tech in the library is Mr. Lopez.
Media Center Hours:
6:50 am - 5:00 pm -- Monday - Friday
---
Library Sponored Clubs
Book Club
Book club is for readers who want to have fun while discussing their latest read! We go on field trips, play game and read books together on Tuesdays from 2:45 - 3:45.
Gaming Club
Gaming Club is for gamers who want to make friends and learn new games. We have many board and card games in the library, online gaming, Wii on the big screen and role playing games. Gaming Club meets on Fridays from 2:45 - 4:30.
National Honor Society
National Honor Society is by invitation only for Juniors and Seniors with a GPA of 3.5 or higher. We sponsor two blood drives a year for American Red Cross, do community service projects and fundraising for charities. National Honor Society meets the 3rd Wednesday of every month from 2:45 - 3:20.
Adulting 101
A club for Juniors and Seniors to learn skills and information not normally covered in a classroom. See the showcase across from the library for more information.
Meetings are the 1st and 3rd Thursdays of the month from 2:45 - 3:30 in the library
February 13, 20 & 27 meet with Ms. Park, our college advisor, for hands-on help with FAFSA, college applications and college admissions essays. Seniors, be there to make sure you have all your paperwork up-to-date. Juniors! Be there to get a head start! Snacks will be provided.
March 12 - Overarching Love - MSU sorority and fraternity presentation. It's going to be awesome!! Be there!! Snacks will be provided.
---
Senior Drop-In
Meet with a counselor one Thursday a month in the library. No appointment needed.
The dates are as follows: 10/24, 11/14, 12/12, 1/30, 2/13, 2/27, 3/12, 3/26, 4/23, 4/30.
---
Everett Library Resouce Request Form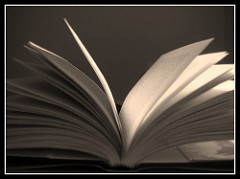 Would you like to see a title added to our library collection?
Would you like to see a series expanded?
Fill out the Resouce Request Form in the link below.
We want to know what you want to read!