Everett High School Library Media Center
---
Welcome to the Everett High School Media Center.
We are committed to helping staff and students effectively find and use ideas and information. (Information Power, 1998)
Your Teacher Librarian is Mrs. Currie. Your Media Tech in the library is Mr. Lopez.
Media Center Hours:
7:15 - 3:45 Monday - Thursday
7:15 - 5:00 Friday
Everett Library Resouce Request Form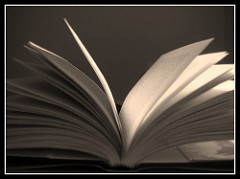 Would you like to see a title added to our
library collection? Would you like to see a
series expanded? Fill out the Resouce
Request Form in the link below. We want
to know what you want to read!
---
Halloween Contest Rules
Follow the directions for creating a book review in Destiny Discover. The link to the instructions is below.
For every review that meets the guidelines, you will be entered into the contest one time.
There will be a prize drawing for king sized candy bars the last day of each week of October.
On October 31st, everyone who submitted a book review will be entered into the grand prize drawing for a HUGE jack 'o lantern of Halloween candy.
---