H.O.P.E. Scholarship Program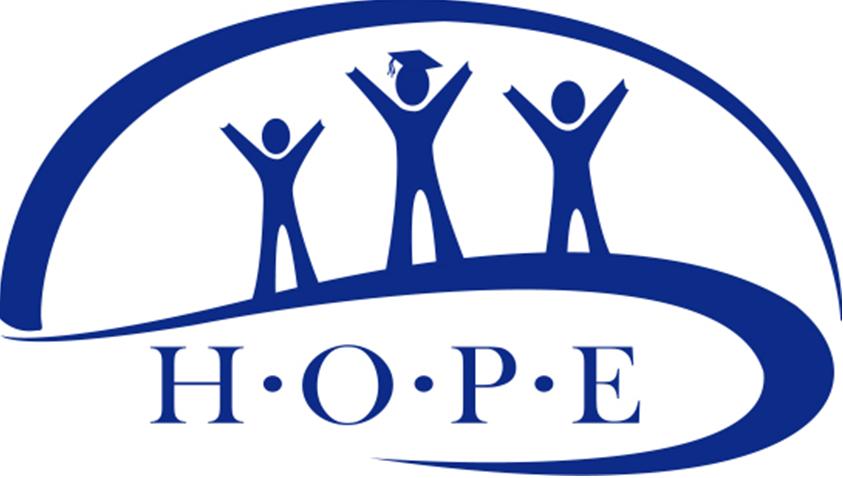 Mission Statement
To work with students, parents, staff, and community agencies to prepare H.O.P.E. Scholars for success in high school.
The H.O.P.E. Scholarship Program is an education initiative in cooperation with the Lansing School District, the City of Lansing, Lansing Community College, Michigan State University, the Lansing Police Department, YMCA, and in cooperation with local businesses and private citizens.
The H.O.P.E. Scholarship Program offers Lansing School District youth an opportunity for a college education and a brighter future. Students are initiated into the program as sixth graders. Students promise to finish high school in exchange for two years of free tuition at Lansing Community College. The students are chosen by their school based on their ability to utilize the program.
If you have any questions, please contact:
Emily Sorroche, M.A.
H.O.P.E Ombudsman sorroche@lcc.edu
(517) 483-9663
(517) 483-9703 - Fax
MC 1850
Lansing Community College
PO Box 40010
Lansing, Michigan 48901-7210

Update of Address Information Form
http://www.lansingschools.net/pages/Lansing_SD/District/Programs/Hope_Scholars
Senior Scholars Information
Archive

2007-08 HOPE Scholars Annual Report
Advanced Path HOPE
Advanced Path HOPE Coordinator:
Linda Seibold
Phone:755-2065
HOPE Student Survey
copy and paste and email to Linda Seibold
List ways that your HOPE coordinator can better assist you in staying on the path of academic success.
What are your biggest challenges/road blocks concerning academics?
What can we do to get your attendance at monthly HOPE scholar meetings?