Bilingual Intake Office
In 2016, the Dr. Eva L. Evans Welcome Center and Bilingual Intake Office were created to provide a resource where the newly arrived could be tested for English proficiency (WIDA test), and be screened for stressors that are important to identify in supporting student's academic success. The Welcome Center also provides parents with an orientation providing community and school resources (e.g. Adult ESL classes, community services, afterschool opportunities, Parent Nights, etc.).
If you have yet to enroll

click this enrollment link to be redirected to the district enrollment page. All enrollment is done online.
---
If you have questions, would like to set up and intake appointment, or need language assistance during enrollment please contact Trisha Black: trisha.black@lansingschools.net
If you have questions or need assistance regarding WIDA testing, please contact the District Assessment Coordinator - Francisca Kidder: francisca.kidder@lansingschools.net
---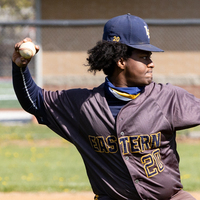 11,500 Enrollment by 2025
85% Graduation Rate by 2025