Instructional Technology

---
Screen-to-Screen Support Documents
Return to Learn Engagement Data

Engagement Data - September Report
Exit Ticket Information
1. Create
Decide what you'd like to find out about students' learning at the end of the lesson. Write a question or pose a problem on the Exit Ticket, or post the question or problem for students to see.
2. Collect
Set a specific amount of time for students to complete the Exit Ticket. Ask students to post their exit tickets before leaving and/or transitioning.
3. Clarify
Examine the tickets carefully. Depending on your purpose, it might be helpful to sort the tickets – for example, tickets that demonstrate students have grasped the content, tickets that show that students don't understand, and tickets that you aren't sure about. Consider starting the next lesson with interesting ticket responses or with a graph or chart that highlights common responses.
When to Use:
Use Exit Tickets at the end of each Synchronous Learning Session to:
Check students' understanding by having them summarize key points from the lesson
Verify that students can solve a problem or answer a significant question based on the lesson
Emphasize the essential question for the day's lesson
Have students ask questions they still have about the lesson
See if students can apply the content in a new way
Formulate guided groups for students who did not demonstrate understanding after the lesson
Create extensions for students who demonstrate mastery after the lesson
Here are some sample prompts or questions you can use:
Name one important thing you learned in class today.
What did you think was accomplished by the small group activity we did today?
Write/ask one question about today's content - something that has left you puzzled.
Today's lesson had three objectives (These would have been shared at the beginning of class and should still be available for referencing). Which of the three do you think was most successfully reached? Explain. Or, which was not attained? Why do you think it was not?
Read this problem, and tell me what your first step would be in solving it.
One of the goals of this class is to have all participants contribute to the seminar. How well do you think this was achieved today?
Do you have any suggestions for how today's class could have been improved?
I used the blackboard extensively today. Was its organization and content helpful to you in learning? Why or why not?
Which of the readings you did for class today was most helpful in preparing you for the lesson? Why?
We did a concept map activity in class today. Was this a useful learning activity for you? Why or why not?

Logging Into Google Suite - Staff Version

Google Docs Quick Reference Guide
Instructional Technology Support
---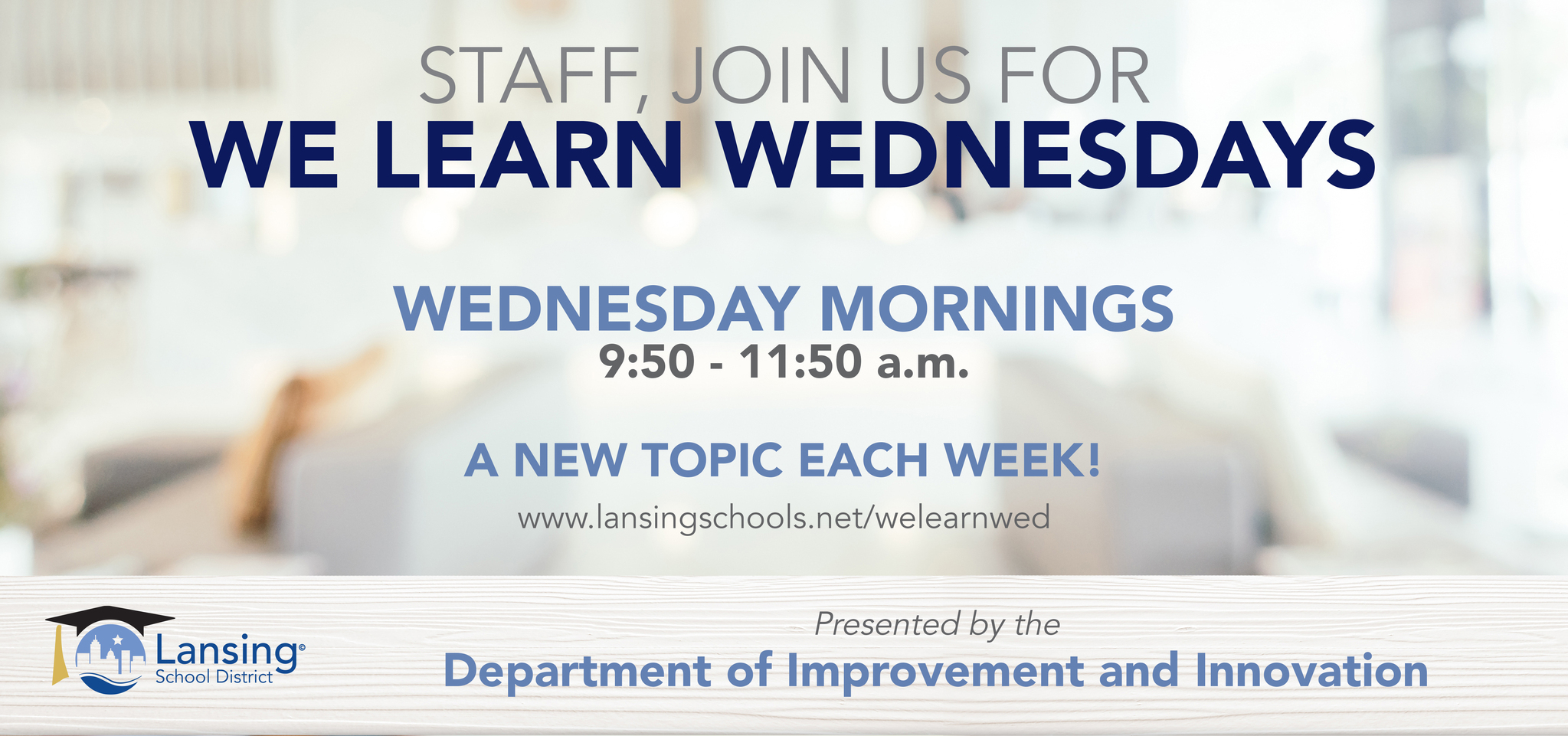 We Learn Wednesday's is a chance for Instructional Staff to participate in live virtual training. A new training topic will be covered each week.
Please Click the link below to join:
Here is the We Learn Wednesday topic list:
January 13, 2021 - Live Open Office Hours - This is a chance for staff to get assistance with whatever struggles they have.
January 20, 2021 - Non-A Day - No We Learn Wednesday Session this week.
January 27, 2021 - We are offering an alternate "We Learn Wednesday" this week. Please register in Unified Talent for "Ready to Assess Procedures and Checklists" # 11309. Hope to see you there!!
February 3, 2020 - All About Ebersole
February 10, 2020 - Synergy TeacherVUE Session 3 - This will be a review of reporting features available in Synergy TeacherVUE to staff.
*Please join the We Learn Wednesday Google Classroom as a student with the Class Code: 7jopjli. You will need to be logged in with your district Google Account.
---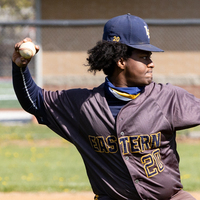 11,500 Enrollment by 2025
85% Graduation Rate by 2025