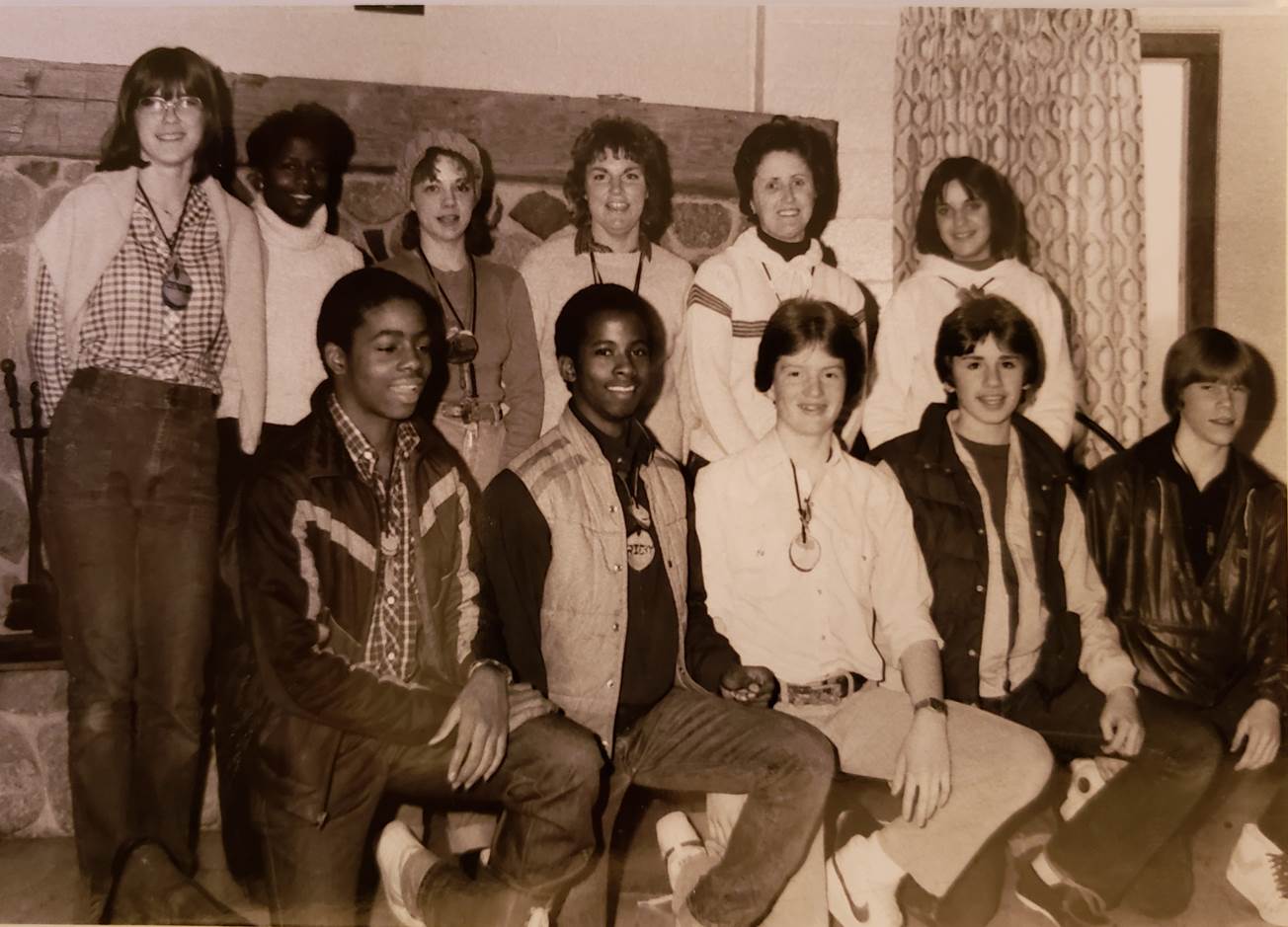 Rekindle the Spirit:
---
The spirit and tradition of the Ebersole Center is one that lives on in the heart of every camper and staff member who has had a chance to visit. In over 40 years, we have hosted over 150,000 campers and staff members. We are honored by the strong connections so many of our alumni continue to have to the Ebersole Center. The energy, love, and rich traditions you helped create are still being shared at the Center each year. We hope this online home will give you a wonderful opportunity to keep those memories alive and to reconnect with us and the many people who had a positive impact on your time here.
Please take a moment to register in our Alumni Guestbook (see below). We would love to hear about where you are and what you are doing!
If you have any vintage photos or fond memories you would like to share, email them to us! We would love to post them so we can all share and relive these special times together. Check out "Memory Lane" for photos from Ebersole Past!
---
Title IX - Sex Discrimination/Gender Equity/Sexual Harassment
What is Title IX?
Title IX prohibits discrimination on the basis of sex in any District program, service or activity including, but not limited to: educational programs or activities, e.g., extracurricular activities, student services, academic counseling, discipline, classroom assignment, grading, athletics, transportation, etc.
Unlawful Discriminatory Practices Under Title IX
Sexual Harassment (unwelcome sexual advances, requests for sexual favors and other verbal or physical conduct of a sexual nature)
Sexual Misconduct/Violence (rape, sexual assault, sexual battery, sexual exploitation and other forms of non-consensual sexual activity)
Stalking (repeatedly following, harassing, threatening or intimidating including by telephone, mail, electronic communication or social media)
Retaliation (adverse academic or other actions against anyone reporting or participating in an investigation of Title IX allegations)

Sexual Misconduct Policy


September 30, 2020 - Clark Hill Power Point Presentation


Title IX Grievance Procedures


Investigation Procedures A to Z - November 2, 2020
---
Reporting Prohibited Behavior
Members of the school district community who believe that a Title IX violation may have occurred, should discuss their concerns and/or file a complaint with the District's Title IX coordinator:
Michael E. Jones
Title IX Coordinator
titleix@lansingschools.net
(517)755-2832

You may also report any form of sexual misconduct to:
Dr. Camela Diaz
Associate Superintendent for Curriculum and Instruction
titleix@lansingschools.net
(517) 755-2020
Mr. Bruce Lankheet
Department of Public Safety Coordinator
bruce.lankheet@lansingschools.net
(517) 755-2030