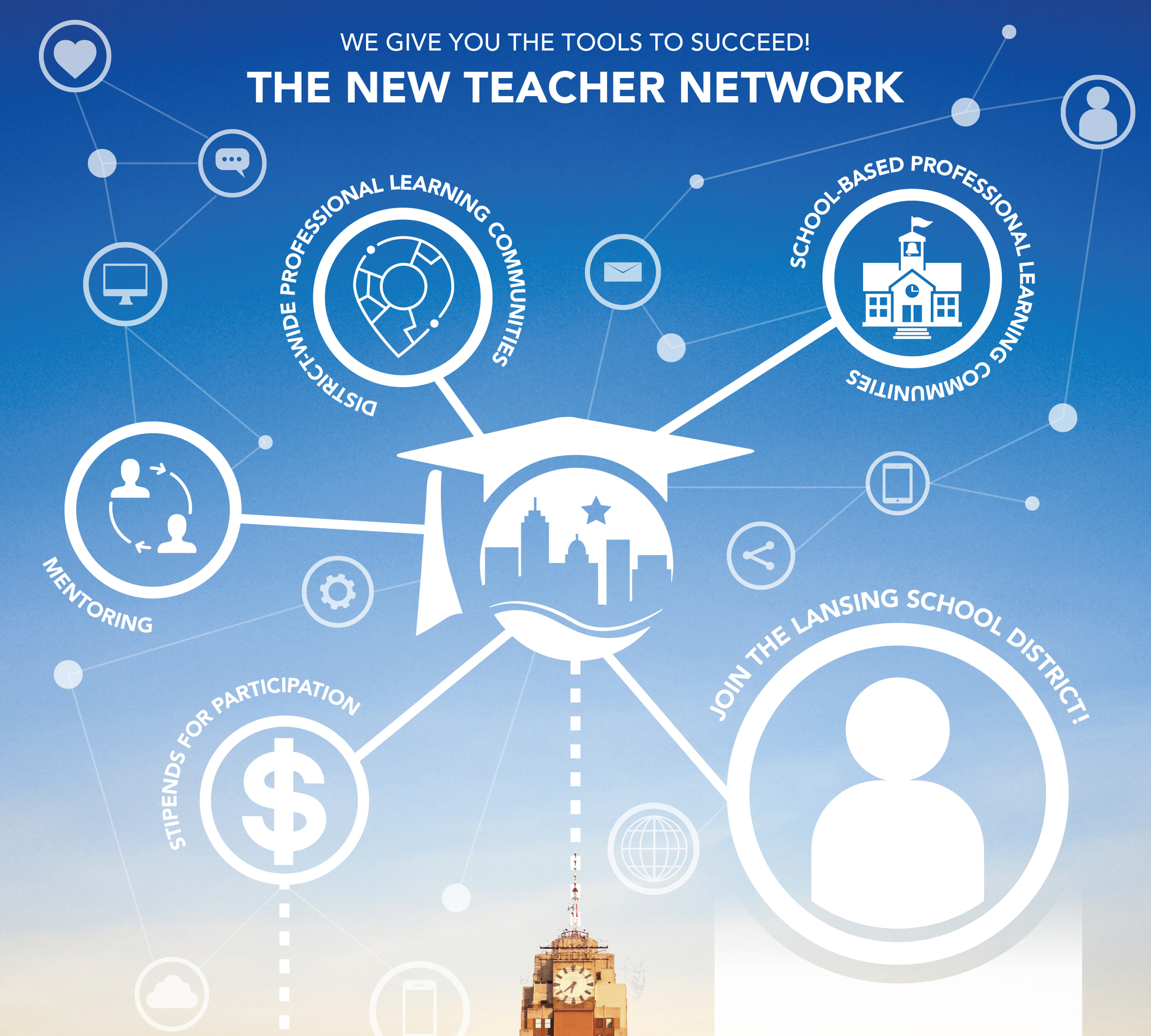 The New Teacher Network (NTN) is designed to support new teachers and their mentors. NTN Leaders are located at each school and facilitate PLCs for 1st year teachers, 2nd and 3rd year teachers, and for mentors. PLCs will provide guidance, materials, and support to the mentoring process while also providing information on district initiatives and best practices.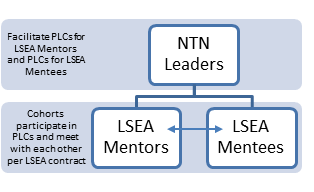 ---

New Teacher Network Flyer
Program Goals
Increase support to LSEA mentors and LSEA mentees (years 1-3) through consistent, targeted experiences.
Increase retention of teachers in their first 3 years of service in the Lansing School District.
Increase the number of Highly Effective and Effective teachers to 80% in the school district.
Coordinator
Kelly Jacobs
Kelly.Jacobs@lansingschools.net