The Lansing Pathway Promise for Businesses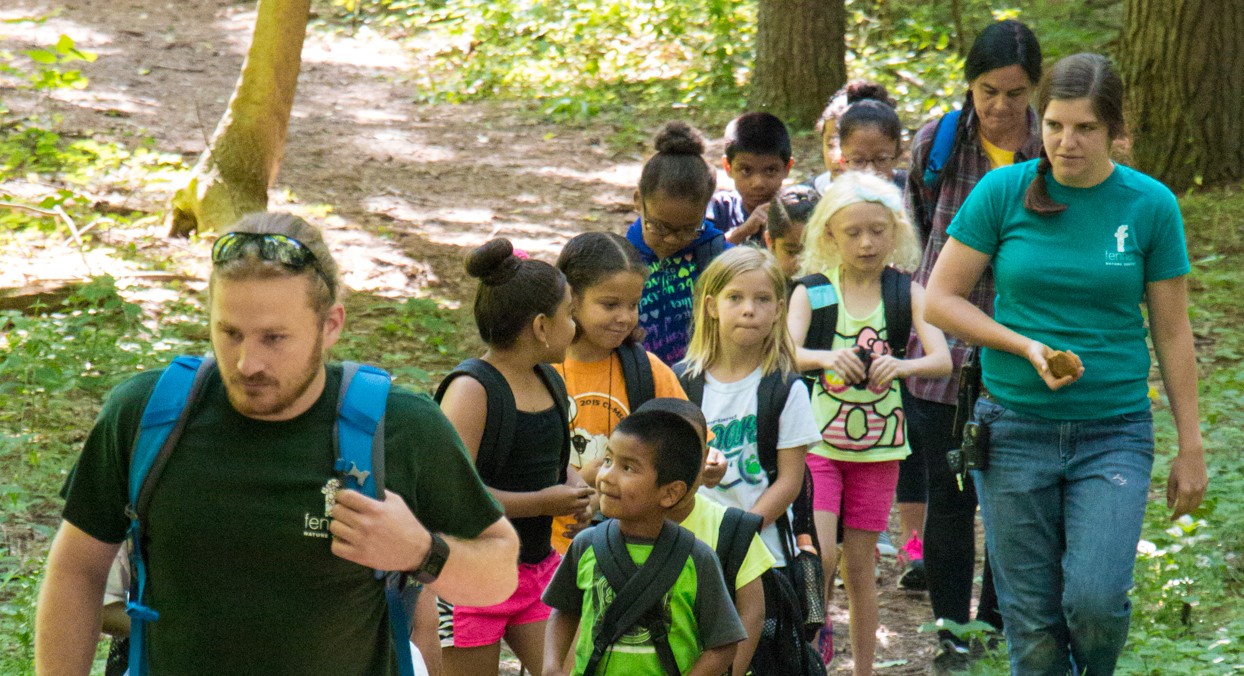 SMART INVESTMENTS
BRIGHTER FUTURES
---
70% - It's the number Michigan leaders are talking about. Within the next five years, 70 percent of all jobs in our state will require some education beyond high school(1).
Whether it's a trade certificate, a professional designation or a degree, the economic future of our state—and the greater Lansing region—depends on our collective ability to prepare a skilled, educated workforce.
At the Lansing School District, we believe the changing job market adds an important facet to the work we do every day. While our first task will always be ensuring our graduates are career- and college-ready, we also believe it is important for us to begin helping students identify and pursue dynamic pathways toward their post-secondary futures.

That is why we've developed a pair of initiatives— the Lansing Pathway Promise, and the PROMISE/ HOPE Scholarship programs—to help students begin developing their interests early and remove cost barriers to learning. We want to capture their imaginations, build their knowledge, and give them resources for the journey ahead.

Lansing Pathway Promise Business Handbook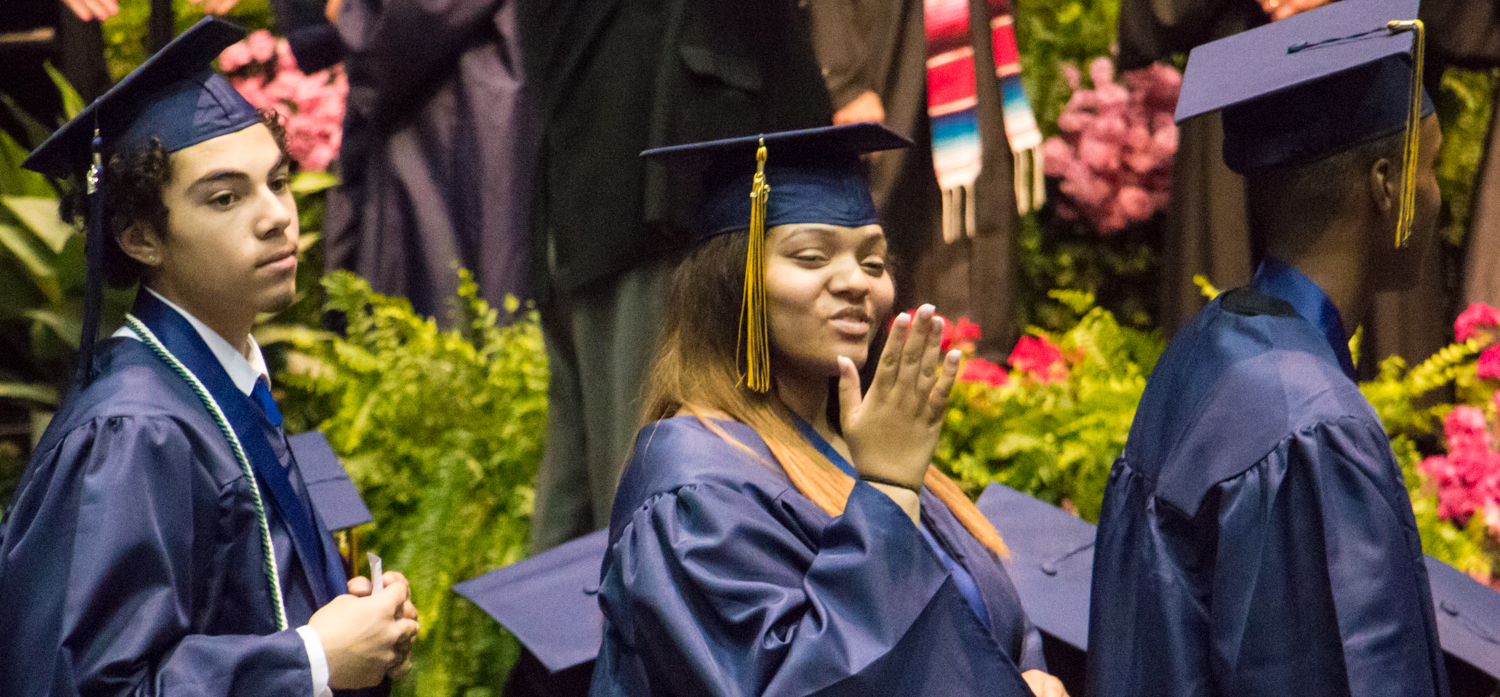 Lansing Pathway Promise
The Lansing Pathway Promise is a way of giving students real-world ways of learning. By making sure our students have a chance to pursue their knowledge and their interests all at the same time, we'll help give them a competitive edge for jobs, learning and life.
Each pathway is designed to offer students the classes they love and the on-the-job training they'll need and enjoy.
Scholarship Programs
The Promise Scholarship
The Lansing Promise Scholarship is offered to graduates of public and private schools within the Lansing School District boundaries. It provides the financial aid needed to get a two-year degree or its equivalent at an eligible school.
Students who complete their high school education will be met with several scholarship options through powerful higher education institutions – Lansing Community College, Olivet College, and Michigan State University.
The H.O.P.E. Scholarship
The H.O.P.E. Scholarship Program offers Lansing School District students an opportunity for a college education and a brighter future.
Eligible sixth-grade students in the district promise to finish high school in exchange for two years of free tuition, books and administrative fees at Lansing Community College.
To be effective, these programs must be executed in partnership with a wide array of public and private sector leaders and organizations.
Business leaders, community partners and philanthropists all have a role to play as the capital region works to build a stronger base of educated talent. Current estimates show our regional educational attainment is shy of where it needs to be if we're going to attract and fill the jobs we know are coming within the next five years(2).
By signing on to support one of our barrier-busting student learning programs, Lansing's most dedicated leaders can help deliver on the potential of today's youth.

Pathways and Promises
A Winning Combination for Lansing Students and Businesses
Education and workforce development experts around the globe have begun discussing "career pathways" for today's students. But what are we really talking about?
Career pathways allow individual students to begin pursuing their professional goals and interests as early as middle school. Thanks to 21st-century big data, their choices can be guided by future employment projections and industry needs so they can have greater certainty about the future marketability of their skills.
Learners can choose from among a broad set of career clusters and begin building the knowledge and experiences they'll need to be successful. As students complete high school, their chosen career pathway will guide them to attain the requisite postsecondary knowledge they need, whether it is an associate degree, baccalaureate degree or higher, an industry recognized certificate, and/or licensure(3).
The career pathway is developed, implemented, and maintained in partnership among secondary and postsecondary education, talent development agencies, businesses, and employers. This level of collaboration is essential to ensure the most vibrant, efficient job market possible.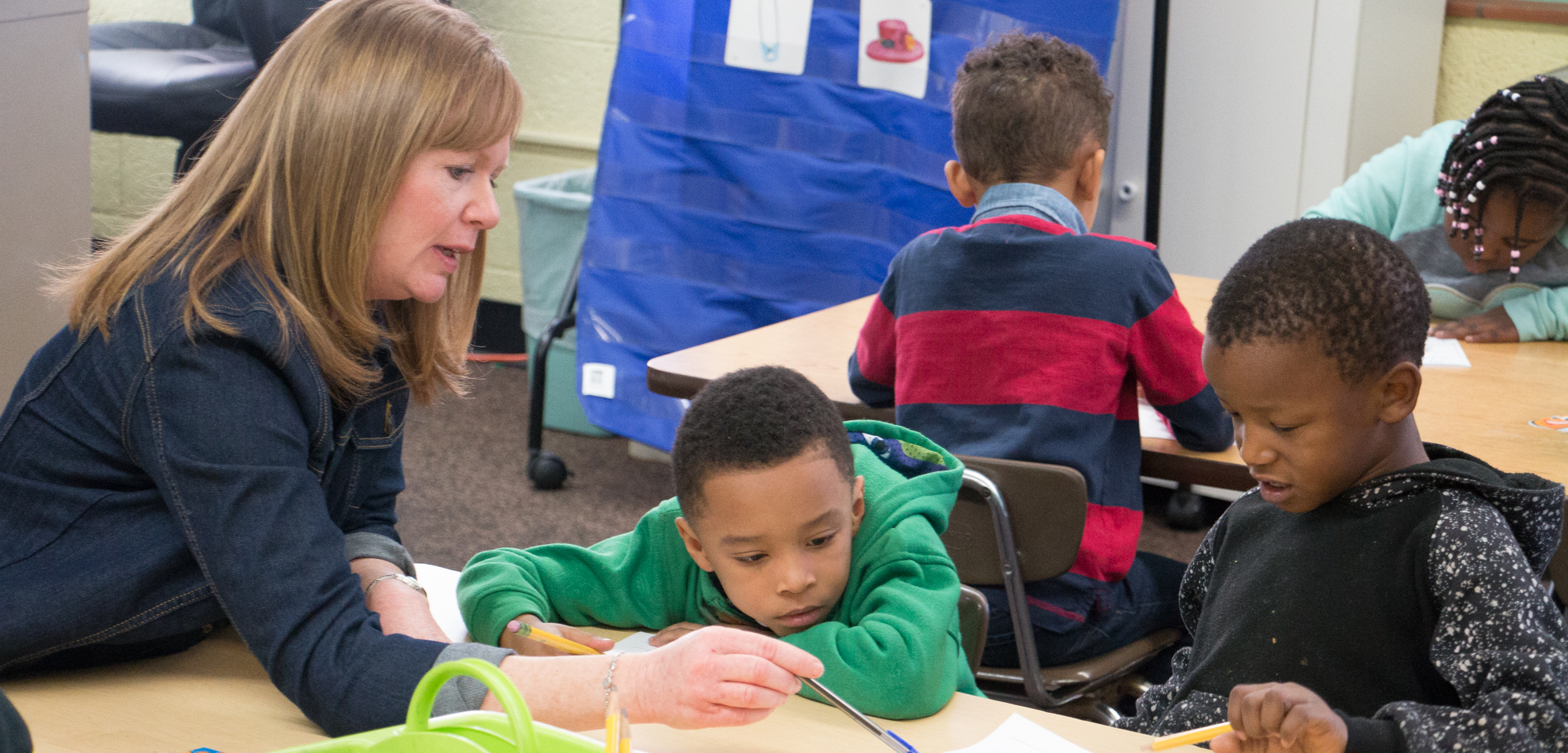 Think of it this way.
Two decades ago, a Lansing 8th-grader might say, "I think I'd like to be a nurse someday. I guess I will take a biology class next year if I can."
Now, thanks to the career pathways approach, today's Lansing 8th-grader can say, "I know that caregiving and health-related jobs will take up half of the hottest job sectors in 2025(4). I'm interested in being part of that. I'm going to go to Eastern High School next year, because they have a biotechnology focus. After that, based on my continuing interest and my grades, I'll decide whether to use the Lansing Promise Scholarship to go to MSU and become a registered nurse, or whether to go to LCC and become an LPN."
The really great news for students, families and employers in the Lansing School District is this:
We're not waiting until 8th grade to give learners access to their goals and dreams. As shown above, children who show aptitude and interest in the early years of their schooling have opportunities to get solid exposure to specialized content at the same time they pursue a well-rounded, rigorous PreK–8 academic program.
Students are also free to change their minds at any time. Perhaps our sample 8th-grader realizes after taking his first biology course that he is squeamish during lab experiences. We can work with him to discuss other job options in the health care field, or he can choose to pursue an emerging interest in mathematics. That student can transfer from Eastern to Sexton High School - transportation provided, free of charge beginning in 2017–18— and begin to pursue his new career pathway. He'll know that market demand for mathematicians is projected to grow by a whopping 22 percent through 2022 and be able to adjust his post- secondary plans accordingly(5).
The creation of such a dynamic, market-driven approach to schooling is of tremendous value to employers in the capital region, both now and in the future.
Lansing Employers Win TODAY:

The opportunity to ensure their children are educated by high-quality, forward-thinking and accommodating PreK–12 schools gives local employers a leg up in attracting and retaining talented workers.
Lansing employers have an opportunity to showcase their organizations and give back to the community by participating in internship and mentoring programs and providing financial support to the city's schools.
Lansing Employers Win TOMORROW:

A well-prepared, home-grown pool of employees is being developed and trained in the way local leaders need to strengthen our regional economy.
The Lansing region becomes more prosperous, with the strong infrastructure, resources and opportunities businesses need to be successful over the long term.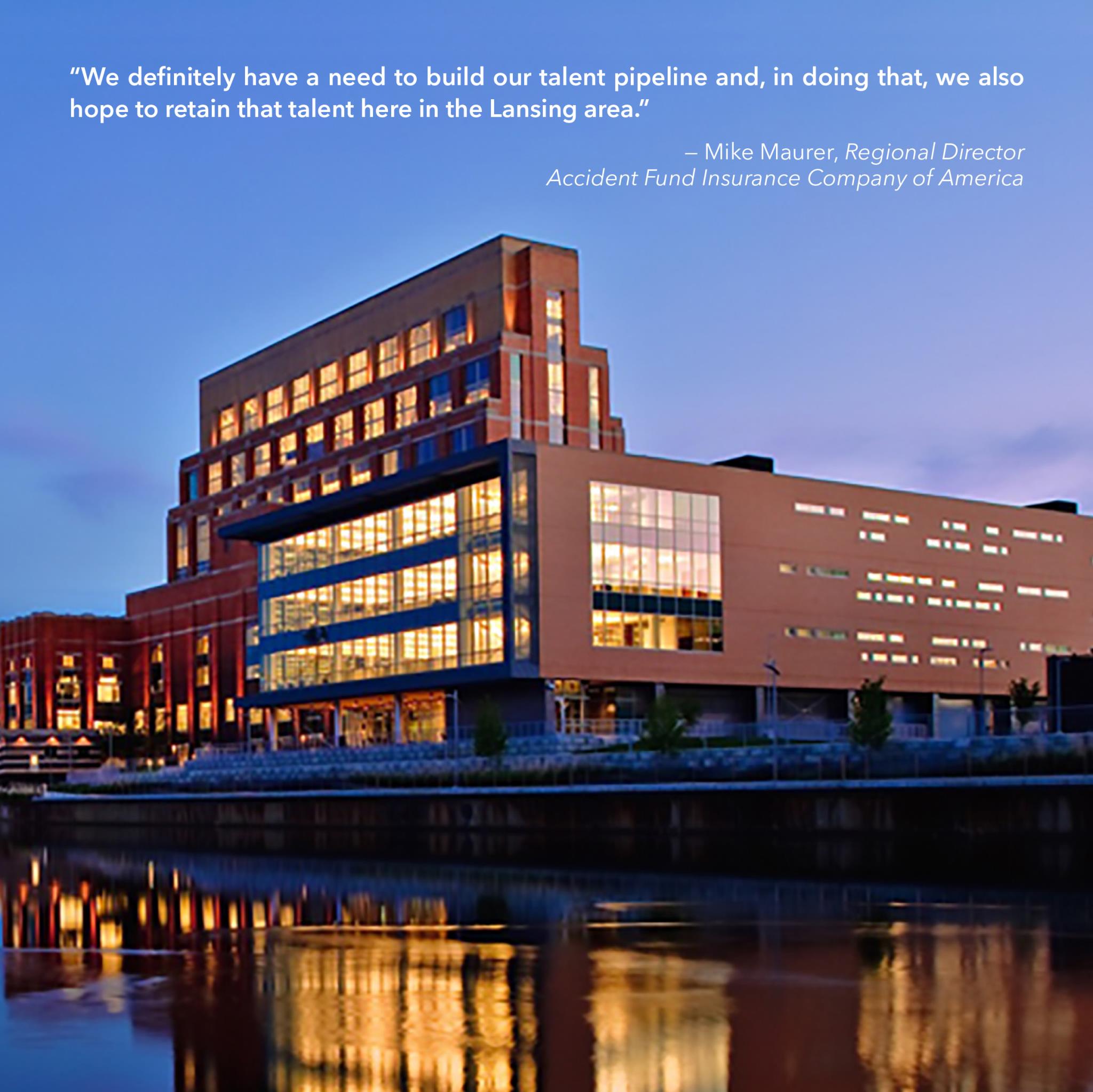 Promises Kept—A Case Study
The Insurance Leadership Academy
In March 2015, Lansing School District announced a new partnership with Accident Fund, the Ingham Intermediate School District, and the Insurance Institute of Michigan.
The Insurance Leadership Academy is designed to help students learn about careers in the insurance industry.
"Nearly 40 percent of the insurance industry's workforce in this state is 55 and older," said Pete Kuhnmuench, executive director of the Insurance Institute of Michigan. "It is imperative that our industry develop innovative ways to attract young, talented employees."
Fortunately, Accident Fund was willing to step up and provide direct support for the initiative.

"This is a win-win for our company," said Mike Maurer, regional director of Accident Fund. "Young people aren't automatically drawn to the insurance industry, but we believe once exposed to the industry's rewarding and challenging jobs, they will consider it as a great career path."
Participating students attend classes three days a week, then spend two days each week gaining hands-on work experience at Accident Fund. There, they participate in job shadowing, professional presentations, and projects that allow them to learn essential job skills.
"This program lets them come in and see what we do as far as helping injured workers and leading new initiatives from a safety standpoint," Maurer said.

Partnership Benefits
From a one-person non-profit involved in a single classroom to large corporations that reach out to many schools across the district, each Lansing Pathway Promise connection is unique. Here are some of the wins students and community leaders experience when they come together for learning:
Lansing Employers Gain:
Fresh networking opportunities and leadership visibility
Opportunities to inform and influence student learning and local industry talent outcomes
Recognition in district publications and the media
A strong local investment for their portfolios
Lansing Students Gain:
Skills for employment
College and career-readiness
Real-world experiences, personal growth and work ethic development
Opportunities to explore career pathways
Résumé enhancement
Compelling Investment Returns
Organizations that partner with the Lansing School District are part of a community initiative with the power to be truly transformational. Indeed, despite years of low graduation rates, the district posted an eight percent increase already in 2014-2015. This increase is directly attributable to the better instructional practices, implementation of magnet schools and choice options, project-based learning, and community-endorsed PreK-12 learning pathways. Similar programs in other communities across the U.S. have shown other results we hope to emulate, as follows:
Students participating in pathway programs have earnings that are 10–15 percent higher than their non-participating peers(6). In some professions, the wage differential is even greater(7).
Pathway students have strong workplace skills and are ready to hit the ground running and contribute to professional teams(8).
Persistence is the name of the game for pathways students. They generally demonstrate better attendance and discipline and are more likely to pursue college after graduation—often becoming first in their families to do so(9,10).
Student test scores among pathways students are higher than those of their non-participating peers(11).
Communities are stronger and more prosperous.
Lansing Students Need Your Support
Our community has changed dramatically during the past decade. Many of our families are still economically fragile. The diversification of Lansing's industry is just now beginning to establish a more stable work environment, but many of our families are not able to give the support needed to motivate their children to excel in school. Many factors lead to lower attendance rates, which results in lost instructional time causing higher dropout rates and lower graduation rates.
At 15.8 percent, Michigan had the third highest unemployment rate for African Americans in the U.S. in 2014. Lansing has been particularly hard hit with the loss of General Motors and tens of thousands of auto manufacturing and other jobs(12).
About 22 percent of the school district's population is bilingual, hailing from 70 different countries and speaking more than 54 native languages.
Nearly fifty percent of our children live in single family homes.
Lansing is a 100% free/reduced lunch community with the district average at 65.23 percent across all schools.
One quarter of the adults in our school communities perform at the lowest literacy level.

Working together, we can provide the tools, resources, and hope our children need to move forward. We can give them a solid pathway, and our shared promise.
MAKE A SMART INVESTMENT AND CREATE
A BRIGHTER FUTURE FOR OUR YOUTH
Contact the Office of the Pathway Promise and Hope/Promise Scholar Programs (517)755.1043
---
1) Carnevale, Andrew P et al. "Recovery: Job Growth and Education Requirements Through 2020." Nov. 2014, cew.georgetown.edu/wp-content/uploads/stateprojections_6.1.15_agc_v2.pdf. 2) Michigan's Regional Performance. 2016 Economic Competitiveness Benchmarking Report, Business Leaders for Michigan, 2016. 3) A Definition of Career Pathways, The Career Ladders Project, 2013. 4) @Gwenmoran. "These Will Be The Top Jobs In 2025 (And The Skills You'll Need To Get Them)." Fast Company, Fast Company, 14 June 2016, www.fastcompany.com/3058422/the-future-of-work/these-will-be-the-top-jobs-in-2025-and-the-skills-youll-need-to-get-them. 5) Job Outlook to 2022, Rochester Institute of Technology, 2016. 6) Hyslop, Alisha. "ERIC - The Role of Career Academies in Education Improvement, Techniques: Connecting Education and Careers (J1), 2009-Sep.", 2009-Sep, Association for Career and Technical Education (ACTE), eric.ed.gov/?id=ej858228. 7) "Career and Technical Education Return on Investment Study – White Paper." Educational Data Systems, Inc., Jan. 2015. 8) "New Data Demonstrate Effectiveness, Progress of the Linked Learning District Initiative." Linked Learning Alliance, www.linkedlearning.org/new-data-demonstrate-effectiveness-progress-of-the-linked-learning-district-initiative/. 9) Issue Sheet: Career and Technical Education's Role in American Competitiveness, ACTE, 2013. 10) The National Academy Foundation Brochure. The National Academy Foundation, New York, NY 11) From California Partnership Academies: One Model of Linked Learning Pathways, ConnectEd, 2008. 12) Aug. 2013, prezi.com/iaffz3dz6ecf/academies-of-nashville/.