Additional Investments
---



The bond issue addresses security improvement for all schools. It also improves technology infrastructure and wireless access across every building, and purchases new furniture for district-wide for all schools. Additionally, the bond issue addresses general building remodeling issues, including roofs, windows, HVAC, and lighting.
---
Furniture Narrative
The new furniture will enable flexibility throughout each classroom. High durability with an ease of movement allows each classroom to develop its own identity. Teachers and students can easily rearrange the furniture on the fly, quickly and quietly throughout the day. Students feel empowered and develop a sense of proud ownership of their learning spaces. Teachers have great opportunity to organize for project-based learning and switch to a testing layout in a quick moment. Tables can be stacked for open learning areas. Ergonomic chairs allow movement within the seat for student comfort. These chairs allow students and teachers to sit backwards while supporting the torso and offering a variety of postures. Heavy-duty mobile storage units with removable clear bins allow student supplies to be neatly stored.
New teacher workstations encourage organization; a teacher dedicated movable storage unit may be used as a hub for lessons or as a lectern for teaching. A round height adjustable table offers a variety of uses from collaborating with students individually to supporting students and teachers to stand and learn. The teacher's chair has a 3D movement to the seat pan, with ergonomic support for the body and specifically mobilizing the hips for maximum comfort and physical health. The chair utilizes safety wheels allowing them to activate when weight is applied. As weight is lifted, the wheels break preventing the chair from rolling out from under the user.
Overall, the users will discover many ways to arrange the teacher workstations, tables, and chairs. The opportunities are endless with no wrong way to construct the learning environment.
Updated March 29, 2017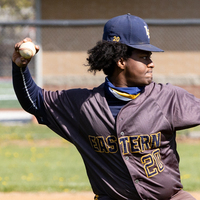 11,500 Enrollment by 2025
85% Graduation Rate by 2025