Everett High School Library Media Center
Welcome to the Everett High School Media Center.
We are committed to helping staff and students effectively find and use ideas and information. (Information Power, 1998)
Your Teacher Librarian is Mrs. Currie. Your Media Tech in the library is Mr. Lopez.
Virtual Media Center Hours: (no appointment needed)
Every school day from 1pm - 2pm (click here for link)
Contact Mrs. Currie between 8am - 2pm during the school day
joy.currie@lansingschools.net or 517-755-4452
---
How do I check out a book during the pandemic???
While Everett High School Library is not physically open, we are still working hard to get you the resources you need to be successful! Through a partnership with Capital Area District Library, you will soon be able to check out ebooks, audiobooks and movies using only your student ID! Stay tuned for more information as it becomes available.
---
Library Sponsored Clubs
Virtual Book Club
Book club is for readers who want to have fun while discussing their latest read! We will be organizing virtual field trips, talking about books and making friends. To join, please email Mrs. Currie at joy.currie@lansingschools.net
Virtual Adulting 101
A club for Juniors and Seniors to learn skills and information not normally covered in a classroom. Adulting 101 will start again soon, but online! Watch for upcoming announcements about when and where!
---
Mrs. Currie on YouTube
Need help with your research paper, or want a book recommendation? Mrs. Currie's YouTube channel, The Viking Librarian, is the place to find it all! New videos added daily!
---
Everett Library Resource Request Form
We won't be virtual forever. Mrs. Currie is still ordering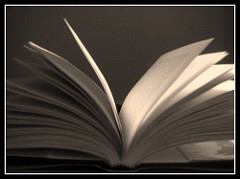 books for our collection.
Would you like to see a title added to our library collection?
Would you like to see a series expanded?
Fill out the Resource Request Form in the link below.
We want to know what you want to read!
---

Destiny Discover- Online library catalog


REMC 13 - User name: remc13 password: learn13


http://MEL.org


InfoPlease


Khan Academy


Library of Congress Prints and Photographs Collection


Library Spot


MLA style tutorial - video tutorial on MLA style


Picturing America


Poetry Out Loud - National Endowment for the Arts & Poetry


Poets.org - The Academy of American Poets


Shorpy Historical Photos


American Decades password - vikings


American Folklore


Encyclopedia Mythica


How to Knit - ebook password - vikings


Mythology Around the World password - vikings


Occupational Outlook Handbook


The American Archive of Public Broadcasting


Capital Area District Library
---
eResource Tutorials
Click on the links below for a tutorial on how to navigate each resource. These free resources are provided by The Library of Michigan.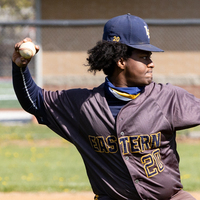 11,500 Enrollment by 2025
85% Graduation Rate by 2025