Welcome to the Counselor's Corner.
Your Student Assistance Provider/Counselor is Linda Ketchum , MA, LLPC
Monday-Friday: 8:30 a.m.-4:00 p.m.
517-755-4816
Please feel free to contact me. I would love to hear from you.
Dear Parents/Guardians,
I'd like to take this opportunity to introduce myself. My name is Linda Ketchum and I am the Student Assistance Provider at North Elementary. I'm very excited to be a part of the great team of professionals servicing your student.
My professional background includes public school employment in the Lansing School District as a Sign Language Interpreter for 14 years, Substance Abuse Prevention Educator for 2 years, Middle School Counselor for 2 years, and Elementary Counselor with the Grand Ledge School District for 1 year. I have a Bachelor of Arts degree in Family Life Education and a Master of Arts degree in School Counseling.
In addition, I'd like for you and your student to know about my policies and practices. My philosophy of counseling is based on promoting the mental health and well-being of our students. My job duties at North Elementary include: crisis intervention, short and long-term mental health services with students in both individual and group settings, participation in the building Crisis Response Team, Co-chair of the Behavior Committee, consultation and helping families to connect with the appropriate community resources. I believe in working as a team with your student, the professional staff at the school and with you as well. I have an open door policy and welcome you and your student to visit with me whenever there are concerns, questions or just to visit. I am located in room 135, between the office and cafeteria. My office hours are 8:30 a.m.-4:00 p.m., Monday through Friday. Visits are by appointment or walk-in according to my availability. You may contact me at 755-4816 or via email at linda.ketchum@lansingschools.net.
I'm looking forward to a fabulous year working with you and your student(s).
Sincerely,
Linda Ketchum, MA, LLPC
Student Assistance Provider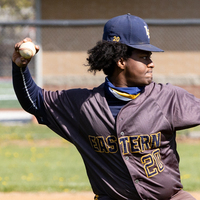 11,500 Enrollment by 2025
85% Graduation Rate by 2025