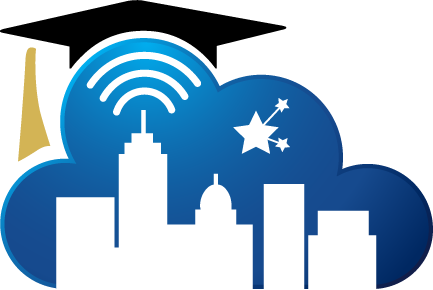 Capital Area K-12 Online
Grades K-12
A high-quality online school opportunity for any K-12 student beginning the fall of 2021
---

---
All online students have the opportunity to participate in Lansing School District extra-curricular and school related activities. This includes elective courses, athletics and

CTE

opportunities as well as after-school clubs and programs (robotics, theater, gardening, etc.) at particular schools.
The only online high school where students can maintain their eligibility for the Lansing Promise Scholarship.
K-8th grade students will work virtually (both synchronously and asynchronously) with Lansing teachers each week through HMH Anywhere, an all-access digital platform.
K-6th students will also be provided with physical learning kits and field trip opportunities.
9th-12th grade students will work virtually with certified virtual teachers through a Lansing School District provided Michigan Virtual curriculum.
All online students will have social and emotional support with counselors or mentors to maximize their academic and personal success, just as they would in our face-to-face settings.
CAPITAL AREA K-12 ONLINE
Brought to you by the Lansing School District
An engaging, flexible, personalized online option for students to learn and earn credit.
---

Title IX - Sex Discrimination/Gender Equity/Sexual Harassment
What is Title IX?
Title IX prohibits discrimination on the basis of sex in any District program, service or activity including, but not limited to: educational programs or activities, e.g., extracurricular activities, student services, academic counseling, discipline, classroom assignment, grading, athletics, transportation, etc.
Unlawful Discriminatory Practices Under Title IX
Sexual Harassment (unwelcome sexual advances, requests for sexual favors and other verbal or physical conduct of a sexual nature)
Sexual Misconduct/Violence (rape, sexual assault, sexual battery, sexual exploitation and other forms of non-consensual sexual activity)
Stalking (repeatedly following, harassing, threatening or intimidating including by telephone, mail, electronic communication or social media)
Retaliation (adverse academic or other actions against anyone reporting or participating in an investigation of Title IX allegations)

Sexual Misconduct Policy


September 30, 2020 - Clark Hill Power Point Presentation


Title IX Grievance Procedures


Investigation Procedures A to Z - November 2, 2020
---
Reporting Prohibited Behavior
Members of the school district community who believe that a Title IX violation may have occurred, should discuss their concerns and/or file a complaint with the District's Title IX coordinator:
Michael E. Jones
Title IX Coordinator
titleix@lansingschools.net
(517)755-2832
---

Help Hotline Phone Numbers
---
You may also report any form of sexual misconduct to:
Dr. Camela Diaz
Associate Superintendent for Curriculum and Instruction
titleix@lansingschools.net
(517) 755-2020
Mr. Bruce Lankheet
Department of Public Safety Coordinator
bruce.lankheet@lansingschools.net
(517) 755-2030