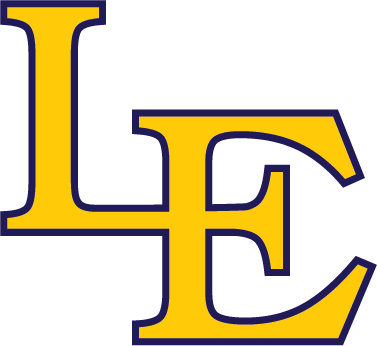 Eastern High School
Grades 7-12 International Baccalaureate
---

Welcome to Eastern High School International Baccalaureate Biotechnical Academy
Welcome to the Home of the Lansing Eastern Quakers. Eastern offers a world recognized education through the International Baccalaureate Program. We also offer a program that prepares our students for the health services field through our Biotechnical Academy. Along with rigorous academics, we also offer versatile extracurricular programs. Our mission is to develop inquiring, knowledgeable, and caring young people who help to create a better and more peaceful world through intercultural understanding and respect.
---
ANNOUNCEMENTS
ALL STUDENTS
Want to get involved?!
Spring sports are beginning March 22! Keep checking back for updated information! GO QUAKERS!


First Day of Practice
Standardized Testing Information
Testing has been postponed. The school schedule for this week of April 12-16 will be 5 days of virtual classes. 1st-4th hour Monday & Thursday; 5th-8th hour Tuesday, Wednesday, & Friday; Wednesday is NOT an A-Day. More news to come regarding testing.

Class Schedule for the month of April

PARENTS, ARE YOU INTERESTED IN JOINING THE SCHOOL IMPROVEMENT TEAM?
The SIT (School Improvement Team) meets regularly to address concerns facing Eastern High School and implement improvement plans! Please read our Parent Introduction Document for more information!
Michigan Secure
The state of Michigan is pleased to announce the release of Michigan Secure, a mobile device security application that warns users when suspicious activity is detected on their mobile device. We are asking for your assistance to share this free application with your communities to help students, teachers, and families remain safe while operating online.

Michigan Secure
---

Synchronous & Asynchronous


Health Clinic Drop-In Dates
For specifics, click on the subject area! English, Mathematics, Science, PE/Health, The Arts,
Individuals & Societies (Social Studies), Language Acquisition (World Language), Design


Course Guide


Career & Xello Information


What's an EDP?
---
Title IX - Sex Discrimination/Gender Equity/Sexual Harassment
What is Title IX?
Title IX prohibits discrimination on the basis of sex in any District program, service or activity including, but not limited to: educational programs or activities, e.g., extracurricular activities, student services, academic counseling, discipline, classroom assignment, grading, athletics, transportation, etc.
Unlawful Discriminatory Practices Under Title IX
Sexual Harassment (unwelcome sexual advances, requests for sexual favors and other verbal or physical conduct of a sexual nature)
Sexual Misconduct/Violence (rape, sexual assault, sexual battery, sexual exploitation and other forms of non-consensual sexual activity)
Stalking (repeatedly following, harassing, threatening or intimidating including by telephone, mail, electronic communication or social media)
Retaliation (adverse academic or other actions against anyone reporting or participating in an investigation of Title IX allegations)

Sexual Misconduct Policy


September 30, 2020 - Clark Hill Power Point Presentation


Title IX Grievance Procedures


Investigation Procedures A to Z - November 2, 2020
---
Reporting Prohibited Behavior
Members of the school district community who believe that a Title IX violation may have occurred, should discuss their concerns and/or file a complaint with the District's Title IX coordinator:
Michael E. Jones
Title IX Coordinator
titleix@lansingschools.net
(517)755-2832
---

Help Hotline Phone Numbers
---
You may also report any form of sexual misconduct to:
Dr. Camela Diaz
Associate Superintendent for Curriculum and Instruction
titleix@lansingschools.net
(517) 755-2020
Mr. Bruce Lankheet
Department of Public Safety Coordinator
bruce.lankheet@lansingschools.net
(517) 755-2030