Weekend Course Registration
Ebersole Center's Weekend Credit Recovery Course:
Who is eligible to attend? Any currently enrolled Lansing School District student that (a) has previously attempted and failed Algebra I - Part A and (b) is not currently enrolled in the course. If demand for the course exceeds the available seats, priority will be given to students in the 2023 and 2024 graduating cohorts.
What is included in this opportunity? The Lansing School District is excited to offer an Algebra I - Part A weekend credit recovery course. Participating students will be provided transportation and food for both weekends. Note that this is an overnight experience which requires a two-weekend commitment.
When will this course take place? Our next session will run February 10-12, 2023 and February 24-26, 2023. Note: This is a two-weekend commitment.
Where will this course take place? This course will take place at the Lansing School District's Ebersole Center located in Wayland, MI.
Where can I register my student for this course? If you continue scrolling down you will see the course registration. Note that the deadline to register is February 1, 2023 and spaces are limited.
---
Directions: Thank you for your interest in the Ebersole Institute's Weekend Credit Recovery Course. By completing this form, you are one step closer to achieving your goal of graduation. Please fully complete, and submit, the registration form below. Should you have any additional questions or concerns please do not hesitate to contact me at 517-755-5001.
Access the Packing List for the weekend.
With gratitude and appreciation, Ben Botwinski (Ebersole Director)
---
---
Ebersole Weekend Credit Recovery Course Registration
---
---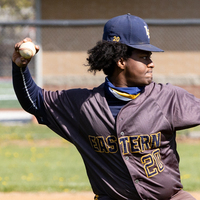 11,500 Enrollment by 2025
85% Graduation Rate by 2025