Eastern High School Alumni
Class of 1973 Reunion
September 30th, 2023 from 6 pm to 12 at Reno's North. See Gary Buckner on Facebook and pass along to former classmates you remain in contact with.
Previous Reunion Information
Eastern High School Class of 1992 30 Year Reunion
September 16th, 2022
Home football game - kickoff 6:00pm - 400 N Pennsylvania Ave, Lansing, MI 48912
September 17th, 2022
10am-2pm - Acts of Service and collecting donations for our community and school
7:30 pm - Arts Pub, at 809 E. Kalamazoo Lansing MI. (Light Food and Drinks provided) - Link to Facebook Event
---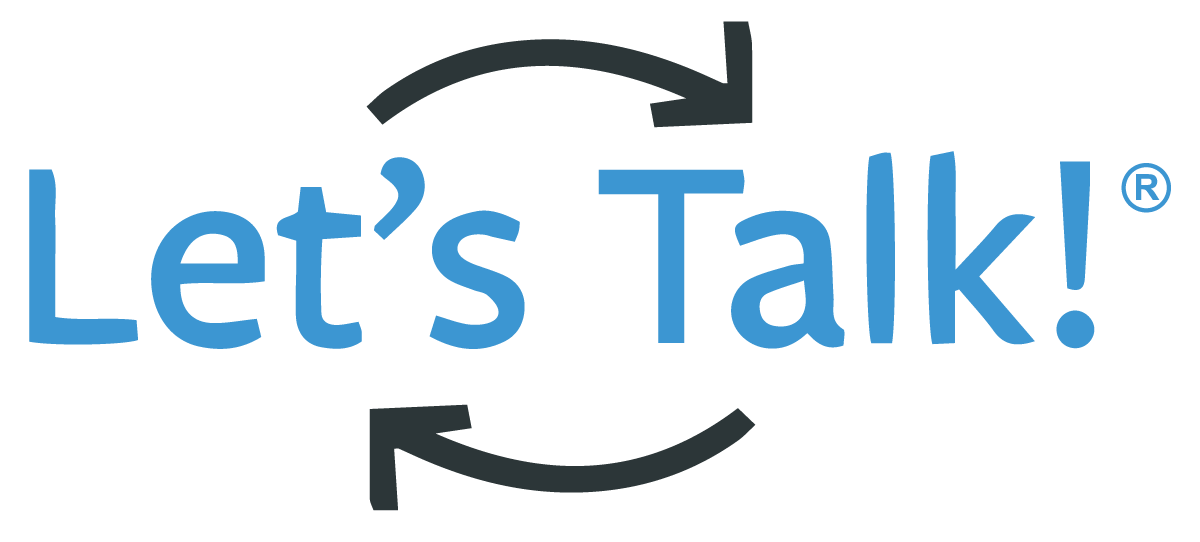 Do you know of an upcoming reunion for a graduating class of Eastern High School? Let us know on our Let's Talk Alumni page!
---
---
Preface
Let these volumes serve as a beginning.
In 1978 Eastern will celebrate its fiftieth anniversary!
Brief paragraphs about "The Way It Was At Eastern" appearing on the Quaker Daily Bulletin Board several years ago served as a nucleus for the History of Eastern. Primarily the period covered in these two volumes is from 1928-1953. A few chapters cover more recent times. Chapters were intentionally brief so one could be posted weekly in the central foyer throughout the school year.

Sources included the author's journals, copies of "The Easterner" and Lantern, as well as many private communications.

A continued weaving of Eastern's tapestry will doubtless serve as a great interest to all who celebrate a half century of Quaker history three years hence.

I wish to acknowledge my grateful appreciate to Mrs. Helen Smith, Secretary for Eastern's Student Services Center. Without her these volumes would still be the stuff of dreams.

Jon L. Young
January, 1976
---
The Early Years
Chapter I
Eastern High School 1928
What was it like in the early days when Eastern First opened its doors almost half a century ago?
Pennsylvania Avenue was almost as wide as it is today, but the boulevard islands were much wider green carpets towered over by stately elms and maples. There was a huge elm tree on the corner of Jerome and Pennsylvania where the planter is located. Jerome Street was lined with private homes. There was no school store or parking lot. Houses were kept up better; neatly painted with well manicured lawns and shrubbery. There was no necessity for traffic lights near the school.
Michigan Avenue was regarded as one of the finest residential avenues in the city. The business section extended up to the railroad tracks from Washington Avenue. Beyond the avenue was shaded in summer by rows of elms and maples almost arching overhead. In winter they stood like sentinels in front of many large homes with long sweeps of lawn extending to the sidewalks. The avenue has been considerably widened since those days and the street-car track which ran down the center was torn up long age.
On the northeast corner of Michigan and Pennsylvania Avenues was the Joseph Davey home. It was a very large wooden structure of almost mansion size. Mr. Davey was an important attorney and his son was one of Eastern's first students. Some students envied him for living so close to school. The nearest church (Presbyterian) was in the first block south of Pennsylvania, but that, too, has long since disappeared along with the Michigan Avenue Methodist Church located on the corner of Michigan Avenue and Furguson Street.
Across the street from the Lavey home was Phillips and DeVries Drugstore where the laundry mat is now located. What a popular place that was at noon. Students flocked there and to Wilson's Sandwich Shop across Michigan Avenue diagonally for malted milks, toasted tuna fish sandwiches, or hamburgers. The daring sometimes had a coke with aspirin which they claimed made them "giddy" or "squiffy." The word "high" simply meant tall then. Hamburgers were $.05, malteds $.15 and a glass of coke $.05. Sales tax? Unheard of.
Sparrow Hospital was much smaller than today. Nurses lived in a large yellow house next to it. There were no gas stations in the area and no stores or business offices until one reached Clemens Street going east. Traveling beyond Foster Street on Michigan Avenue was like jumping into the country stretching toward East Lansing. There was a nine hole golf course where Frandor is now.
Street-cars with conductor and motorman passed Pennsylvania Ave. about every 12 minutes. They ran east to East Lansing. One could ride up-town for $.05. Most passengers bought three tokens for $.25. It cost $.10 to ride to East Lansing and other parts of the city. There were no buses.
The new East Side School (Eastern was still to be christened) was the pride of Lansing and every student who entered that fall of 1928 (all 700+ of them) doubtless experienced a mixture of excitement and pride in being among the first to attend this splendid new $1,000,000 school.
That first morning we all met in the large auditorium amid exclamations of how grand and large it was with its 1660 seats, big balcony, brightly painted wall cornices and sculptured plaster work. Then the huge orange curtains parted and there stood Eastern's first principal, Mr. Dwight Rich, a tall, imposing blond headed man in a dark blue serge suit (I never saw him wear any other color) standing behind a podium and waiting in a very dignified, serious manner for us to quiet down. A hush soon settled over the audience. He welcomed us to the new school, described it briefly, then introduced his assistant principal, Miss Mary Derby, a short slender woman with severely bobbed hair and a rather wry smile. Many in the audience had heard her. She wrote all the grammar and composition booklets--those little blue books for Central High School and the junior high schools. To the poor English student they were an abomination. He also introduced the football coach, Mr. Walter Graff, and urged all boys (who would think of calling us young men!) to go out for football. Then we were dismissed to find our home rooms.
In those days home room period was 45 minutes long and a lot of things took place there.
---
Chapter II
Wouldn't a 45 minute home room seem like an eternity to you today? Well, it didn't then. Let me tell you why. There was no counselor to go to for one thing and since we spent most of our time in our home room during a three year period, we got to know our home room teacher quite well. If this teacher turned us on, he became in many respects like a relative away from home, a confidant, and sometimes in later years a retained friend.
Aside from the usual school business that takes place in a home room today, there were many little pep-talks, announcements on slips of paper brought by bearers from the main office, and all kinds of contests between home rooms, especially by grade. These included intramural sports, attendance, scholarship, magazine sales, and banked savings (to be explained later). Then, too, during home room club meetings took place on certain days of the week. There were many clubs organized in the early years. Every student was encouraged to join at least one club. They met weekly or on alternate weeks. The most you could belong to was two and you had to keep passing grades to be a member. There were about 30 different clubs to choose from. There was an abortive effort to organize fraternities similar to those on college campuses, but Mr. Rich quickly squashed that idea. In fact, there is a state law against the organization of any fraternity, sorority, or secret club in high schools. Every Thursday during home room period there was a general assembly in the large auditorium. This was a high point of the week. Many delightful and entertaining programs were presented by students representing clubs, music and drama groups. Guest speakers frequently appeared. Assemblies were under the control of an Assembly Committee composed of faculty and students.
There were nine class sessions. School started at 8:15 and ended at 3:32 with two lunch periods. There was a 10th hour study hall from 3:32-4:15 in Room 311 which had a seating capacity of 200 students. This was for students "recommended to study by their teachers." Others were welcome. The study hall teacher reported in the "Easterner" that "the room was filled with the atmosphere of good spirit and ambition!"
A majority of students went out to lunch instead of eating in the cafeteria. Few carried a lunch. Eating in the halls or reception room was taboo. Vending machines had yet to appear.
There were fewer course offerings than we have today. World History was offered in the 10th grade, U.S. History was required in the 11th. Almost everyone took government and economics. English offerings were American Literature, English Literature, Advanced Composition, drama, journalism, and speech. Six semesters of English were required and four semesters of physical education. Industrial arts offered woodworking, general mechanics, drafting and printing. Home Economics offered food and clothing. Latin, Spanish and French were the foreign language electives. The commercial Department offered typewriting, shorthand, and bookkeeping. Highest math offered was trigonometry. Music courses were boys' glee club, girls' glee club and Madrigal Choir. There was a 40 piece boys' band and a 26 piece orchestra.
In 1931 a girls' band was organized. The following article appeared in the "Easterner," Oct. 21, 1931:
Boom! Awk! Squee! Shut that door! These sounds may be heard almost any place around the little auditorium, ninth hour. In case you don't know what that noise is all about, go down and look in. You'll find the Girls' Band in all its glory, which isn't much at the present.

But wait, who knows how soon all those all those squees and squaws will turn into melodious tunes? The girls have been working diligently for quite a while, and it won't be long before the boys will have to toot a little sweeter or the girls will get up with them.

Very few of them knew a thing about music when they started. Now under the direction of Mr. McIntyre, they are able to play simple tunes. There are eleven girls in the band. As soon as the membership reaches thirty (it never did) they are to have uniforms. Everyone is eagerly anticipating her first public appearance. Mat it be soon! But in the meantime girls, blow 'em down!
---
Chapter III
Now you may hold to the mistaken belief that buildings can't communicate, but they can! Buildings live in the mind, writing and art of mankind. Think of those buildings which have disappeared, like the Olds and Barnes mansions, the Downey Hotel, Capitol, Plaza and Orpheum theaters, the Senate Grill, the old city hall, yet live on in pictures and written records. Buildings can impart a host of memories through their architectural distinction, inhabitants, statues, paintings, events witnessed, silences, echoes, the patina and cracks which accompany mellowing age.
In the course of almost half a century more than 20,000 students have passed through Eastern's halls, played and gained knowledge in various rooms, dreamed, mused between the covers of some book, experienced exaltation, witnessed spine tingling events on the stage and athletic courts. Grandparents, parents, and their children have received portions of their formal education within these walls. Loves have blossomed and become blighted, friendships have flourished and expired unrequited. Young men who gave their lives for their country have been enshrined. The clocks continue to tick measuring out our days.
Let us take a tour now through the building stopping to recall scenes of yesteryear.
Eastern once could boast of possessing one of the most attractive apartments in the city. Entrance was gained through a door near room 238 into a rather small but very attractively carpeted and furnished living-room with a sofa, occasional chairs, tables, lamps and bookcases. Beyond was a dining room capable of seating 12 comfortably for dinner. Leading off the dining room was a short hall connecting a full bath and completely furnished bedroom. From the apartment used as part of the training area in home economics, a door in the dining room led directly into the food instruction area. This apartment became the setting for many teas and dinners hosted by various school departments. Occasionally Mr. Rich entertained members of the Board of Education and V.I.P. visitors for dinner.
The library was located where the Student Services Center is today. The fireplace had an artificial brazier. One librarian mothered 4,000 volumes. There were draperies at the windows and the plaster wall carvings were brilliantly painted. The library remained open until five p.m. Monday through Friday. Can you imagine the stampede toward the library which would occur on Friday after school?!
Assistant Principal, Mary Derby's office was located in a room just beyond where the teachers' mail boxes are found today. Despite her diminutive size she left no doubt in antone's mind that she was second in command. She was peppery and used a waspish tongue on occasion. Some students thought her disposition paralleled that of her ginger colored Airedale, Julius, which she frequently brought to school and kept chained in her office with the inevitable results. Teachers began to grumble about having to do a fancy two step getting in and out of her office. Suddenly Julius disappeared forever and all concluded the "commander" must have given her the good word.
The only other office located near Miss Doersam's office and the clinic today belonged to Ralph Peterman, chairman of the commercial department. He was known as a wheeler-dealer and the third most influential member of the faculty. Department chairmen possessed then considerable more clout than they do today.
The Reception Room, today called the Social Room, was by far the most attractive room in Eastern. It has changed greatly over the years and not for the better. Students possessed more pride and expressed more thoughtful concern toward Eastern and its possessions in those days. With its richly carpeted floor in gray and blue, sofas, comfortable lounge chairs, red leather covered benches and straight occasional chairs, tables, lamps and rich draperies, the room seemed to compare favorably with what one might find in a mansion. The Social Room gave Eastern students an added reason to develop an early sense of pride in the appearance of their school. It represented a haven for conversation and relaxation. There was always a teacher, sort of "social director" on duty during the noon hours to see that decorum was maintained and visit with students. The furniture remained in excellent condition for many years. Finally the furnishings simply wore out, never to be replaced with furnishings of equal value or taste.
Many organizations in the community, school clubs, and faculty groups used the social room evenings for social occasions. Often passing outside the social room at night one could see candle lit tapers at a table before the fireplace and students or adults seated at dinner, conveniently served from the adjoining kitchen.
Another handsome place was the foyer with its richly, highly polished paneled walls and slate floor. In the center of the foyer hung a huge stained glass lantern, a delight to behold both in and outside the school. It's disappearance one summer has always remained a mystery.
One great improvement made over the years was in the main office. Sometimes it's difficult to recall that the front of the main office was once covered with an iron grill which extended from the ceiling to a counter with three windows, similar to a bank. If a student had any reason to contact the main office, he went to one of the windows and stated his business to one of the two secretaries. he never entered the main office without permission and he never walked into Mr. Rich's office without being granted permission and announced. The "open door" policy was years away.
It wasn't until near the end of the first year that much landscaping was done around Eastern. However, when school opened the second year, grass and shrubs had been planted. The courtyard was much larger and was planted with red bud, magnolia, maple and wild cherry trees. In the center of the lawn was a fountain and a fish pond. Trees in the courtyard still blossom early in the spring reminding one of fragrances wafted through open windows in days gone by.
Outside athletic facilities were limited and have always been shared with Pattengill students. There were no tennis courts or practice fields as exist today. One imposing structure missing is Pattengill Stadium. It stood where the parking lot is today on Jerome Street directly across from Sparrow Hospital. It was a concrete structure with wooden benches and seated about 5,000 people. All city football games were held here and it was one of the first fields to be lighted in 1930 so games could be played at night.
Sparrow Hospital personnel frequently objected to the location of the stadium because of the noisy bands and crowds which "disturbed patients" on Fridays and Saturdays. As the stadium fell into disrepair, it also fell into disrepute, becoming sort of a hide away for noon and evening rendezvous lovers. Occasionally the school would receive a do-gooder's phone call from the hospital about a loving couple possessed of stadium-itus. Commanding an excellent view of the stadium from the top floor of the hospital, nurses and orderlies must have occasionally been afforded activities of trysting fit for closet queens. One can only hope such strength through joy spectacles didn't interfere with the recuperation of patients. After Sexton's Memorial Field was built, the days of the stadium were numbered. Space was badly needed for parking lots and a garage for driver's education cars. An attempt was made in the late fifties to repair the stadium. Actually it was money wasted, all football games having been moved to Memorial Field. By 1960 the stadium was gone as well as entertainment for the nurses and medics.
---
Chapter IV
Decisions, Decisions, Decisions
That must have been the feeling of those first students who entered Eastern in the fall of 1928. Upper classmen were keenly aware that many decisions would become a part of Eastern's permanent history. The name of the school was decided early. There remained the school alma mater, the school "fight" song for athletic contests, school colors, school uniforms for sports and the band. Who would design the school flag, name the school paper and the yearbook? What name would be applied to a student identifying him with Eastern?
Many students, especially juniors and seniors, entered Eastern with what might be termed split loyalties. Most of them had been students at Central High School on Capital Avenue for one or two years. Strong ties remained with the "Indians" of Central until the junior and senior classes graduated.
No one knows who suggested the name, Quaker. Probably the name was suggested by a committee of the Student Council and voted upon. As you are aware, the name seemed appropriate because Eastern was located on Pennsylvania Avenue and the Quakers had founded the state of Pennsylvania. In years past several minor campaigns have been waged to change the name. Coaches concerned about Eastern's fighting spirit sometimes considered the name Quaker had too much of a peaceful connotation to instill a will to win in the playing field. One year a coach insisted that football players be referred to in the school paper as "Quaker Guardsmen." Later it was suggested that our students be called "Fighting Quakers," but these names were of short duration and the name, Quaker, stuck. No change has been suggested for many years. Doubtless any suggested change would encounter an alumni hornet's nest! The first school song was entitled "Hail Eastern" with music composed by Russell Wood and the words by Lucille Kennedy, both of the Class of 1930.
Hail Eastern
Come Eastern boost our team, our football heroes bold
And we'll be off to victory 'neath banners blue and gold
Now let us get together and raise our colors high
Join with our voices to sound the battle cry
Hail! Eastern High School Hail Hail to thee
With thy banners flying, march on to victory
Juniors, Sophs and Seniors all join in and try
We will win for Eastern. We will do or die.
Give the team a big yell. Yell with all your might.
Come on Quakers, shout our fight! fight! fight!
Lift the colors higher. To them we'll all be true.
Hail Eastern High School. We will win for you.
The alma mater and Quaker Fight Song (to the tune of The Caissons Go Marching Along) were to come later.
The student body decided on school colors of blue and gold. The Athletic Board of Control, comprised of coaches, students and Mr. Rich, decided on uniforms for athletes.
The class in Journalism, which started putting out a newspaper on a semi-monthly basis, selected the name, "Easterner." The first copy was published September 18, 1928. Eight by ten inches, it was eight pages in length. It achieved immediate popularity and support.
A senior named Merlin Crane came up with the favorite choice for the yearbook, "The Lantern." He took the first three letters of Lansing and the last four letters of Eastern. The choice seemed all the more appropriate because of the large stained glass lantern which graced the foyer. The first editor was Alois Staelens, who later became a lawyer.
That first fall there was a frantic search for money to purchase band uniforms. The Reo Motor Car Company came to the rescue when it decided to donate its old band uniforms to Eastern's band. While they were gratefully received, you can imagine the amount of altering that had to be done by mothers. Many of us thought they looked quite snappy on the band, even though they were second hand. An off the cuff remark made by a Redskin to the effect that Eastern's band looked like a bunch of marching street-car conductors resulted in a nose punch by a loyal Quaker. Despite its lack of sartorial splendor, the band won a district first in Class B ratings. Band mascot was pudgy Judson Foust, a Math teacher, who later became President of Central Michigan University. New blue and gold uniforms were purchased the following year with $1700 raised from a rummage sale contributed to by students, parents, and teachers. There was a total community involvement in school affairs during these years.
---
Chapter V
Jack Hernly was elected the first president of the Student Council. It was composed of 33 members elected by home rooms and classes to "assist in solving student and school problems." Guided and supported by Principal Rich it rapidly became the hub of student activities and expression. The first year of its existence it sponsored Christmas decorations in the halls, organized the Student Duty Officers and wrote a constitution. The 1929 Lantern stated "Council members are striving to make our little community at Eastern a better, happier, more beautiful place, to add to the welfare of the students and to help fit them to take responsibilities in and out of school."
Rivaling the Student Council in influence was an organization called The Student Duty Officers. The chief hall officer, called Captain of the Guards, was appointed by the Student Council President, subject to approval of the Council. He stationed throughout the halls every hour certain students who were to stop any student in the halls without a proper written permit and offer to be of service to all visitors. Lockers left unlocked had their contents confiscated and the student lost his $1.00 lock deposit. Duty officers wore blue arm bands with a gold "E" in the center. There were sergeants in charge of hall officers each hour except during lunch period.
Thrift was encouraged among students. A student could open a savings account through one of the local banks and make deposits through his home room. About 55% of the students opened savings accounts. There was considerable rivalry between home rooms to rank first in saving.
Everyone was urged to purchase a General Organization Ticket for $3.50. You could pay $0.25 down and $0.25 weekly. It was promoted as a terrific bargain offering free admission to all athletic events, two senior plays, the annual musical, admission to all hour dances held after school every Monday for your G.O. Ticket and $0.10, all debates and special assembly programs. Twenty-five cents was applied toward purchase of a Lantern.
Two major organizations were the Boys' and Girls' Leagues. These organizations were formed so "girl talk" and "boy talk" meetings could be held separately. The girls got started with a meeting that must have been musical if little else. According to "The Easterner,"
"Under the direction of a 'song bird,' the girls dutifully warbled 'Till We Meet Again,' 'Comin' Thru the Rye' and 'Follow the Gleam'. Miss Derby told the girls to go to the Reception Room if they were sick. She also told of her silk hosiery hospital in her office. Here anyone may find and color or kind of thread she needs for mending runners."
In the Boys' League Assembly, Principal Rich urged boys to join the Boys' Glee Club. Included in a fatherly talk by Mr. Cretcher, the debate coach, was personal advice to boys on "how to conduct themselves in the toilets."
Not many students worked part time and those who did went to work after school without credit. Co-op was called Continuation School and was only for those going to work directly after graduation. They had to attend school eight hours per week. They studied math, reading, writing, and how to act on the job. No other work programs offered credit.
---
Chapter VI
"The Lantern"
Primary historical sources for any educational institution are its school paper and yearbook. There is an inherent catch for the reviewer and it's a big one involving an entrapment in statistics; number of athletic and forensic contests won and lost, number of graduates, faculty, a listing of plays, and a rendering of comparisons. Mindful that this is presumed to be a short history and hopefully not a dry husk to paw and cast aside, a persistent attempt will be made to avoid this pitfall.
However, with any institution there are always a number of "firsts." For this reason more will be written about the first issue of The Lantern in the spring of 1929 than subsequent yearbooks.
To begin with there are so few copies left today that for students and many alumni possession of a copy could be classified as a collectors item. Years ago when we placed this first edition of The Lantern on the students' reading table, I would cast a surreptitious glance at the reader's changing expressions. Occasionally a reader would recognize a parent, smile at a picture of a former teacher long past prime, or utter an exclamation of surprise over a dress length, hair style, or vintage car. Amused at the student's euphoric state, it was, nevertheless, often prudent at this juncture to melt out of sight. Failure to do so frequently involved some enterprising young eyes finding my tender likeness and with a look of astonishment tinged with a mixture of incredulity and humor, would ask--"Is that really you?" It was akin to being caught red-handed at the cookie jar. Alas, the ravage of age!
The first volume is appropriately dedicated to the citizens of Lansing and their representatives, the Board of Education, "whose vision and loyal support made Eastern High School a reality."
Following is a picture of the front of Eastern showing the building in all its glory of motley deep red and black brick outlined in cream colored stone. Its gracefully arched windows look out upon a row of sturdy sentinel elms and oaks. Add the shrubbery, the planter, cut down a few sentinels, pave part of the lawn, darken the cream and mellow the bricks and you could produce a similar picture except for one big difference. Parked in front are three cars of 1927-8 vintage. One is a touring car, the other two roadsters. I'll wager that you haven't seen any of these around lately!
Of course, yearbooks are much more than repositories of statistical information. They reveal most seniors in their pristine glory, at least physically, a captured faculty looking serious, bemused, beady bright or philosophical. The careful gleaner will come upon a veritable tapestry of styles, manners, furnishings, customs and patterns of thought.
Take for example that upright telephone on Principal D. H. Rich's desk as he sits there stiffly in his blue serge, attached celluloid shirt collar with poised fountain pen. How obedient he must have been to the "professional" photographer: "Now pretend you are about to write something. Don't look at me but sorta over toward that wall as if searching for an inspiration."
Just as every generation must write its own history, so aging eyes dwell upon different elements in a photograph. It matters so much what threads of life experience they bring to it.
Parents and grandparents paging through this volume with you would doubtless succumb to boring you in pointing out things that impress them about people you never knew. Perhaps in years to come, given some rainy afternoon, you will be tempted to do the same with a future volume, though God alone knows with whom.
Consider the fifty-two members of the faculty. Where are they today? One fact that always brings old timers up short is the realization of how many have been drained away over the years, hopefully to greater intangible dividends. Including Mr. Rich and his assistant, Mary Derby, fifteen others are gone (Additional Info on the Early Years). There may be more considering that few living then know the whereabouts of a dozen others. The remainder have retired. Eight live in the Lansing area most of the year. Others live in Florida, Arizona, or California.
The first volume of the Lantern had a deep blue cover with a gold raised design of the Lantern which hung in the central foyer.
There were 114 in the first January graduating class. Several in that class are no longer living, but quite a number of them became well known Lansing citizens. Surely many of you have been to Clare Bollert's Hardware in Frandor. If your parents read the "Triple A" Magazine, they doubtless have enjoyed many articles by Robert Boelio. Harold (Carl) Matsuda can still be seen washing store windows downtown. Did you know that he is one of Lansing's foremost artists? In any of your parents are members of Central Methodist Church, they will remember Dr. Dwight Large as a former pastor. He is probably Eastern's most noted alumnus of the cloth. For years he had a pastorate at the First Methodist Church in Philadelphia. From Lansing he went to the First Methodist Church in Detroit. He came by his profession naturally. His father was a Methodist minister at the Michigan Avenue Methodist Church formerly on the corner of Michigan Avenue and Ferguson St. While a senior at Eastern and the second Student Council President, D wight began preaching in his father's pulpit. Rex Norris, quite possibly Eastern's greatest tennis player, became a tennis coach at Michigan State. Until his death in 1971, he served at the Union Desk at M.S.U. And so the list of accomplishments could be continued. Among Eastern's alumni are many illustrious individuals.
Basketball was the most successful sport that first year. Eastern won 12 and lost 2. The Quakers went on to win three games in the State Tournament before finally losing to Jackson High. In football it was an even break with three wins and three losses. The first game against Alma was victorious but, sad to relate, Eastern lost its first game with Lansing Central 6-0. In swimming Eastern took 5 meets and lost 2. In track several members of the team went on to finish first in state events. Jack Hernly took second in the javelin throw at the National Track Meet in Chicago. Track scores were not reported probably because they were received after the Lantern had gone to press. Before 1929 no team had ever represented a Lansing High School on the tennis courts. Twenty-five boys showed up for practice. Despite no veteran championship in doubles was won by Fred Vanderlip and Rex Norris. The team was runner up in the state tournament.
Like a harbinger of future forensic successes, 10 out of 12 debate decisions were copped by the Blue and Gold.
Dwight Large had the lead in a play with a religious theme, "The Passing Of The Third Floor Back." He also appeared as the lead in the first operetta, Robin Hood, presented by the combined choirs of Central and Eastern for two nights before packed houses in the large auditorium. Oh, if only you could have seen that wonderful Sherwood Forest and star athletes dressed in Lincoln green coming out of the trees. It was enough to make Tarzan yell with envy!
Finally, The Lantern is the curator of a bit of nostalgia in dress, uniforms, hair styles and cars on the threshold of the thirties. Dress lengths were just a trifle below the knee. Belts almost tempted an under-slung chassis. There were yokes, collars, strings of "pearls." Short bobs, straight or mar celled, with a wave frequently draped slightly above the right eye and held in place by a barrette were popular. Black shoes with ties and slippers with straps could best be described as no nonsense foot gear. Some senior girls had their senior pictures taken in their fur collared coats and hats that appeared sort of clapboarded to bobbed hair. Many considered the actress Clara Bow the fashionable siren of the twenties.
Boys wore pants and sweaters of gray, blue, black or brown occasionally wide pin-striped suits. In the spring knickers were popular even for those who had trouble driving a golf ball. Fashion plates wore blue blazers and gray flannels.
There was very little padding under those football uniforms. Anyone wearing a pair of swimming trunks without the tops would have been arrested for indecent exposure. Girls wore bloomers and midi blouses for their strength through joy activities on the playing courts. Pantsuits and Levis? What on earth are you talking about?
There is debilitating drabness about the group pictures. One can only conclude that "professional" photographer was busy, busy, busy: "Now, girls, cross your ankles nicely the same--NO, not your LEGS--your ankles the same way, the right over the left and draw your limbs in closer to the chair. That's it. Now fold your hands, loosely, naturally in your lap."
"Boys, those sitting on the floor, cross your legs, loop your arms around your legs and grasp your wrists. Those sitting in chairs cross your ankles. NOT YOUR LEGS! Fold your arms or let them hang comfortably in your lap or rest them on your thighs. Now look this way in dead earnest!"
---
Chapter VII
Making The Social Scene - Part I
In October of my junior year I was attempting to slip unobtrusively out the back door one evening shortly after supper when my Dad entered the kitchen at precisely the wrong time
"Where are you off to," he inquired.
"To attend a Student Council Committee Meeting at Eastern," I mustered with some degree of importance. After all I was the Student Council President.
He was totally unimpressed. "I sometimes wonder why you just don't pack up a suitcase and move over to Eastern," he countered. Then added as I hesitated in the doorway. "Well, go along. But you might give this some thought enroute from the south to the east side of town. If you don't bring up that grade in Chemistry I, I can tell you, Mr. President, that your education is going to interfere with your social life."
Well, I did think about that remark for 1 second, concluding that if I could move into that plush apartment at Eastern, I certainly would. Poor Dad, he simply didn't comprehend the tremendous pressures a budding politician endured. Parents have so much to learn, especially when you're in high school.
In truth, Eastern was the social and academic hub of our lives. Prom this vantage point it's quite safe to admit that all too often the social life was given top priority. If nothing else, it forced one to rationalize considerably, and upon occasion agonize over, his academic achievement.
Ties were still strong with the Big Reds of Central in the realm of social events. There were exchange assembly programs which naturally required hours of rehearsals, joint Student Council meetings, joint dances and parties held at each school. In fact, the only gulf between us existed on the playing field. After the first football game, that gulf widened with earthquake speed.
There were many reasons why social activities tended to center around high school, The economic crash of 1929 was beginning to be felt the following year. Jobs were few indeed. There were no work programs. Fathers were being laid off work. Allowances were cut. Many students sought escape from those prolonged family discussions involving money. There was no T.V. to stem the tides of dollar frustration. Anyone interested in investing his time and interest in high school found it paid handsome dividends with slight dents in the weekly allowance. The majority of Quakers were all convinced that school was where the action wag.
Just think, thirty clubs to choose from. Name your interest; writing, boxing, journalism, drama, banking, advertising, history, art, dancing, social culture, needle craft, Knights of Industry, archery, travel, aviation. Every club had its social affairs; pot-luck suppers, contests, assembly programs, financial projects. What marvelous time fillers and seemingly "de rigueur" for one's social development. Every Monday after school from 4-5 there were hour dances in the boys' gym with refreshments often served in the social room. charge: l0. Many dances were held at the National Guard Armory on Marshall St. Evening dances cost 25. If you couldn't afford a date, you could stag it. There were plenty of stags; boys and girls. It was cheaper that way for the boys. The extra 25 could be put toward cokes and hot dog afterwards. Eastern always had a good dance band in those days called the Eastern Syncopaters.
Making the social column in "The Easterner" was the unacknowledged ambition of many. "The Easterner was greatly enlarged in 1930 with the installation a new $3,200 printing press in room 122, then the print shop. The size of the paper increased from an 8" x 11" three column, 12 page paper to a 6 column, 4 page paper on 19" x 20" sheets. Copies were sent to schools in India, Hawaii, Alaska and many other high schools in exchange for their papers. Imagine if you made the social column or any column someone would be reading about you in Bombay, Honolulu, or Nome! And if you had your picture in the paper? Well, the repercussions were limitless.
Vocal music involved many rehearsals especially for the operettas. These, in turn, involved more parties for the casts. Choirs took many trips to other high schools and churches. Later the Be songsters were to travel east and south.
It was on a hot Saturday afternoon in June after graduation while I was weeding cabbages on our farm near Mason, that lily Dad put a very uncomfortable question to me. "Jon," he said, "Now that you're out of Eastern, there is something I've been wanting to ask you for a long time."
"What's that?" I inquired with a tinge of impatience and suspicion aroused by his calm, matter of fact tone. And, of course, I was impatient. Why wouldn't an ex-Student Council President be an impatient captive of a cabbage patch. I could only envision huge cabbage heads to be harvested in the fall which equaled $$ for college tuition.
"Well, I've often wondered how you ever got the lead in that operetta, Pirates of Penzance?"
"How should I know?" was the brief reply and hoe bit into the weeds like Don Quixote's sword flaying at windmills.
To tell you the truth even to this day, no matter how I rationalize it, I honestly don't know. Those who applauded me must have been friends snickering up their sleeves or secret enemies encouraging my demise. I must have known I wasn't much of a singer, with my sotto voice. But who was to argue with Big Mac? Our vocal music teacher, Mr. Ralph Mclntire, affectionately known as Big Mac (and he was big) rated very high with all who came in contact with him.
Big Mac was one of Eastern's most colorful musical directors. He arrived at Eastern in 1930, having taught previously in Iowa & Illinois, and Muskegon Heights. He was hearty, jovial, and had the talent of extracting the best in you. If your parents or grandparents attended Eastern, they doubtless knew him as he became one of the widest known music teachers in Michigan. His choral groups traveled extensively throughout the U.S. Eastern's musicals under his direction always attracted large crowds. He is retired now and lives in Redlands, California, where he directs a large church choir. Both his son and daughter attended Eastern. Jack is a professor of music at a school of music in Los Angeles. Adrianne teaches school in Florida. His most honest statement to me in later years was, "Well, Jon, male talent was a little thin the year we did Pirates of Penzance. If He duped me completely. For days on end after school the only thing you heard on the piano at home was the deliberate fingering of "Poor Wandering One" and "A Paradox, A Paradox." The family suffered in silence although dad on one occasion had the temerity to suggest that I take up the violin when I told him I didn't have time now to practice my recital piece. Venetian Serenade (played with crossed hands yet).
Following duly scheduled rehearsals and repeated tragedies in balancing chemical equations, the rented scenery and costumes arrived from New York. The great opening night was at hand. As the curtains parted, there front and center stage aunt and uncle and four cousins from Battle Creek, my parents and two brothers, an assortment of shirt-tail relations and curious, dubious neighbors. But it was my Dad's visage that nailed me with its pained, resigned expression as if saying "It seems to me I've heard these songs before." Doubtless his pain was mixed with some wrath because on my own I had extended an invitation to my relatives in Battle Creek to attend the premiere performance and suggesting they stay for refreshments at the house, completely oblivious of the fact that the "star" of the production~well, one of them was going on to a cast party.
To make matters worse, just before going on stage I had a slight altercation with my leading lady. Esther Maestrovito, better known as Mabel, General Stanley's youngest daughter which involved going to the cast party with Clarence Murphy, better known as Richard the Pirate chief. "After all," she reminded me, "you're only a pirate's apprentice."'
Even if I do say so, with Mabel and Richard backed up by the entire chorus, I didn't sound half bad even to my totally undiscriminating ear. Even my dad confessed to this later although the little added hooker, "that they entirely drowned you out," fell on totally deaf ears.
Anyway it was a grand social occasion, cast party and all, (I went with my nurse, Ruth a maid of all work) and we made not only the social column of the Easterner which was, you may recall, sent to India, Hawaii, Alaska and God knows where else, but had our pictures taken for the lantern.
Other occasions which forced us to sacrifice our academic training was the arrival periodically of professional acting companies which put on "just swell" plays for adults in the evening. One vividly recalled was The Sir Philip Ben Greet Players. It had a toney quality that several of us just couldn't resist when we were asked to play the roles of senators who would stab Julius Caesar. Nine of us were selected, among them four football stars who were friends of mine. Of course, it meant more evenings for rehearsals, more dire threats of groundings postponed and the posting of another letter to relatives in Battle Creek, without the mention of refreshments to be served later. Do you suppose that was why none showed?
Those were days fraught with thorny decisions for many of us as to our future. Hollywood and Broadway were doubtless waiting with baited breath.
Unlike her male counterpart, Esther went on from one musical success to another. She had the lead in three of Eastern's operettas, and because a prominent soprano in a Lansing church choir and light opera productions presented by civic players. Pour Moi? I was never known to sing again except in a shower or sizable crowd.
---
Chapter VIII
Making The Social Scene - Part II
Can you imagine you parents sponsoring a trial to see whether or not Eastern should be closed? It was one of those many entertaining programs in which parents became involved with Eastern. The trial took place in Spring 1930 in the large auditorium with the stage set up like a court room complete with judge, trial lawyers, and witnesses. Eastern should be closed down said the prosecution because it caused dropouts, taught boys to be rough and tough, and drove students to distraction. Keep Eastern open countered the defense. It teaches students to marry for money, become successful poets, and author such books as "Why Brains Backfire." Judge's decision--Keep Eastern open days, closed nights.
Another parental involvement centered around the dads of Eastern headed by a prominent businessman, Mr. C.L. Stebbins. The purpose, according to the dads, was to create a closer relationship between fathers and the school and to help them become better acquainted with their sons and daughters. The dads took an active interest in athletics, sponsored fall banquets for "our gridiron boys" and established the first Student Loan Fund.
Entertainment and relaxation outside of school often involved playing pee-wee golf, movies and private parties held in various homes. There were many more theaters downtown then; The Strand (Michigan); The Capitol (presented stage plays by a repertory company) located in the second block on North Washington. east side; The Colonial (later the Esquire) next to Jim's Tiffany Lounge; The Orpheum; The Garden; first block on North Washington, east side; The Plaza, across from the Capitol Theater; and the Gladmer. There were also theaters in the south and north business districts of the city. The Reo Club House presented free movies Wednesdays and Fridays to the families of all Reo employees.
Another favorite pastime was just riding around as many do today. "Fooling about" was generally in the family car when it could be borrowed. The downtown business section always seemed crowded until at least 9:00 p.m. It was amusing to angle park and watch the passing parade with no parking meters to check either.
On the whole students appeared in school better dressed than they do today. Life was somewhat casual, to be sure, but there was more attention paid to personal appearance despite the fact that family budgets were being increasingly trimmed.
Here are some costs of keeping "beautiful" in 1931 as advertised in "The Easterner."
Shampoo with Rinses . . . . $0.50
Finger waves, Dried . . . . $0.50
Marcel, free retracing . . . $0.50
Manicure . . . . . . . . . . . . $0.50
Facial with Mask . . . . . . $1.00
Junior waves . . . . . . . . . $3.00
Permanents . . . . . . . . . . .$5.00 and up
Each permanent includes oil and scalp treatment and two finger waves at the Campion Beauty
Shop, 300 Ferguson St.
Boys were not ignored in "The Easterner" advertisements for sartorial splendor:
"Yes Sir, Hip-Zip keeps 'em snug. The say I'm a little nertz on the subject but if there's one thing I hate, it's having my trousers slipping off my hips and bagging at the knees (permanent press was light years away). The new trouser idea helps them keep snug over the hips without belts or suspenders. $2.95 and up."
"The finest selection of fine tailored suits we have ever offered sell for $22.50 at Richmond Brothers."
If you think long hair and mustaches and bell bottoms are the "in" mode of fashion today, consider this excerpt from and editorial in "The Eastern," October 16,
"Our Barbarians"
"Have you seen those poor deluded mortals who seem to believe in the beauty of masculine legs? They top off their bare legs with short, chop knee pants, called for some reason golf knickers. There are Spanish caballeros parading the halls of Eastern with long side burns, a slick hair cut, trousers with floppy bottoms, and a cookie-duster on the upper lip." (Some female writer you can bet!)

In addition to school dances there were dances at the Favilion at Pleasant lake, Audabon Gardens (where the medical building is no on Michigan Avenue. This was an open-air dance spot surrounded by huge elms and oaks. Considered very romantic in the spring and summer.) and the Armory on Marshall Street.
Most of the dances were fox-trots and waltzes with and occasional tango. The Chareston was still popular with some of the more expert hoofers. You hung on to your girl in those days. Popular tunes in the early thirties, available through Columbia "New Process Records-electric radios, piano player rolls and sheet music, according to "The Easterner" were:
My Window of Dreams--Waltz
Bettie-Waltz
There's A Rainbow 'Round My Shoulder--Fox-trot
Doin' The Raccoon--Charleston
Happy Days and Lonely Nights - "With the parting of the ways, you ended all my happy days and left me lonely nights."
I Wanna Be Loved By You (Boo-Boopie Doo)
You're the Cream In My Coffee. "I'm the salt in your stew." (Morton's no doubt)
My Castle In Spain Is A Shack In The Lane
I Love To Bumpity Bump--His Royal Canadians (How about grinding?)
If you look sharp in the center of each corridor, you will see two circular areas where the terrazzo marks the spot of former drinking fountains. To seniors they seemed an invitation for hazing of sophomores. But that belongs in another chapter.
---
Chapter VIII
Hi-Jinks and Love
When fountains stood in the center of the corridors, they invited a quenching of thirsts, served as endless sourced of ammo for water pistols, depositories for and occasional cud of sticky gum, and fonts for watery capers. This hazing bit was the prerogative of groups of senior boys. Quite suddenly they might seize an unwary sophomore boy and pass him over the top of the fountain leaving a wet streak down his middle often to his embarrassment if he made the passage face down.
"The Easterner" as guardian of proper decorum took notice of this practice:
"Hazing"
On drinking fountain, one poor unsuspecting victim in a freshly pressed suit, two enterprising young villains and Presto! We have a party. Not the kin everyone enjoys with dance music made by an orchestra and tuxedos, but one accompanied by the heart-rending cries of a Soph in distress and the howls of the glee issuing from the two Seniors who are having the suppose time of their life.

Too bad such a sense of humor prevails among our dignified upper classmen. Dignified? When we see them laboring, with their coats removed and their sleeves rolled up, to place a husky Soph on what is usually thought to be a drinking fountain rather than a hazing hazard? Whoever heard of pearly-white fountains being used as seats of honor?
One memorable water treatment involved a teacher. When T. Kenneth Clark, drafting teacher, came to Eastern he looked for all the world like a plump, pink sophomore. Some thought him cherubic, so much that Mr. Rich discovered a group of seniors passing his frame over the top of a drinking fountain on the second floor corridor. From that day forward Mr. Clark was accorded all due respect. Small wonder that it took some time for the idea of a school flag to go germinate in him. In years to come, some of the finest draftsmen in Michigan got their start at drawing-boards in his classroom. Many engineers were inspired by Mr. Clark he extended his craft to the stage, building many stage sets for Eastern and the Lansing Civic Players. As a letter man for scrolls, diplomas and certificates he was much in demand.
There was much togetherness then as now if these old walls could only talk. Naturally "The Easterner" had keenly observant staff. Consider this editorial in 1931:
"Ain't Love Grand?" (an editorial)

"Isn't my hand cold?" trills the sweet young thing to her adoring Adonis. Her lily white hand flutters gently in the grasp of the big hem, but with no effect. Of course, no girl really and truly wants any man to hold her hand; it's simply unthinkable. But even so, the hand slides up and she leans upon one hundred-fifty or so pounds of pure muscle and brawn. Then, on with the show.
"Can it be that the hail Romeo and Juliets missed the glory of the silver moon the night before? Such things probably happen, so it is made up for next day at school, without a moon and soft sweet strains of music playing the accompaniment "Apparently they don't mind much though, for they hide themselves away to a secluded corner of the third floor and there the adorer may whisper sweet nothings into the ear of the adored with an interruption of only about every other minute. There are many secluded corners, but more corner seekers than corners. Now the problem is to do away with some corner seekers or get more corners. In the meantime love rules the corridors."
A favorite time for pranks and hi-jinks occurred on Senior Day. Later the event was called Senior Night. Now it's referred to as Skip Day. Senior antics never ceased to dismay and surprise younger classmen according to that Keeper of the Social Standards, "The Easterner," referring to These Two Year Olds----"'How can a Senior make himself so entirely ludicrous on Senior Day? Frequently you can see a Senior who, forgetting his newly acquired dignity, rushes pell-mell down the hail to join in a peppy class yell.
One minute you see him strutting down the hall in all his glory: the next, he stumbles, catches wildly at nothing, and nearly loses his balance. The cause of all this, of course, is the bunglesome length of the supposedly dignified gown. It is only on Senior Day that things like this occur, for by the time the other important days have arrived, our Seniors have mastered the intricacies of their gowns arid trip gracefully across the stage to receive their coveted diplomas.
Give ear, Sophomores, and into your keeping we will expound the reason for some of the peculiarities of the graduates. The Senior is only a Sophomore two years removed."
---
Chapter X
In keeping with the historical tradition of Quakers, Eastern established a Friendly week in 1930. The originator was Irving Silverman, better known then as "Esee" (Now Dr. Silverman, well-known Lansing physician). It was his legacy to Eastern during his term as President of the Student Council and became a memorable special week. Everyone looked forward to making new friendships and "cultivating friendlier habits," according to "The Easterner." Clubs held many parties during that week. New romances often seemed to blossom while a few withered. The week's activities culminated with an assembly program. Students sang and recited poems about friendship and a prominent civic leader was invited to speak on the importance of friendship.
The Lantern of 1930 summed up a feeling of friendship in Irving's poem to departing Seniors:
Farewell, Friend!
I bring a poem, a song, a book, yes, to an end,
But can not bear to say good-bye, to a friend.
I wonder why the difference is so great.
Is not a friend only a passing mate?

Is not a friend to you, only a passing mate,
To learn some good from his acknowledged trait?
Just like a book to read, then lay aside,
And wonder not if it could prove a guide.

Or are a book and friend the same, the same as one?
Not this-- a thing here now, now there, now gone--
But your possession which you'll always keep;
To have, with which to meet a road that's steep.

Oh Senior, though you leave these walls of yours and mine,
Remember friends that are forever thine.
You leave these walls which love has made so dear,
Forget not friendships you created here.

Looking ahead into those years approaching now,
It seems I see a Senior's cloudy brow.
At Loss! Oh, where to turn-- he does not know--
He needs a friend to show him where to go.

Yes, lose not friends, nor friendships you created here,
A friend might show you to a road that's clear,
A friend might lead where you have lost the way,
Might change dark night into a shining day.

Make thou a friend of God, and earthly friends keep too.
Through life, go on with God and them near you,
Prove thou to be a friend to them also,
Help them along the roads they must go.

Forever love a book and friend the same as one.
Keep thou thy friends, remember whence they come;
Forever cherish Eastern in your heart,
Farewell, Senior, the time has come to part.
No greater exponent of a friendly manner existed than its originator. Debonair, handsome, rather quiet Esee possessed a magnetic personality. He was an excellent writer, tennis player, first violinist in the orchestra and leader of the Syncopaters, Eastern's Dance Band.
His popularity, friendly manner, and capabilities have carried into adult life as a physician, patron of the Lansing Symphony, The Arts, and a leader in the Michigan Medical Society. Two of his daughters later graduated from Eastern. He is still a formidable tennis player.
Students and faculty looked forward to the weekly Thursday assemblies. Assemblies helped to promote a feeling of unity, friendship, and pride needed by a new high school in seeking to establish its distinct identity and lay the foundation of traditions that were to become a vital part of the growing up years.
By far the most popular programs were presented by students. Drama, dance, band, orchestra, choral music, and club presentations were featured throughout the school year. Holiday seasons always summoned forth extra efforts, imparting a quickening spirit of anticipation and excitement. Student leadership, self confidence, and talents were encouraged. Student Council political campaigns, senior plays, outstanding musicals, and faculty plays were links in a strand of memorable entertainment.
When the student population could no longer be housed for one assembly program, the sophomores took turns attending with certain rooms attending odd weeks, others the even.
It wasn't until the sixties that weekly assemblies were finally eliminated. Perhaps T.V. had created and audience too demanding. Then, too, students seemed to lose that spirit of compassion and consideration for one another. With homeroom period cut to the bone, study halls eliminated, interest in clubs, plays, and musicals on the decline, the Student Council also lost its leadership and students sought entertainment elsewhere. Conduct in the assembly became increasingly difficult to control even during paid assemblies for outside entertainment. Following a fire on the stage Feb. 19, 1971, set by some mindless student, the administration decided it was time to end these weekly programs. Thus was lost one of the vital activities which promoted a school spirit coupled with a sense of belonging and togetherness.
Eastern has always been known for opening it's doors to receive any young man or woman seeking an education as long as the student could indicate a desire to become a responsible individual striving for maturity and the tenets of good citizenship. To be sure, many faltered along the way and were offered more than one opportunity which if seized, reflected to their personal credit.
Sophomores were always welcome by upper classmen. Consider this editorial in a fall issue of "The Easterner."
You're Welcome 10B's To Eastern
Do you realize that you are taking a step into the three most valuable and interesting years in your entire career?

You are most fortunate in becoming a member of a great student body and also in being an heir to the traditions, past and present, of Eastern High School. Again you are privileged in having at your disposal one of the largest and best organized libraries in the state. Carlyle once said, "A University is a collection of books."

As a beginner in high school life, you may be a bit timid in pushing yourself ahead to the fullest extent of your ability. However, Eastern needs and accepts the best that you possess; but, unaided she cannot discover your talent. Do your utmost any you will acquire all that a high school education offers to you. Draw from your faculty their wealth of broad education and wide experience. Seek achievement and popularity will come to you; but beware of its shadow, notoriety, for it is sometimes difficult to discern the difference.

If you attain proficiency in mental as well as physical pursuits, success in later life becomes a reality.

Since from every class we have received orators, actors, athletes, and scholars of superior merit, let's have the best that is in you.
Sports
Football. In those early years Eastern played teams from around the state including Midland, Benton Harbor, Saginaw, Flint, Detroit (Southwestern), Won 7 – Lost 2.
The 1929 year earned the Quakers the name "Fighting Quakers" around the state. Eastern defeated Central 6—0. All games during these years were played on Pattengill field. The stadium was torn down several years ago to make room for a parking lot.
Basketball. Won 14—Lost 2. Defeated Central twice and went on to the regional Tournament. Defeated by Ann Arbor.
---
Chapter XI
As the depression of the Thirties began to bite more deeply into the economy, its effects were felt by many of us. Jobs were scarcer than hen's teeth. A few students found jobs through continuing education (Co-op) and some girls canned vegetables for the Welfare Department. Weekly allowances were sharply pared. An increasing number began to brown bag it at noon. For students who had been lunching at various restaurants and drugstores with friends, brown bagging it meant curtailing a relaxing, social pleasure. Sometimes a student would simply disappear from his friends at noon, walk the side streets with a brown bag his only companion. Today it would seem a curious premium to place on sensible economies.
For Many, movies, pee-wee golf, dances, buying gasoline, and sporting new clothes became rare expenditures. Increasingly social activities tended to center around the school. Here one could be with friends, work on projects, have potluck suppers, rehearse for plays, and enjoy club outings without spending much money.
Post graduates became common. About 60 out of a class of 121 returned following January graduation of 1931. Their number increased after that. They pleaded with Mr. Rich for their own home rooms instead of being mixed up with 400 entering sophomores. But they were relegated to the balcony for all assembly programs. Truly their hey-day was over and at times they felt they were in academic limbo. It was hardest on the star athletes who returned. How quickly there is always someone to take your place.
My real reason for desiring to return was because the Travel Club to which I belonged was planning a trip to Washington, D.C. during spring vacation.
The Travel Club was sponsored by Miss Manning, a popular teacher of biology, had one avowed purpose; to infect every member with the travel bug. Speakers who had visited distant parts of the U.S. or Europe infected us royally. Enterprising club members placed themselves on the mailing lists of several travel agents including some in New York. Vicarious experiences were shared as we prepared scrapbooks on tours to exotic lands. But despite these pleasures they tended at length to pall on us as we faced the fact that we really hadn't been anywhere. Came the spring of 1931, the T. bug really had us bad. We were all little walking epidemics. Out favorite color was green; green with $ signs. The epidemic was spawned the previous fall by a lovely woman all bust and sash who came to tell us about Washington, D.C. in the spring; the Japanese cherry trees in blossom, majestic Mount Vernon overlooking the broad Potomac, our national capital; the nations heart-throb. Listening entranced, we were passing around her pictures someone made a motion that we raise money and take a trip to Washington, D.C. I voted along with the rest, forgetting in my exuberance that by May I would be long gone. When the point was raised about seniors graduating in January, it was voted that anyone who helped raise money and was a club member in good standing (which meant completed a scrapbook on an imaginary journey) would be eligible to go. Relieved, my eyes took on the color of greenbacks.
We sold everything from car polish to candy, volunteered to wash dishes after church banquets, shine shoes, and baby-sit. Golf clubs were raffled, school dances and movies sponsored. Still our coffers filled slower than a sloth climbing a slippery elm.
And all was not going well with me on the home front either. One afternoon I received a message from the main office that I was to report home immediately after school. "Immediately, that is what your father said," announced the office secretary with a prim face.
I sensed something was awry the instant I entered the living room and saw my Dad wearing one of his thin, wintry smiles. A stranger in a conservative business suit, a large brief case at his feet, was seated near him.
"Jon, this is Mr. Boucher of the Caravan Travel Bureau in Detroit," announced my Dad in that easy, beguiling tone which experience had taught me could conceal a tocsin of impending disaster.
"Good afternoon, young man," said Mr. Boucher, rising with extended hand. "I understand that you are very much interested in spending the summer on the Continent."
"I er, what? -- I am?" I stammered.
"Yes," too agreeably answered my Dad. "Mr. Boucher said you had written him that the whole family might be going abroad this summer and would he please send whatever booklets, brochures, pamphlets, and maps his agency might have available."
Both men looked larger than life and expectant.
"Well, you see uh-I--well---ahem. It was just this little old travel club we had at school and we were thinking about how terrific it would be if we could go too..."
"I see," said Mr. Boucher glancing archly at Dad.
"Mr. Boucher," said my Dad, "I know you must be a busy man and have several more calls to make in Lansing, hopefully not on the same breed of voyageur encountered this afternoon. My son will want to recompense you for your pains and I can assure you, Sir, that this family will do well to get to the Irish Hills on a picnic this summer and it will be a minor miracle if my son gets beyond that cabbage patch on our farm."
In the scene that ensued, I came within a hairs breadth of becoming the first causality of that most memorable journey a band of Quakers ever made to the nation's capital.
When excitement and anticipation permeated our coach as the Chesapeake and Ohio train pulled out of Union Station in Detroit in the late afternoon of May 29, 1931. Even our chaperones, including the indomitable Mr. William Sage, Eastern's favorite French teacher, seemed infected. As the train snaked past smoking factories, coal piles, and rows of ticky-tacky houses, I squeezed my eyes shut for a being alive sensation. The inexperienced traveler always experiences a thrill when setting forth upon a journey into the unknown. Rashes of conversations were germinating in various groups planning for tomorrow.
At 5:30 we filed into the dining car for dinner. The mounds of green and ripe olives disappeared as if they were the last on earth.
The evening passed swiftly with cards, anecdotes, and the formulation of great plans. By midnight many purchased pillows and had retreated beneath spread newspapers to dim the overhead lights with the vain hope of catching a few winks. No pillow or newspaper for me. I wanted to see the steel mills of Pittsburgh and the first mountains of at least an outline of them under the full moon.
A gong tapped by a white-jacketed waiter awakened us at dawn and we filed into breakfast as the sun pierced through misty scarves encircling the mountains. One scarf had broken away to float gently down across a valley above a sleeping village.
At the Cairo Hotel our diligent chaperones placed the girls on the 9th (top) floor, the boys on the second as the best preservation of virginity. First order of the day upon our arrival was to get clean. We had opened the windows of our coach on the train and enjoyed the scenery. The tab was being showered with soot from the engine.
Our first sightseeing trip was to Mt. Vernon via Alexandria, Virginia. At Christ's Church in Alexandria some tried to sit in every pew evidently subscribing to an affinity with bottoms. Just think being able to tell those less fortunate Quakers back home, "I sat where George Washington sat!"
Arriving at the foot of a hill I couldn't believe we were about to climb up to Mt. Vernon. Outside the bus the scene was like a resort with a large restaurant and several hot-dog and souvenir stands.
---
Chapter XII
A Famous Quaker
Clements Sohn - Bat Man
"There are some pioneer souls who blaze their paths where highways never ran," so reads a bronze plaque hanging in a hall at Eastern in commemoration of Clements A. Sohn, Class of 1930, who gave his life in Paris, France, April 25, 1937. It was his ambition to promote aviation by attempting as the original bat wing jumper the perfection of this art.
In the 1929 Lantern Clements looks straight at you with a look of intensity quite in keeping with the remark under his name, "A steady man is he." His rugged features and blond hair reveal his German parentage. His father, Gottlieb Sohn, was a Lansing policeman born in Germany. The family lived at 1412 Linval Street. Clements' primary interest in high school was mechanics. He was a member of Eastern's Aviation Club and the Knights of Industry.
After graduation Clements thrilled local crowds with his hair-raising exploits of floating through the air with his self-designed bat-like wings. As his fame spread, he was soon performing his feat in various parts of the United States.
In April 1937 Sohn was invited to perform in France. He was billed as a star act in the air circus near Vincennes on the outskirts of Paris. His idea was to bail out of a plane at 10,000 feet, hoping to set a new record by gliding on his attached wings for four minutes.
On the morning of April 26 the twenty-six year old Eastern graduate leaped from the plane. For more than a minute he swerved, looped, dove, and banked at the descending speed of 120 miles per hour. The spirited French crowd that had been loudly applauding, suddenly hushed. Through binoculars Sohn could be seen pulling frantically at the rings of his spare parachute. It, too, failed to open. Within a couple of seconds, while scores screamed, fainted and many cried, his body thudded to the ground and buried itself near a grandstand. The original Batman had folded his wings for the last time.
A coroner's inquiry established that the first chute failed to open because of twisted cords and the second chute became fouled with the first.
The French mourned the death of this brave American airman. His body lay in a plain white bed in the military hospital at Vincennes. Soldiers placed a wreath of lilacs and a simple cross on his breast.
The French press commented that Sohn had contributed to aviation the possibility of humans sustaining themselves in the air and choosing their own landing spots.Indeed, Clements Sohn was a pioneer in the great realm of space.
---
Chapter XIII
....Unknown....
---
Chapter XIV
Quakers Become Aware
The Quakers first reflected their awareness of the outbreak of World War II in Europe in 1939 when "The Easterner" published a letter from the brother of Mr. Wilson, an industrial arts teacher. His brother, Frank, was a teacher in Nottingham, England. In the letter he describes his life as an air warden, getting up in the middle of the night frequently, putting on his steel helmet and his gas mask and reporting for duty. "The schools are all closed down," he wrote. "Children from the schools in the center of the city have been sent with their teachers to the country. My school has not evacuated, but has a concrete and steel shelter into which the children will go during the raid."
"Everyone wears a gas mask strapped around his shoulders. There is a fine of five shillings if you go into the streets without one."
"After nightfall everything is pitch dark; not a light is showing. All amusements are closed and the special constables patrol the streets."
He remained on duty until the "All Clear" siren was sounded.
In the fall of 1939 fifteen boys enrolled at the Art Davis, Harvey Hughes flying schools to study aviation mechanics. They attended on a part time basis and received "double credit" for 15 hours of weekly instructions. When they finished, they were able to apply for a license as a ground mechanic.
In October "The Easterner" received word that three alumni of the Class of 1936 narrowly escaped death in a sea crossing on the Ile de France. The young men, all musicians, reported that the ship's route across to Atlantic was secret, the radio was stilled, and the ship was blacked out to avoid enemy torpedoes.
In November 1939 Governor Luren Dickinson was interviewed by reporters from "The Easterner" in his executive office regarding Armistice Day and possible U.S. involvement in the European War.
"Self pride forced us into the last war. We can see much of that now," the Governor told the reporters.
He didn't think it would be necessary for the U.S. to get involved in the war. And in the event it did, the only reason for it would be unconscious or conscious selfishness. He thought peace with other nations could best be preserved if people would use the Bible instead of just believing in it. "Just about half believe but do not have the faith. If people at world conferences, or any other meeting, had faith, Christianity would solve our problems."
The Governor concluded wit the thought that he believed in bringing the Bible into the schools for when a child is brought under its influence, it can not help but better him.
In December, 1939, "The Easterner" carried an article about Phyllis Hooten, Class of 1932, and her arrival in Montreal aboard ship from England. She had been stranded in England since the outbreak of the war. She reported the portholes were blacked out and everyone was warned not to light a match after dark.
Aboard the ship were four survivors of the British ship, "Athenia," which was sunk at the beginning of the war.
A Christmas editorial in the same issue entitled "Peace on Earth" stated "In some countries the Christmas Santa with the black mustache will descend from his tank on a war cloud which hovers over the entire continent. in his bag of presents he will carry gas masks for all."
Starting off the new year, on the September 24, 1940, "The Easterner" carried an editorial entitled "We Must Contribute"; "As the dictators in Europe march madly across the continent, so will they cross the pages of future history books. Their conquering of small, independent nations will go down in history as another black mark against the dictatorial forms of government.
We in America feel that our democracy is the greatest country on earth and it is our duty to keep it thus.
We must build up our physical and mental health. We must strive to develop our character and to cultivate support for democracy. We must work for the civic betterment of our community. We must keep our morale and form friendship for all races.
If other democracies fall, only by saving our own nation can we preserve liberty and justice.
Let's be prepared.
The issue also carried a review of Charles Chaplin in "The Great Dictator," in which it pokes fun at Europe's statesmen.
---