Everett High Schoool Library
Welcome to the Everett High School Media Center.
We are committed to helping staff and students effectively find and use ideas and information. (Information Power, 1998)
Your Teacher Librarian is Mrs. Currie.
Media Center Hours:
Monday-Thursday 7:15-4:30, Friday 7:15-4:00
Contact Mrs. Currie joy.currie@lansingschools.net or 517-755-4452
---
Library Sponsored Clubs
Tuesday - 3:00 - 4:00 High School Book Club- if you love reading and want to talk about books with other readers, come join us.
Friday - 3:00 - 5:00 Gaming Club - Table top gaming, online gaming, Wii. Have fun. Make friends.
---
Mrs. Currie on YouTube
Need help with your research paper, or want a book recommendation? Mrs. Currie's YouTube channel, The Viking Librarian, is the place to find it all!
---
Everett Library Resource Request Form
Mrs. Currie is still ordering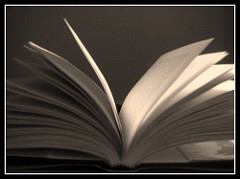 books for our collection.
Would you like to see a title added to our library collection?
Would you like to see a series expanded?
Fill out the Resource Request Form in the link below.
We want to know what you want to read!
---

Destiny Discover- Online library catalog


REMC 13 - User name: remc13 password: learn13


http://MEL.org


InfoPlease


Khan Academy


Library of Congress Prints and Photographs Collection


Library Spot


Poetry Out Loud - National Endowment for the Arts & Poetry


Poets.org - The Academy of American Poets


Shorpy Historical Photos


American Decades password - vikings


American Folklore


Encyclopedia Mythica


How to Knit - ebook password - vikings


Mythology Around the World password - vikings


The American Archive of Public Broadcasting


Capital Area District Library
---
eResource Tutorials
Click on the links below for a tutorial on how to navigate each resource. These free resources are provided by The Library of Michigan.