General Information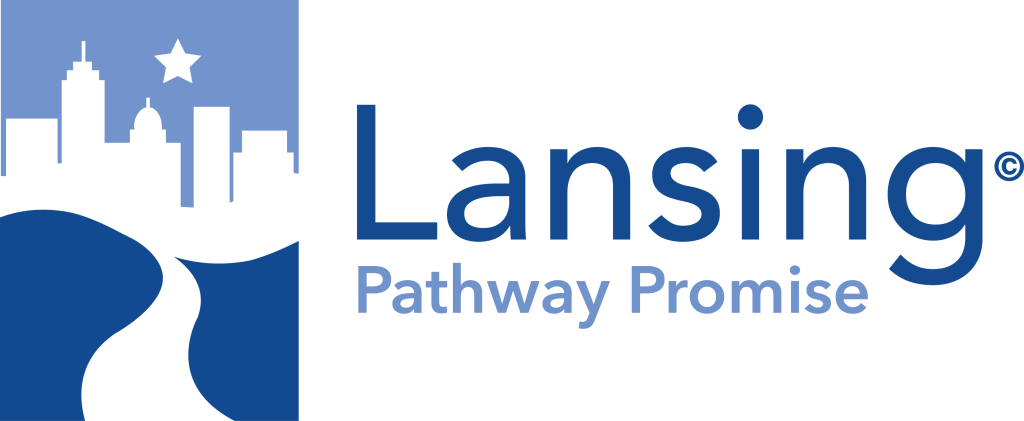 ---
---

​
The Lansing Pathway Promise is a way of providing real-world learning opportunities for our students that will give them a distinct edge for career and college readiness. Each pathway is designed to offer students relevant and engaging coursework that is in partnership with business and industry. These partnerships will provide internships, mentoring programs, and shadowing opportunities for our students as they learn more about their career and college path. Upon graduation, each student will be eligible for the PROMISE and/or HOPE Scholarship to Lansing Community College or Michigan State University. Students know what they're interested in learning for their future careers, the Lansing School District will provide the Pathway.
The Lansing Pathway Promise is a three-lane approach to the way we deliver college and career readiness programming, giving each and every student a path that best aligns with their educational and career interests.
The Lansing Pathway Promise will prepare every Lansing student to become career and college ready in order to be successful and responsible citizens of the 21st Century
The Lansing Pathway Promise focuses on distinct offerings such as, Visual and Performing Arts, New Tech High, International Baccalaureate, Science, Technology, Mathematics, Engineering, Skilled Trades, Manufacturing, and language immersion. All of Lansing's Schools are aligned within a Pathway so that students and their families can choose their path and follow their passion for learning.
We believe the Lansing Pathway Promise will help ensure that Lansing students stay engaged in our district schools, choosing a Pathway that connects their passion to their educational environment, as they think about and prepare for their future.
While each Pathway is distinct, students will also be engaged in a robust and comprehensive general education program focused on the same 21st Century learning outcomes.
There is no wrong Pathway – only success at the finish line for students that complete the Pathway Promise program. With the guarantee of a college scholarship at the end of the journey, students will have a unique advantage in the Lansing School District.
---

Download a PDF copy of the Lansing Pathway Promise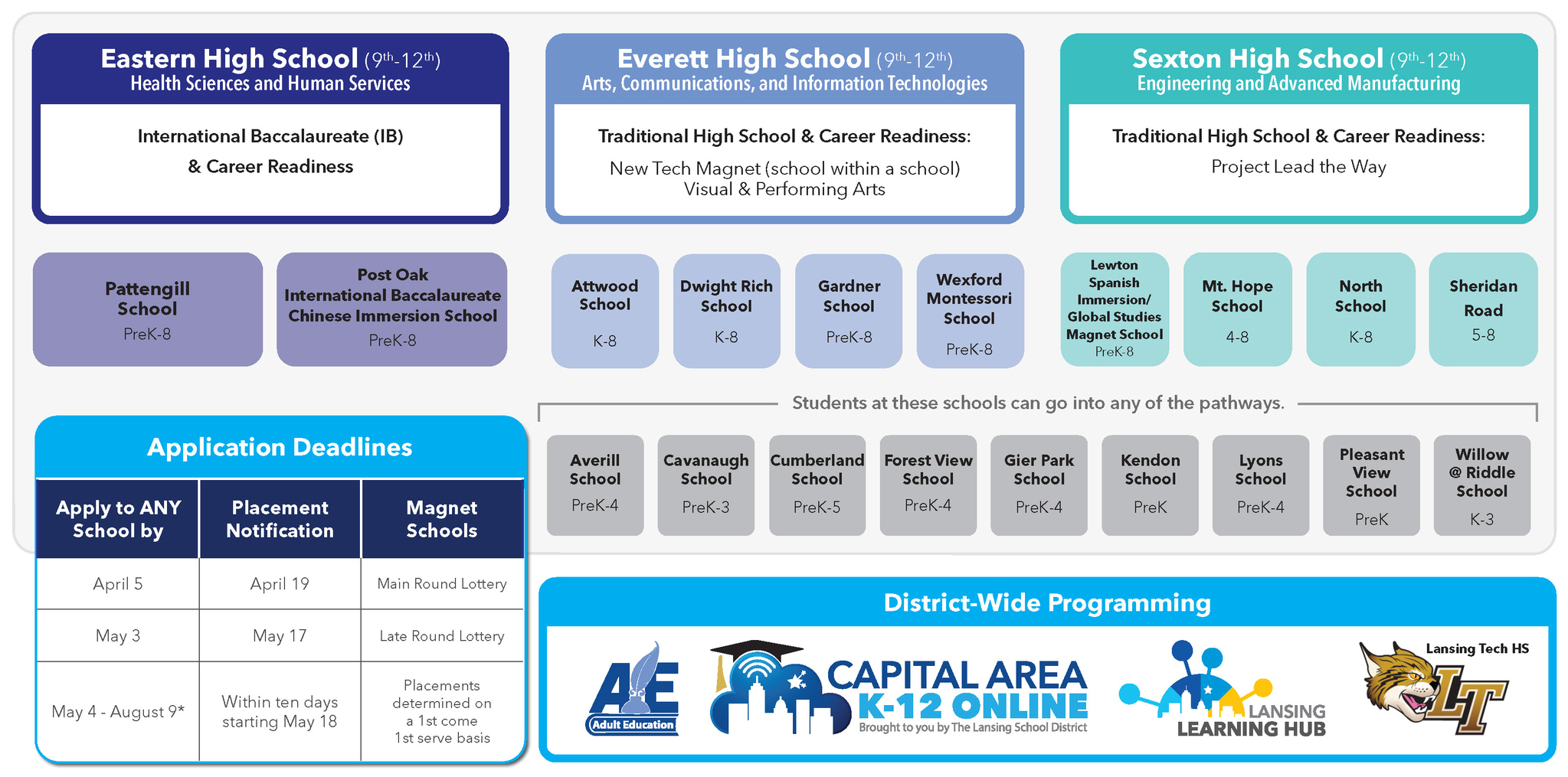 ---

Please download a PDF copy of the Cost Review here.