Pattengill Biotechnical Magnet School
Grades PreK-6
---
Spring Updates 2021

Lansing Pathway Promise Bond Updates - Spring 2021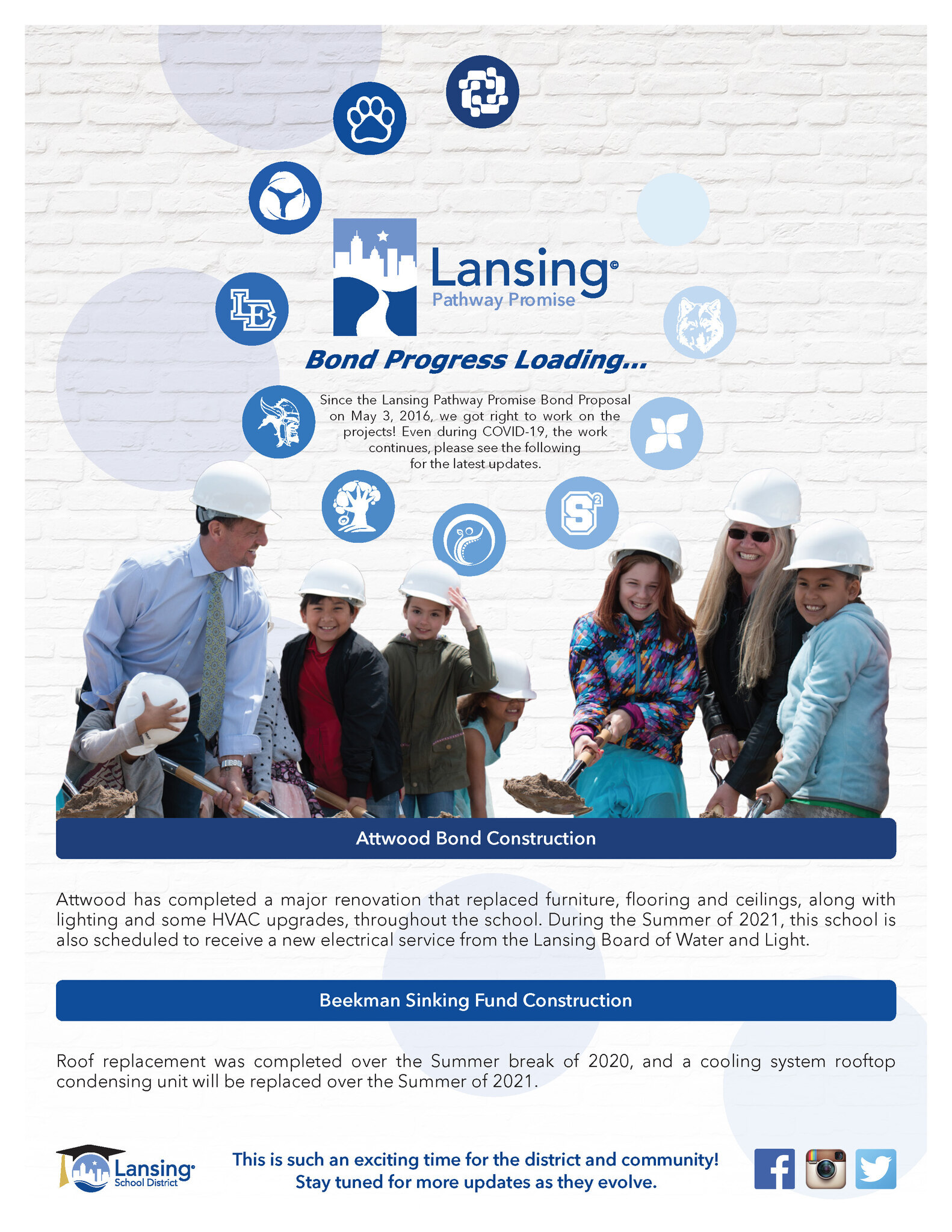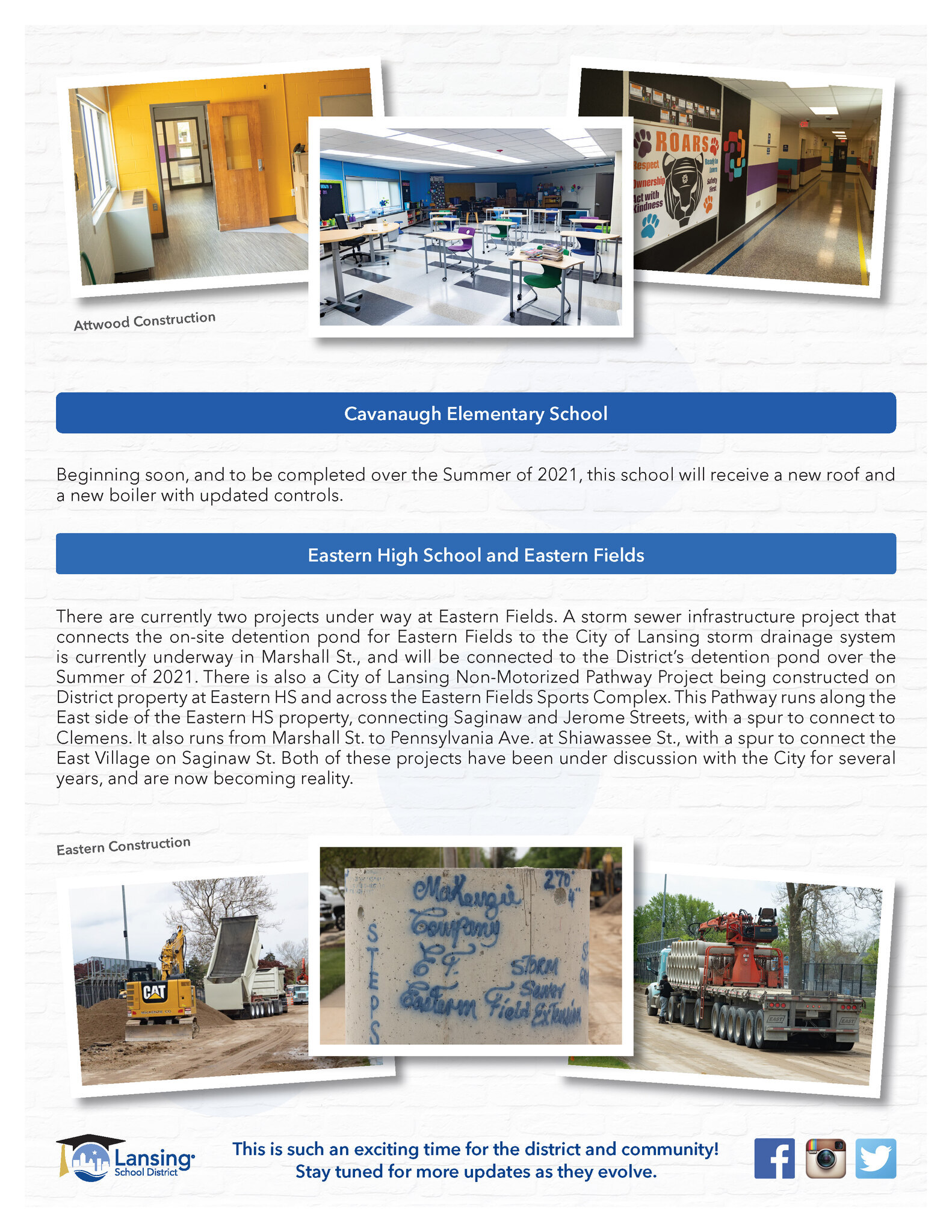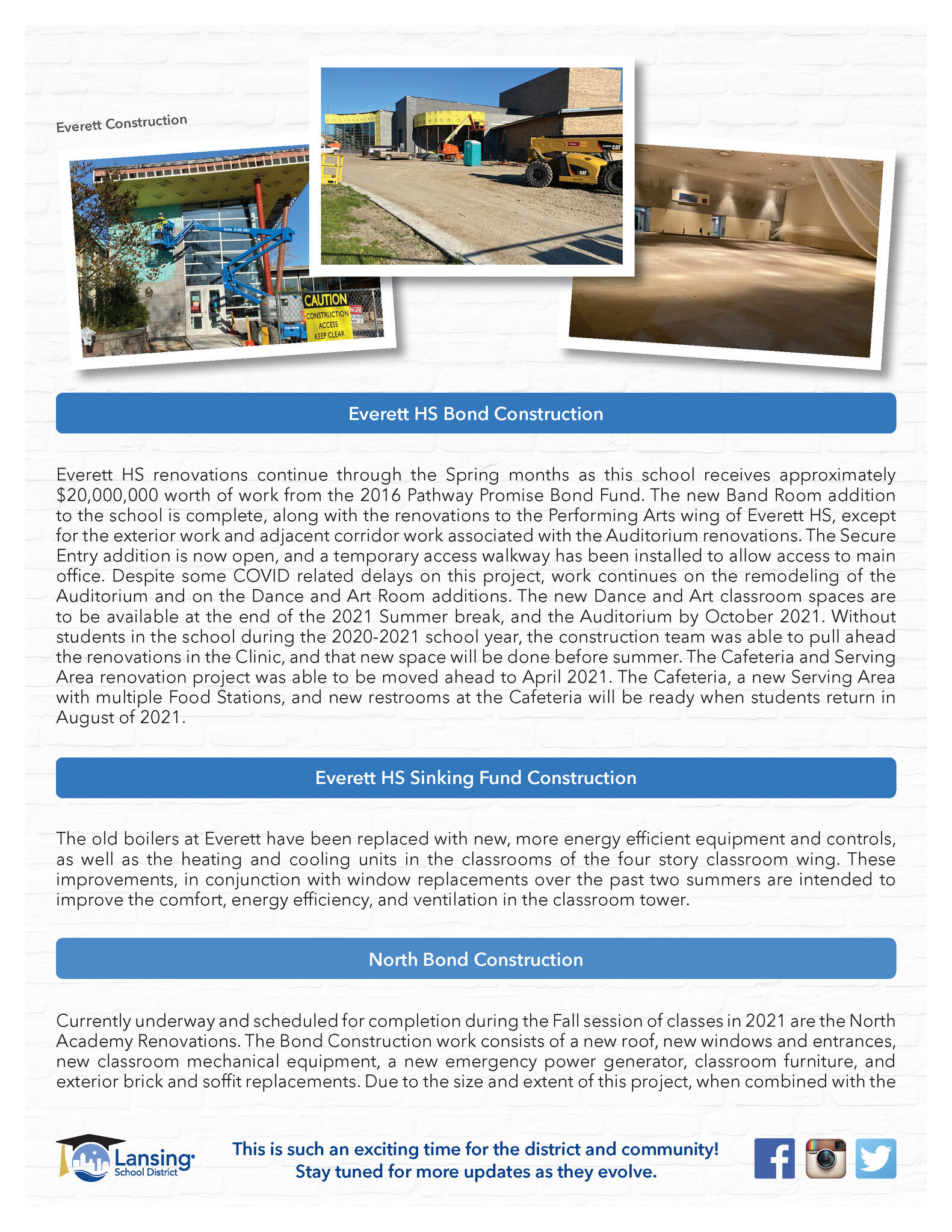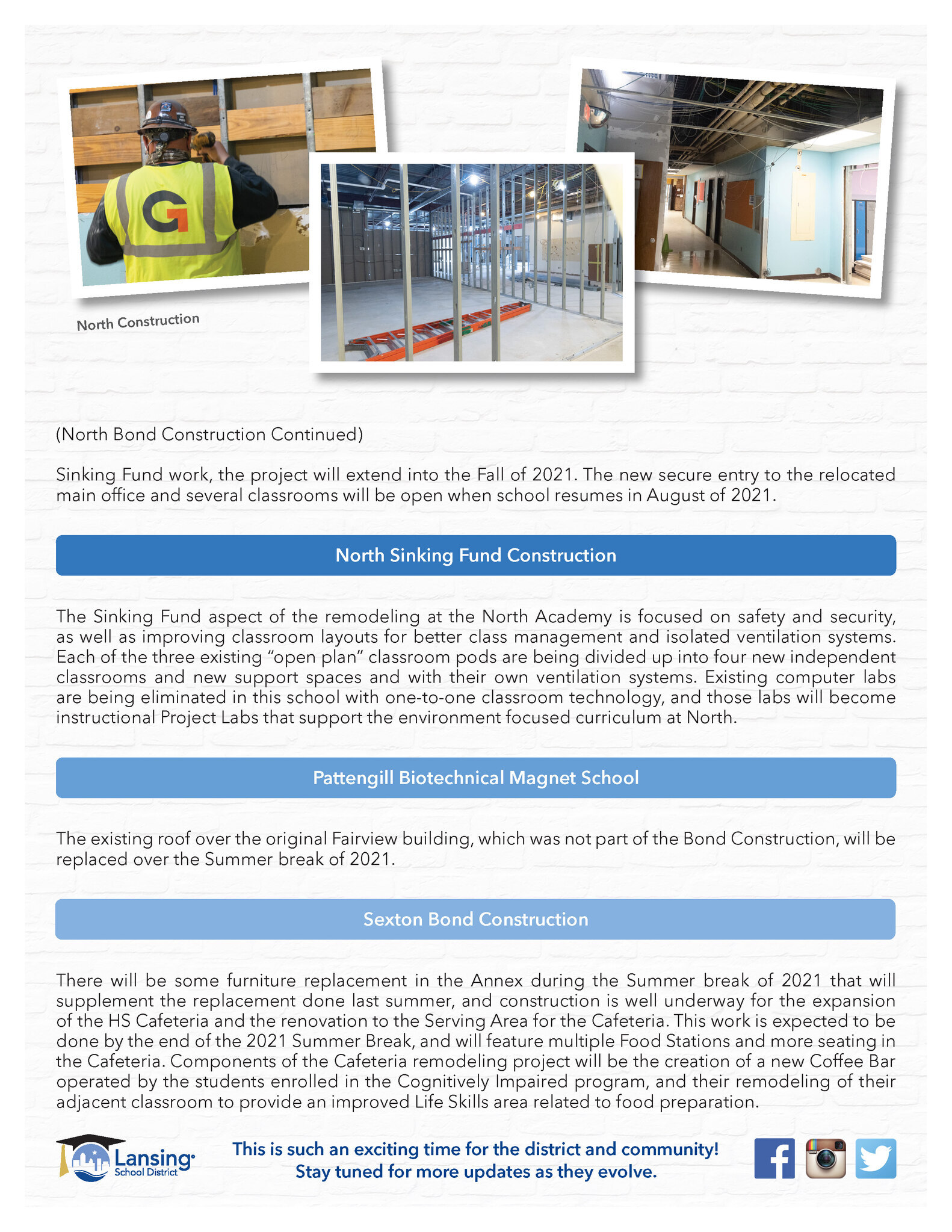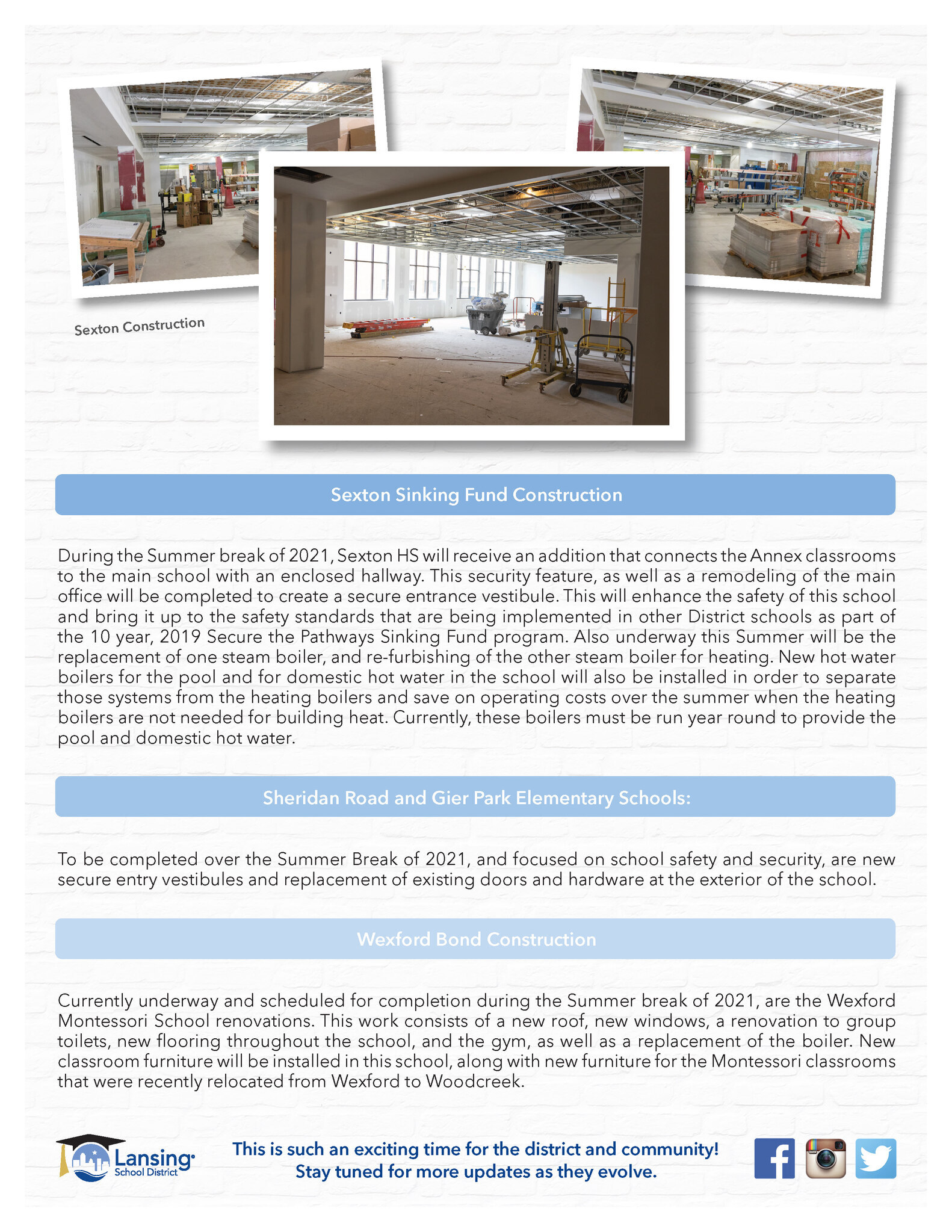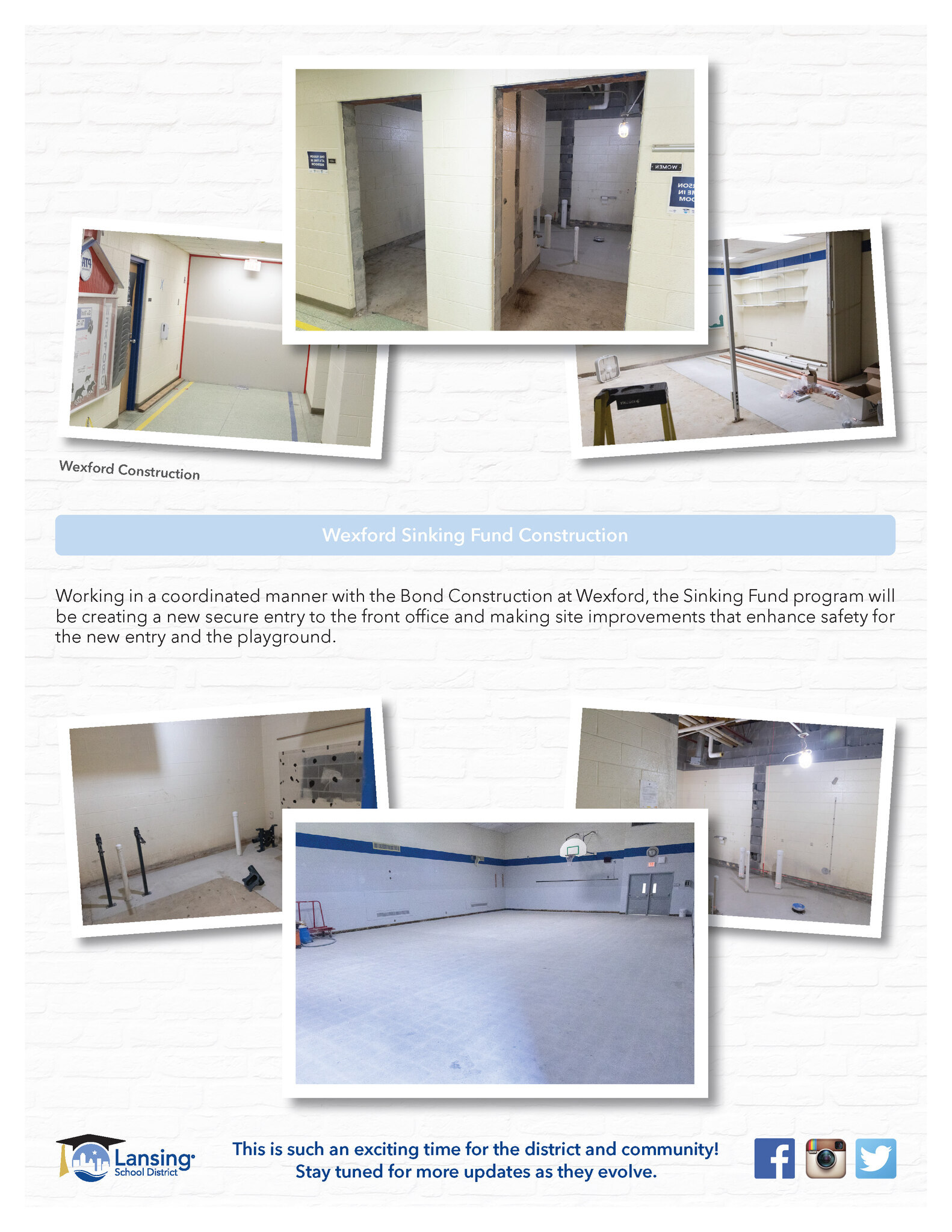 Fairview Construction Photos
---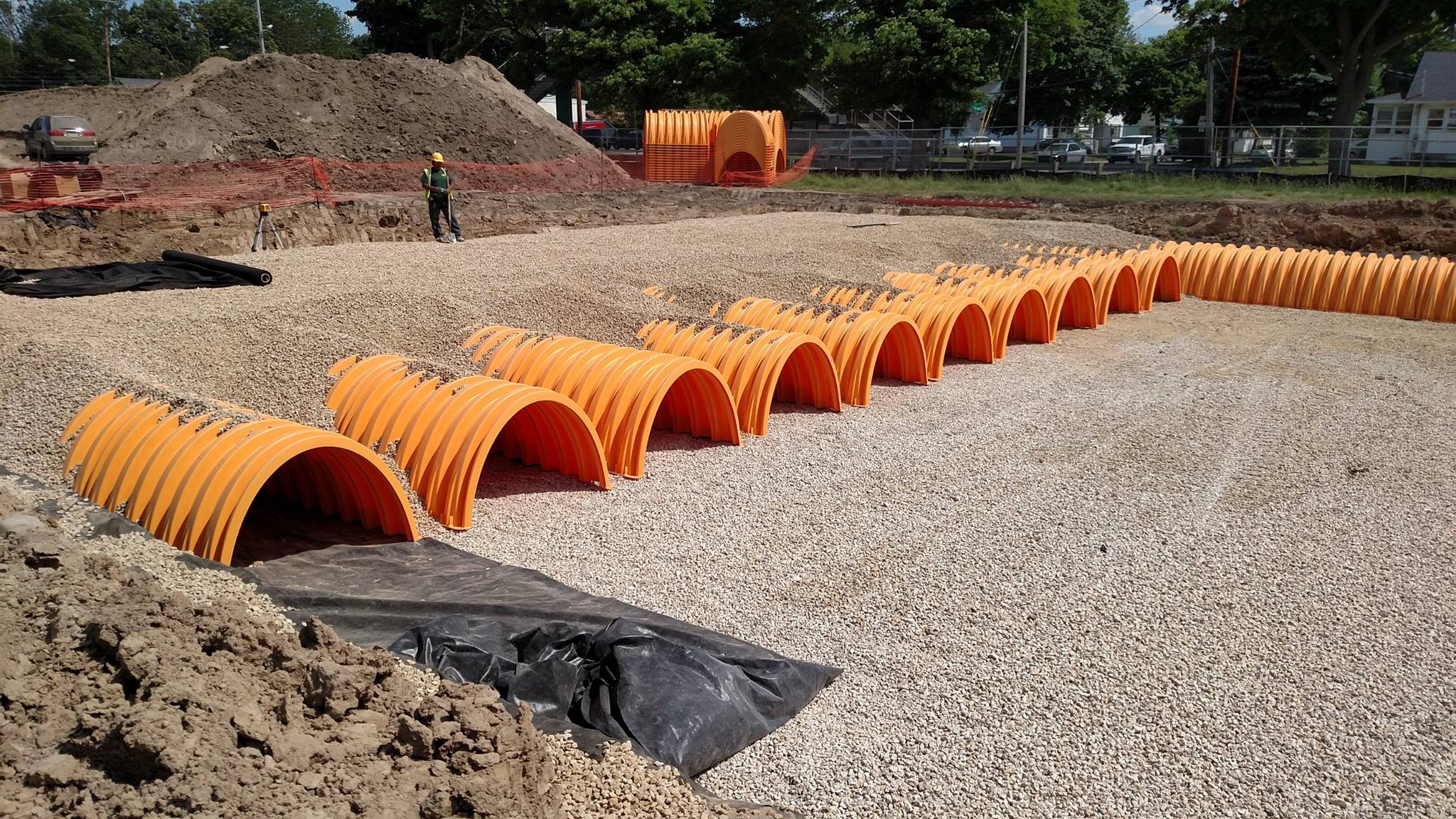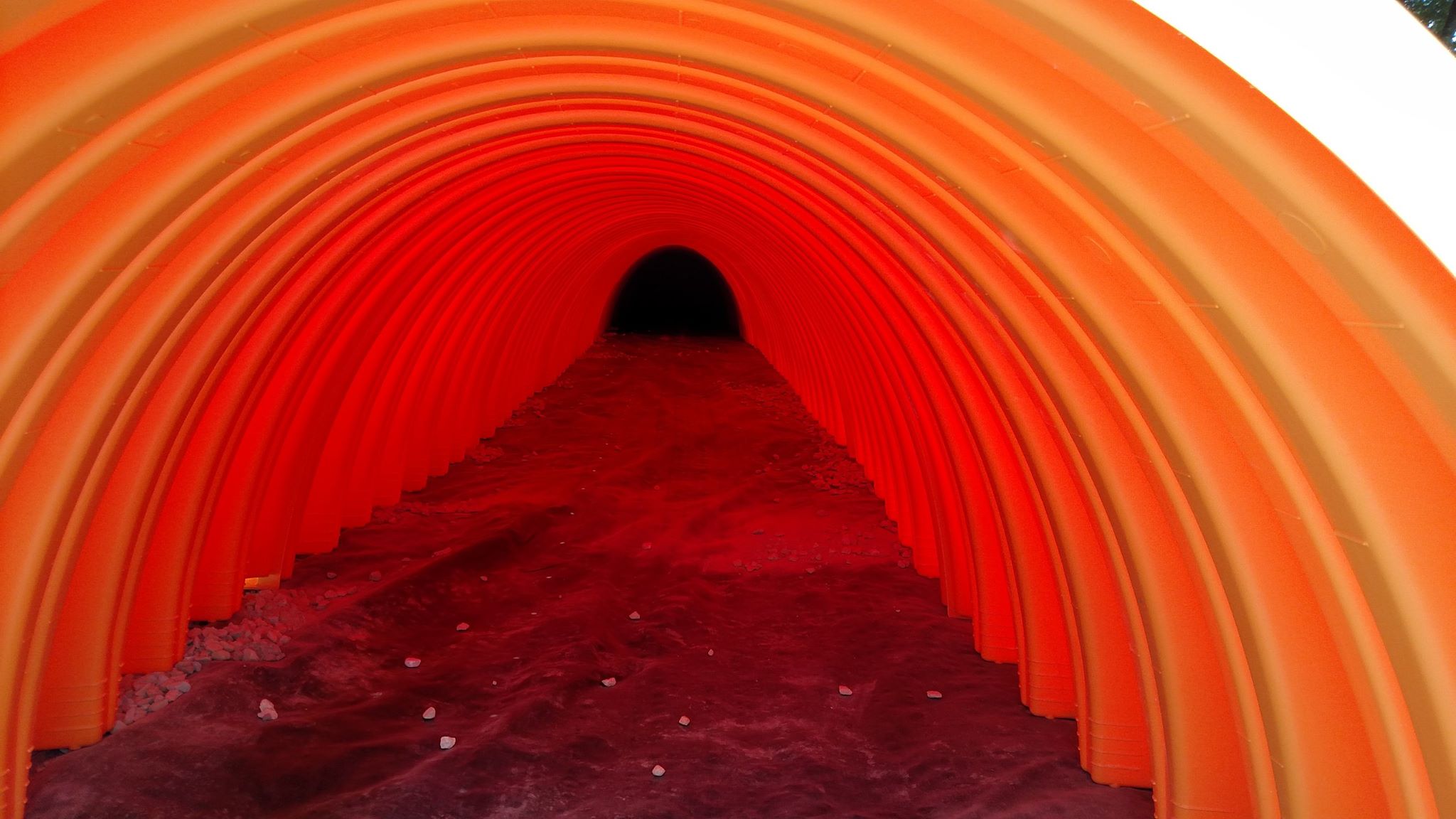 Photos from the of the underground storm water storage system being installed at Fairview as part of the Lansing Pathway Promise Bond construction
This storm water storage is in lieu of an open storm pond that are more common. The site drainage system, in combination with the underground storage system is designed to separate solids from storm water and allow the water to slowly infiltrate into the ground instead of discharging immediately into the municipal storm system and ultimately the Grand River.
This is an environmentally sustainable way to handle storm water because it reduces discharge of pollutants that collect on the pavement surfaces and it limits the rate of discharge from the site, which helps to control flooding in heavy rain events.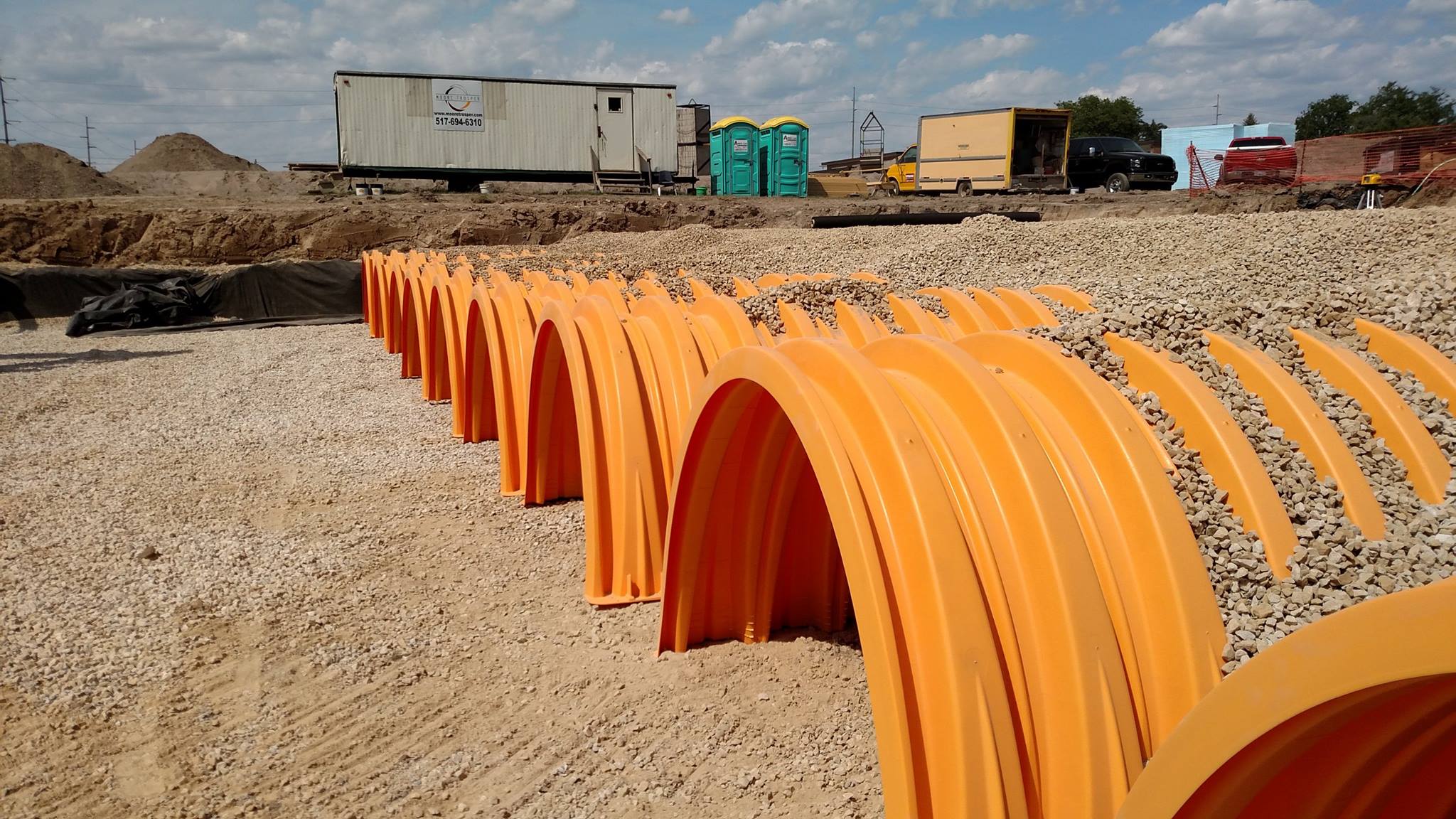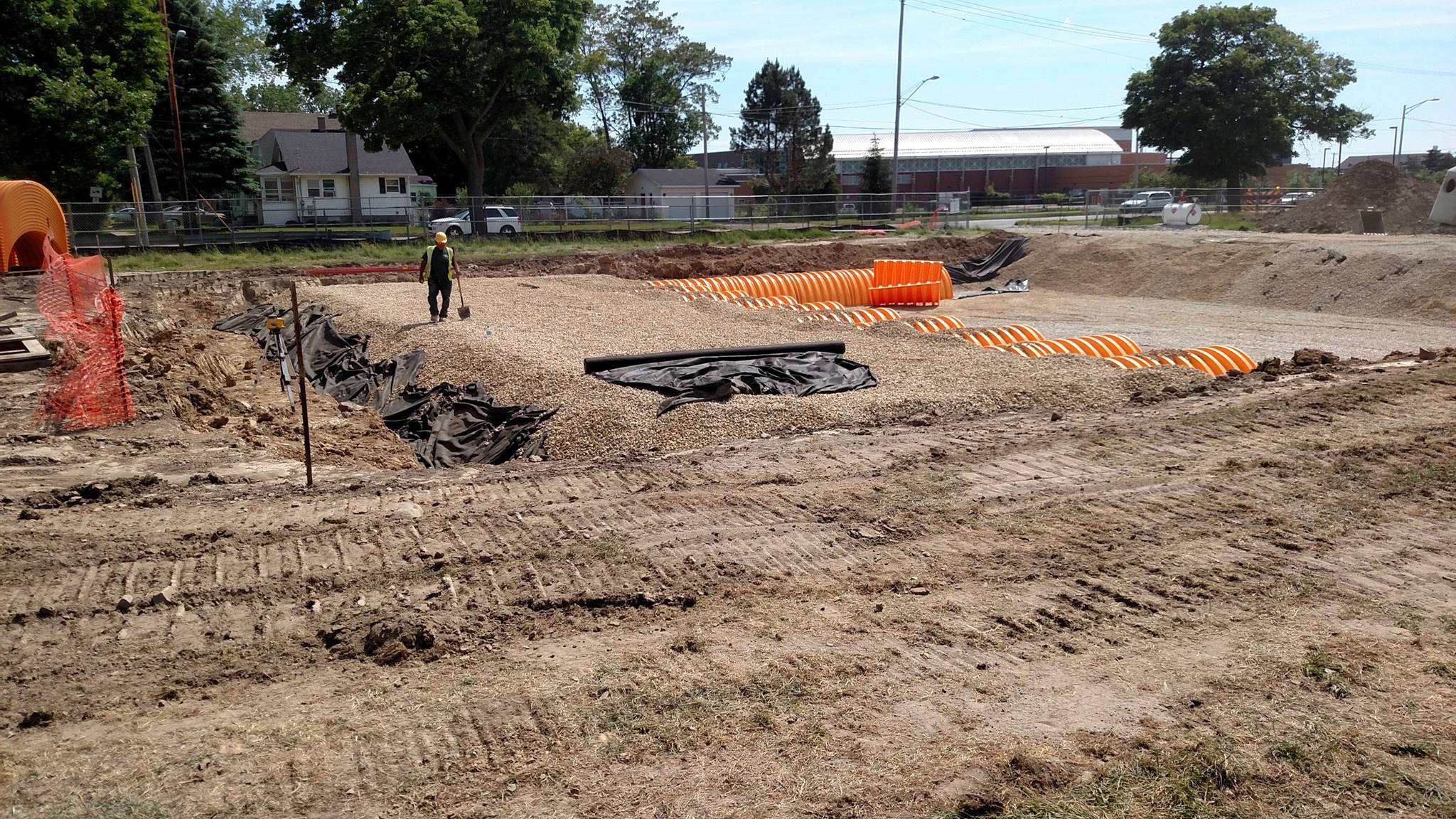 Updated June 8, 2017
---
The next phase of construction at Fairview Elementary will begin soon.
Following a ground breaking ceremony on May 3, 2017 the construction equipment will return again to work on site. Concrete foundations for the southern portion of the additions and new storm sewers will go into the ground first. Concrete floors, masonry walls, and structural steel with follow as the skeleton of the addition takes shape over the spring and summer months.
After the last day of school on June 9, 2017 renovations to parts of the existing building will start. The exterior facade will be replaced to incorporate new windows. Piping and electrical improvements will occur inside of the building also during the 2017 summer break. The interior functional layout of the building won't change during the first summer so children returning for class for fall 2017 classes won't have any problems navigating the school.
Construction will continue during the 2017-2018 school year on each of the new additions. The roof will be on and all window and door openings will be closed before the cold winter months set in. During the 2017-18 winter work will begin on interior installations in the additions to include the new gym, classrooms, kitchen, toilet rooms, and project labs. When school lets out in early June 2018 more work will occur in the existing portion of the building and connections to the new additions happen.
The remaining areas of exterior facade replacement will be replaced with new windows and modifications to the old entrance way. Some of the interior walls will be reconfigured to accommodate the new building layout with a new learning commons room and project labs in addition to the existing classrooms. Changes to the administrative offices will also be completed during the 2018 summer. On the outside of the building in the summer of 2018 there will be installation of new playground equipment, completion the parking lot replacement and finishing the new bus drop-off lane with additional parking spaces. For students arriving for the first day of school in the fall of 2018 it will feel like a completely new school.
Updated March 29, 2017
---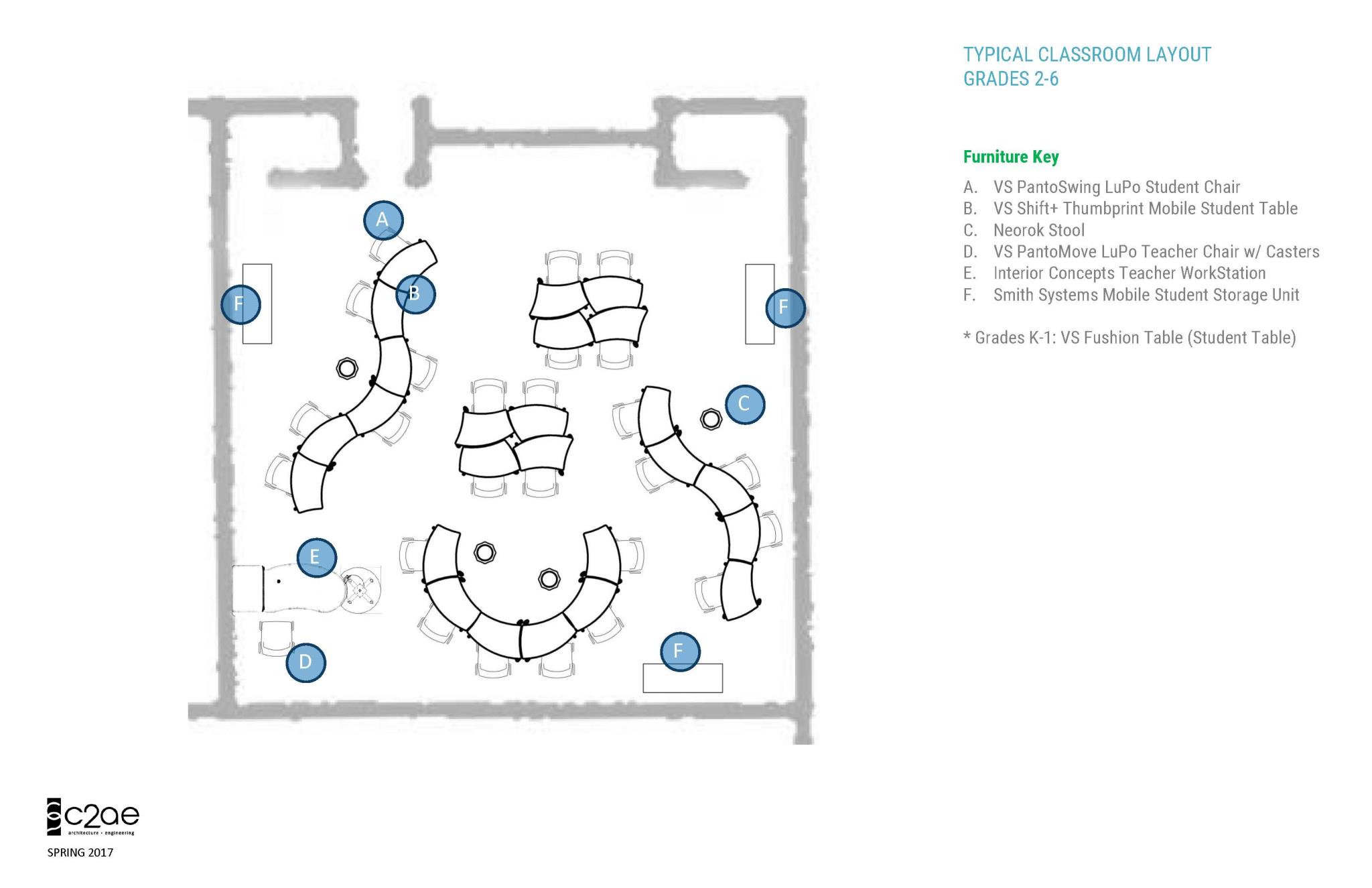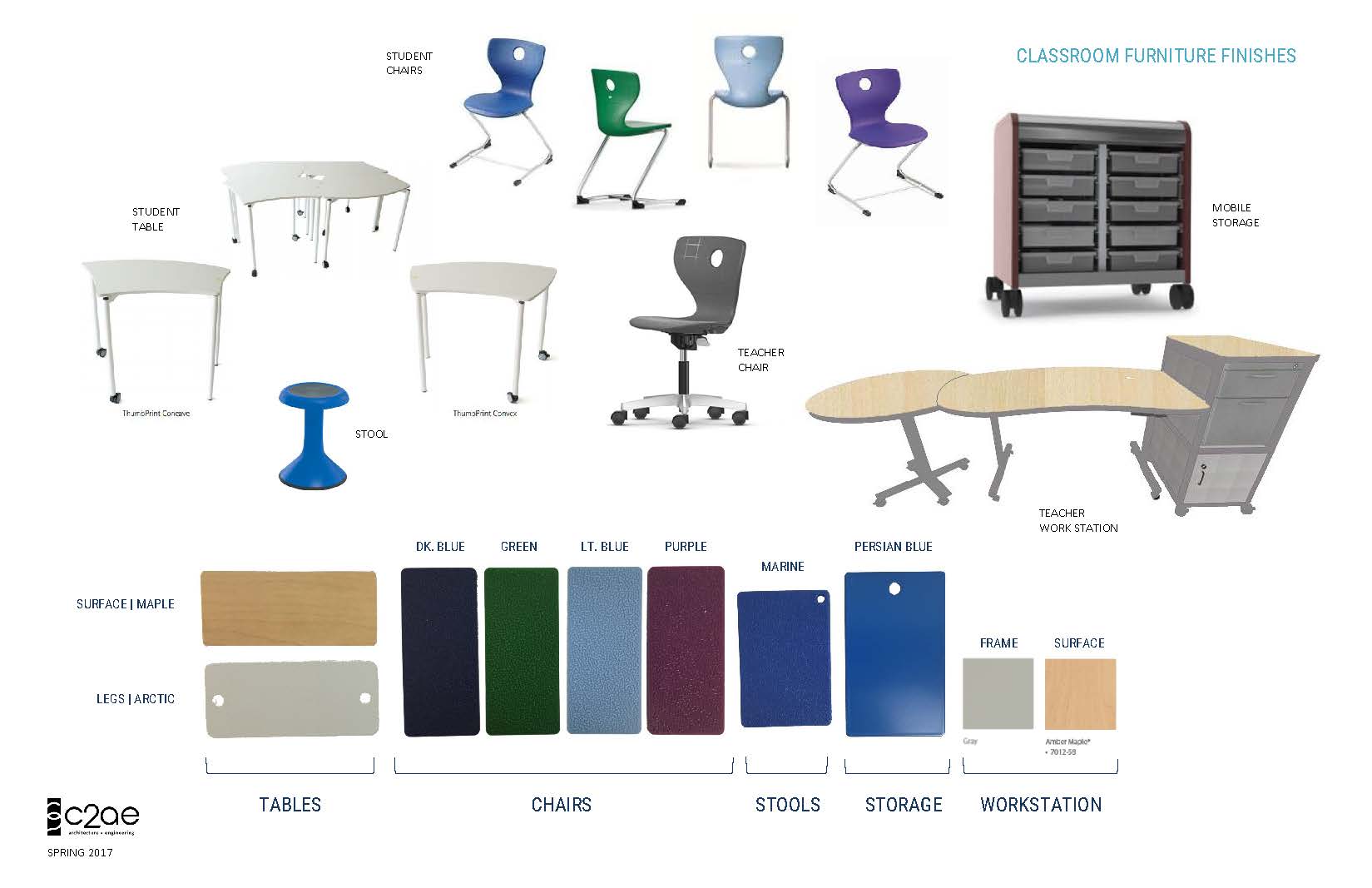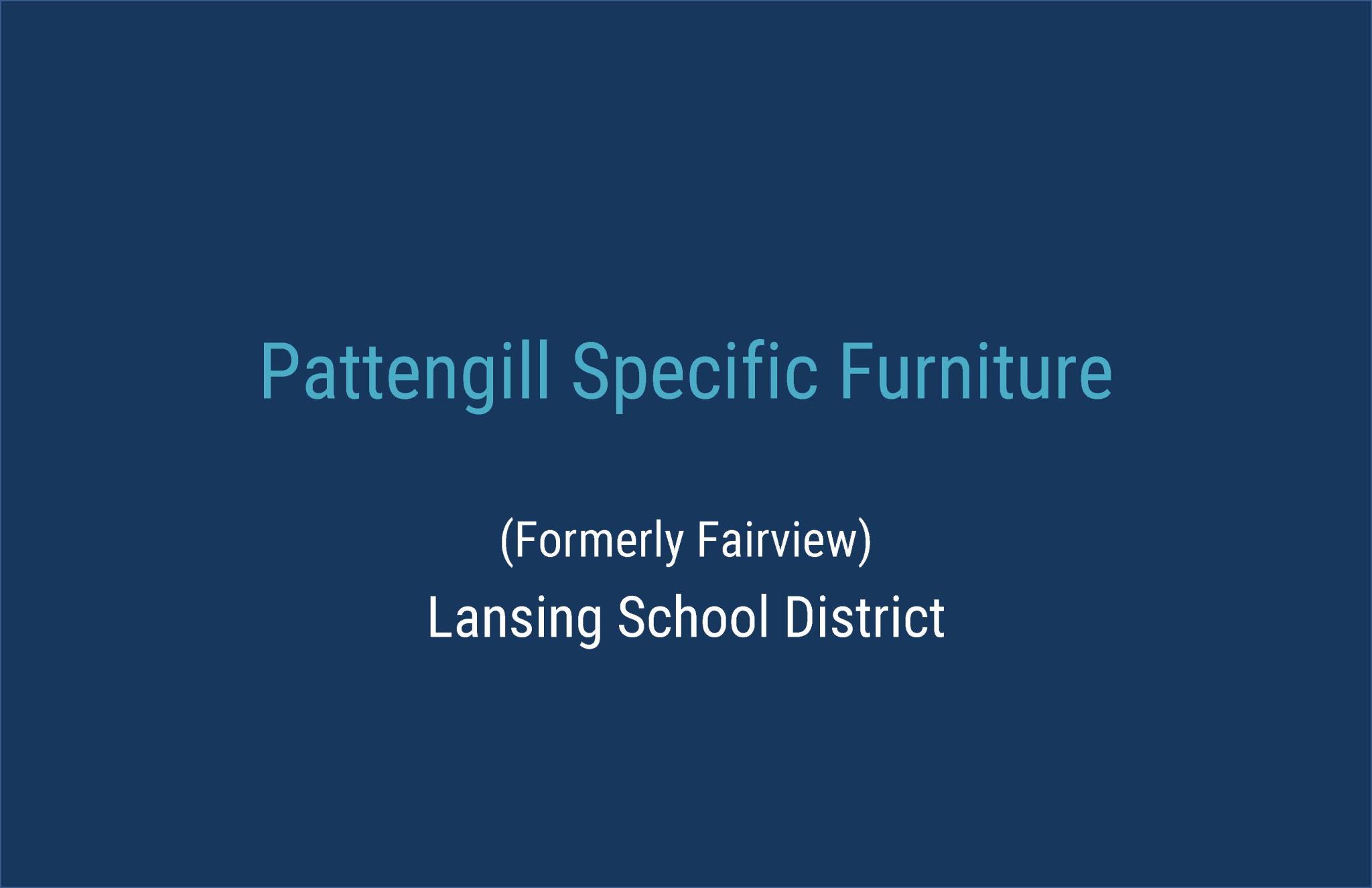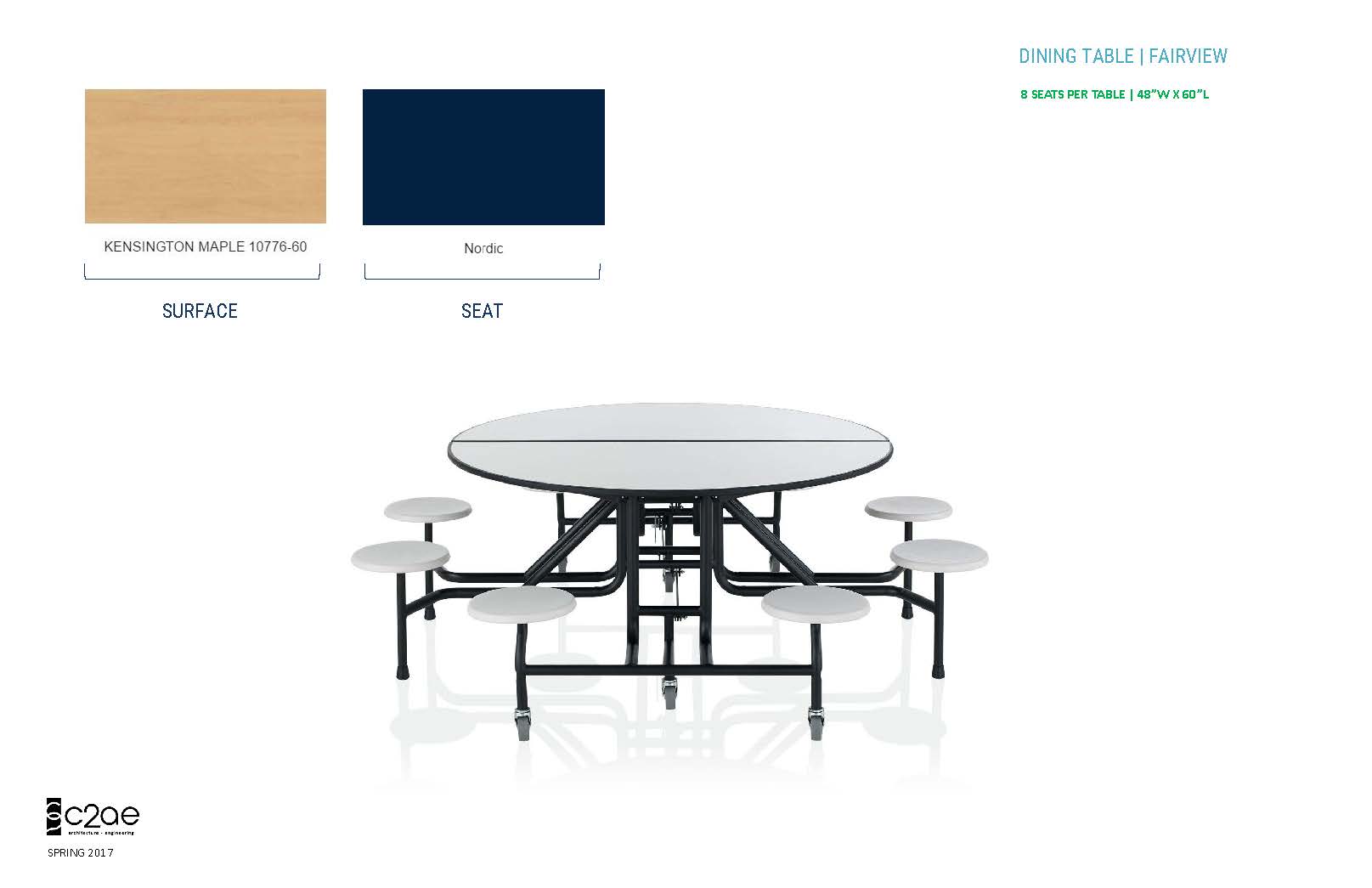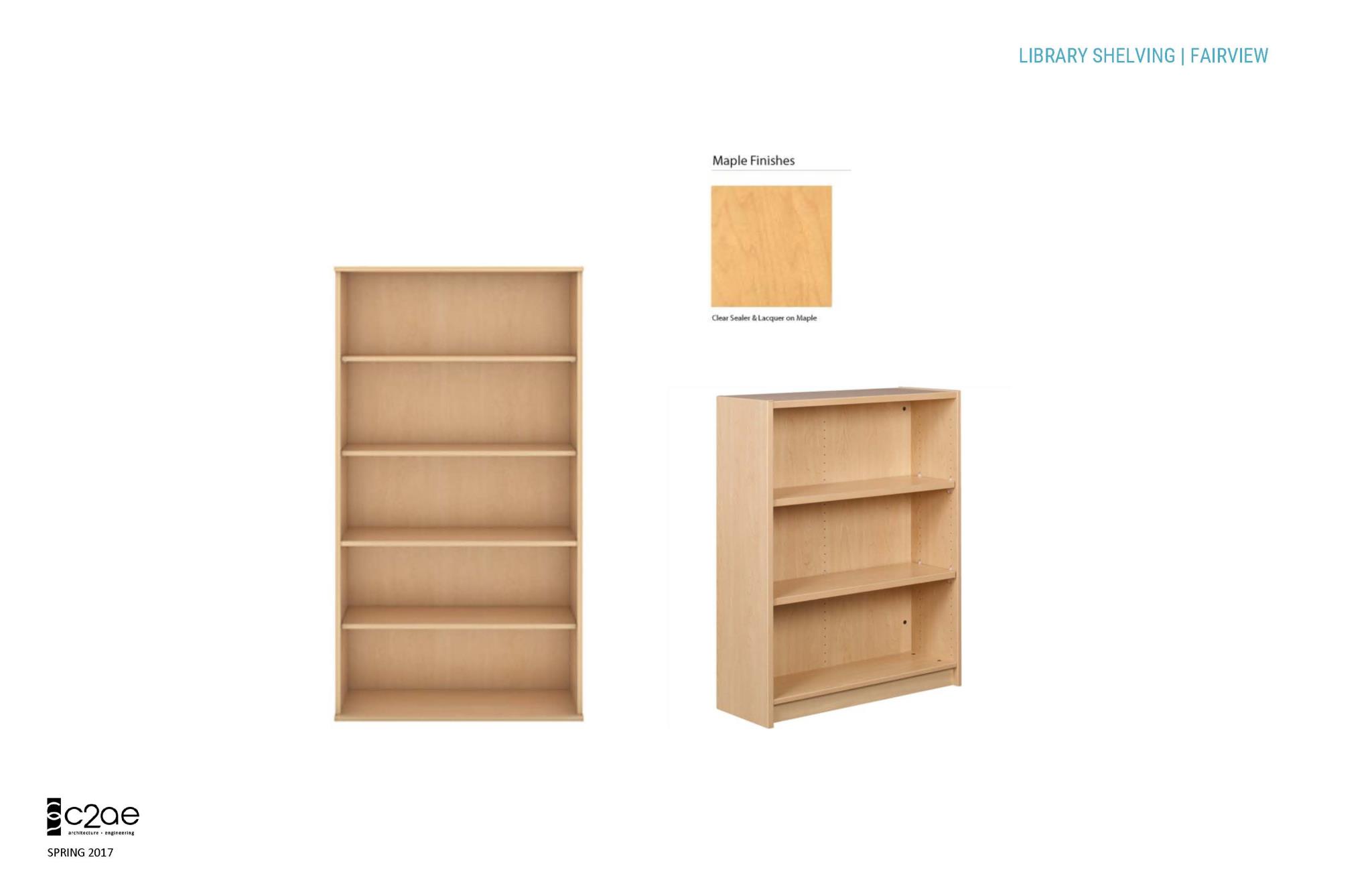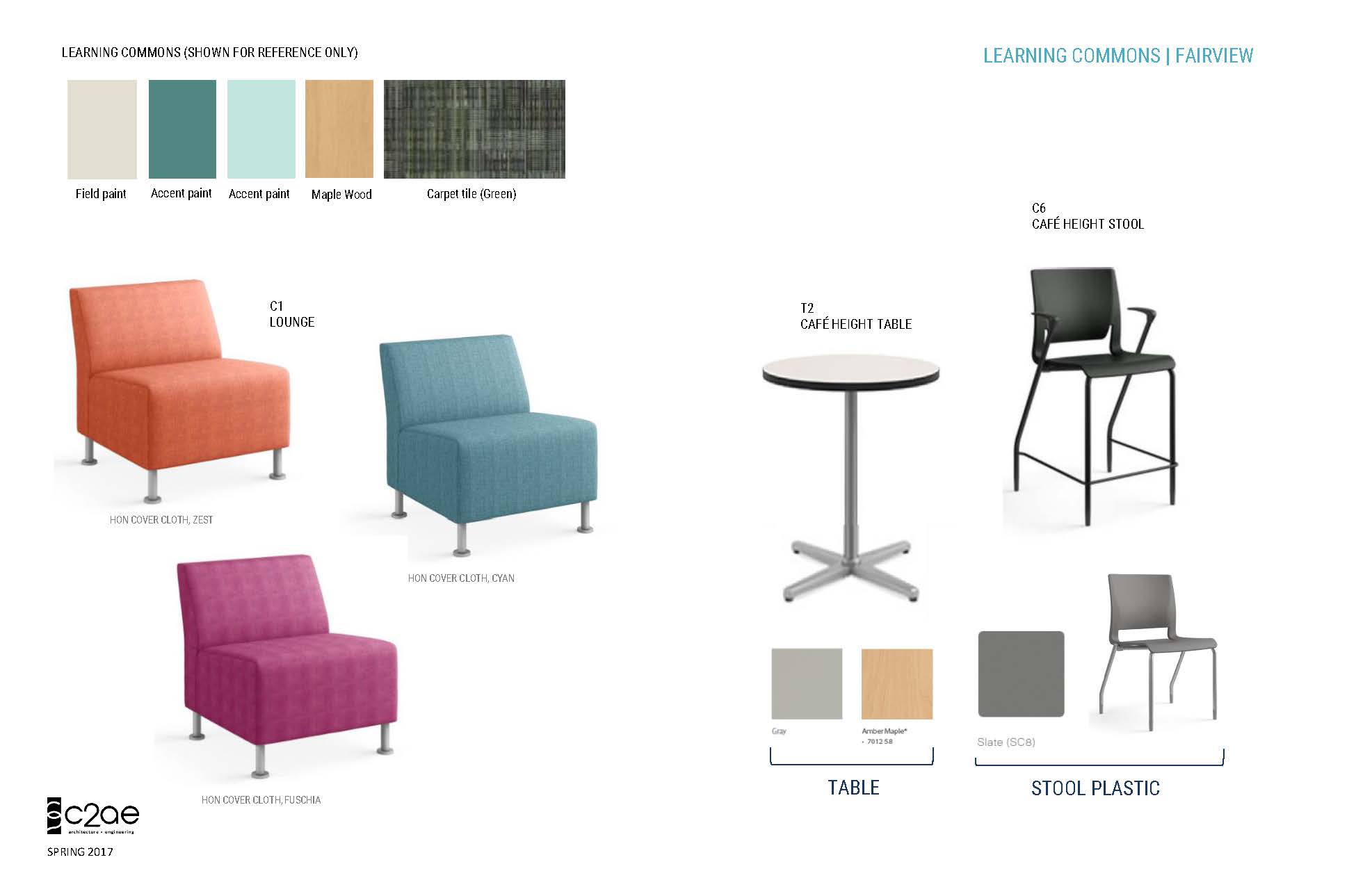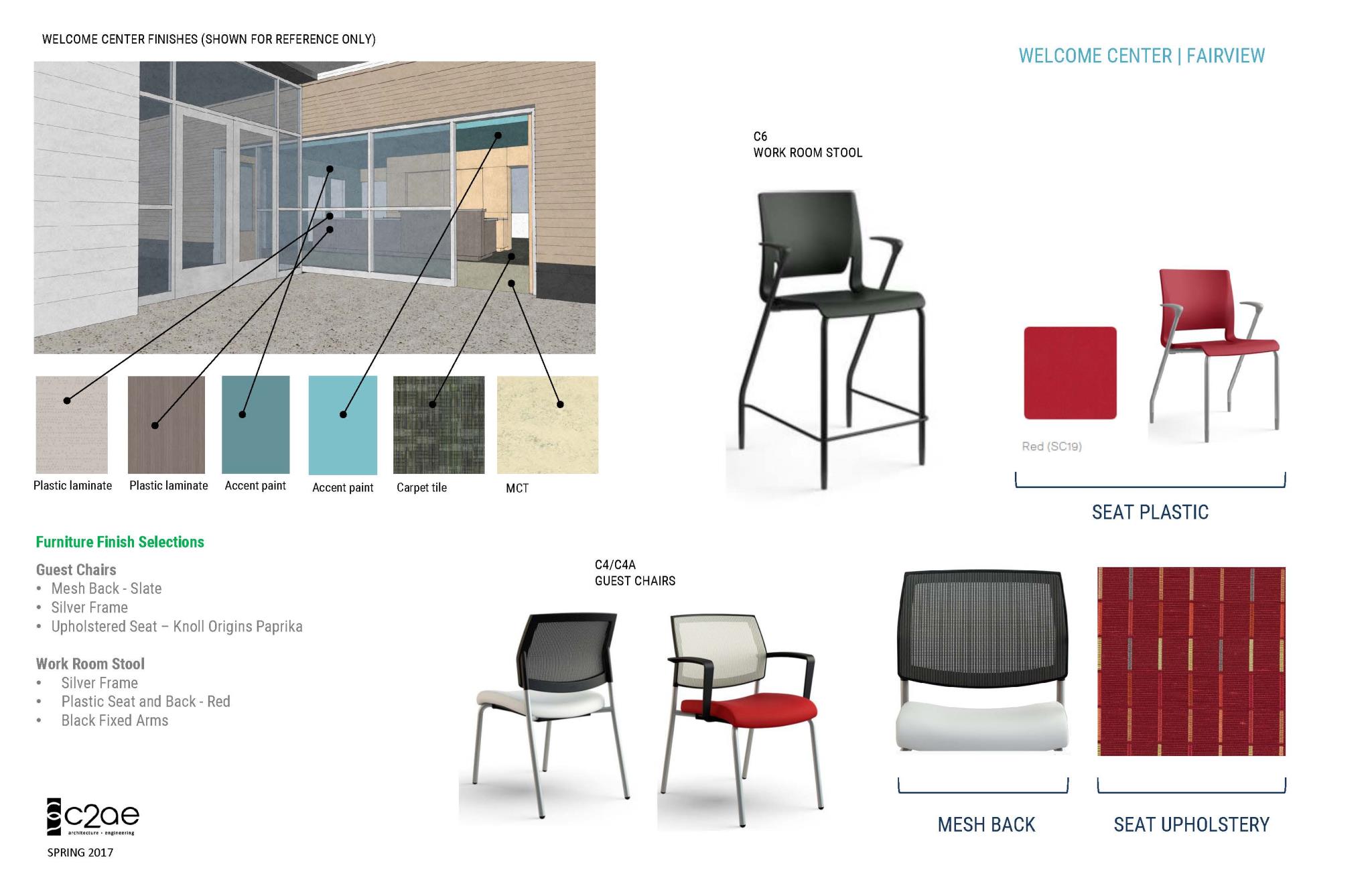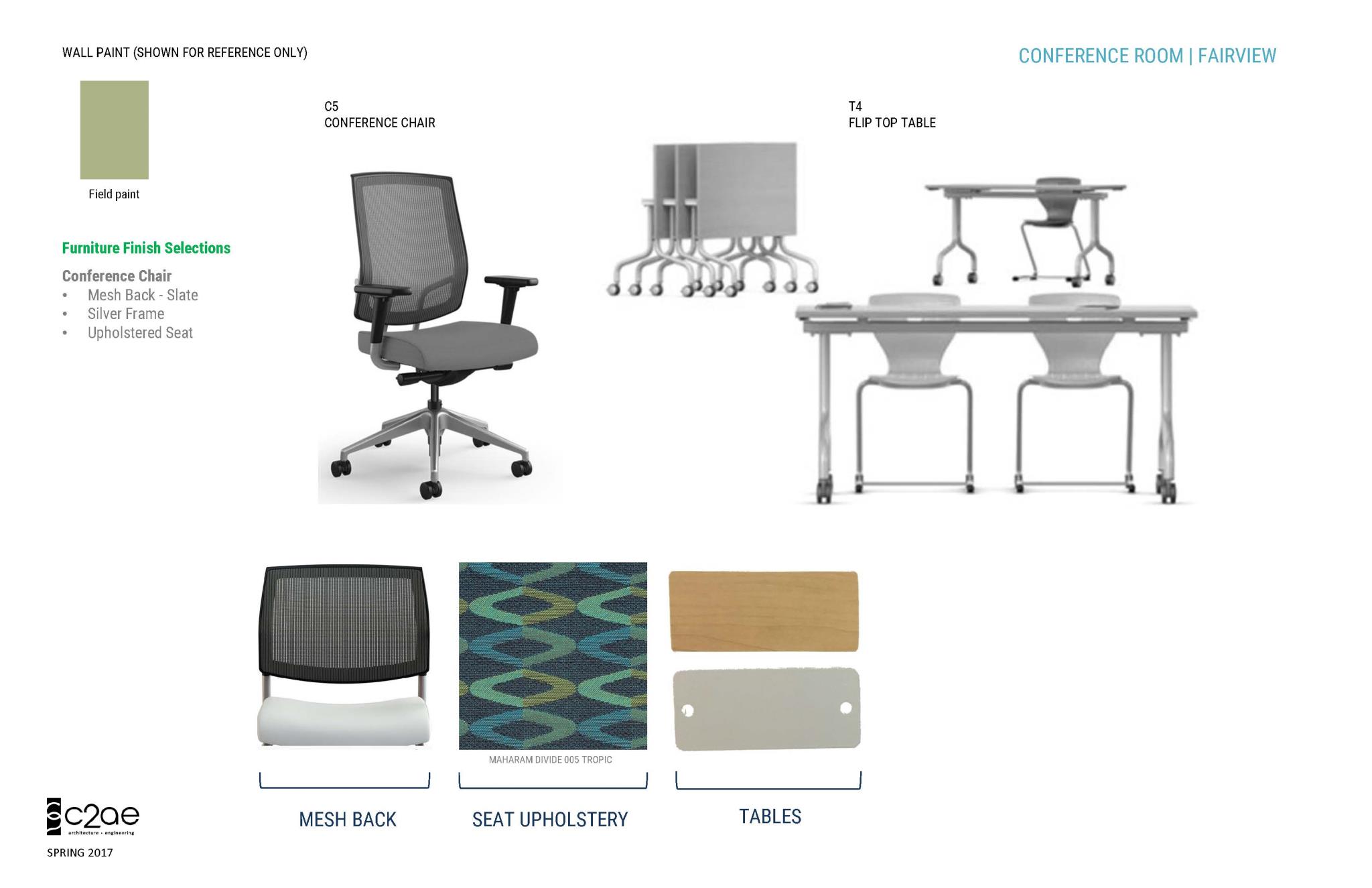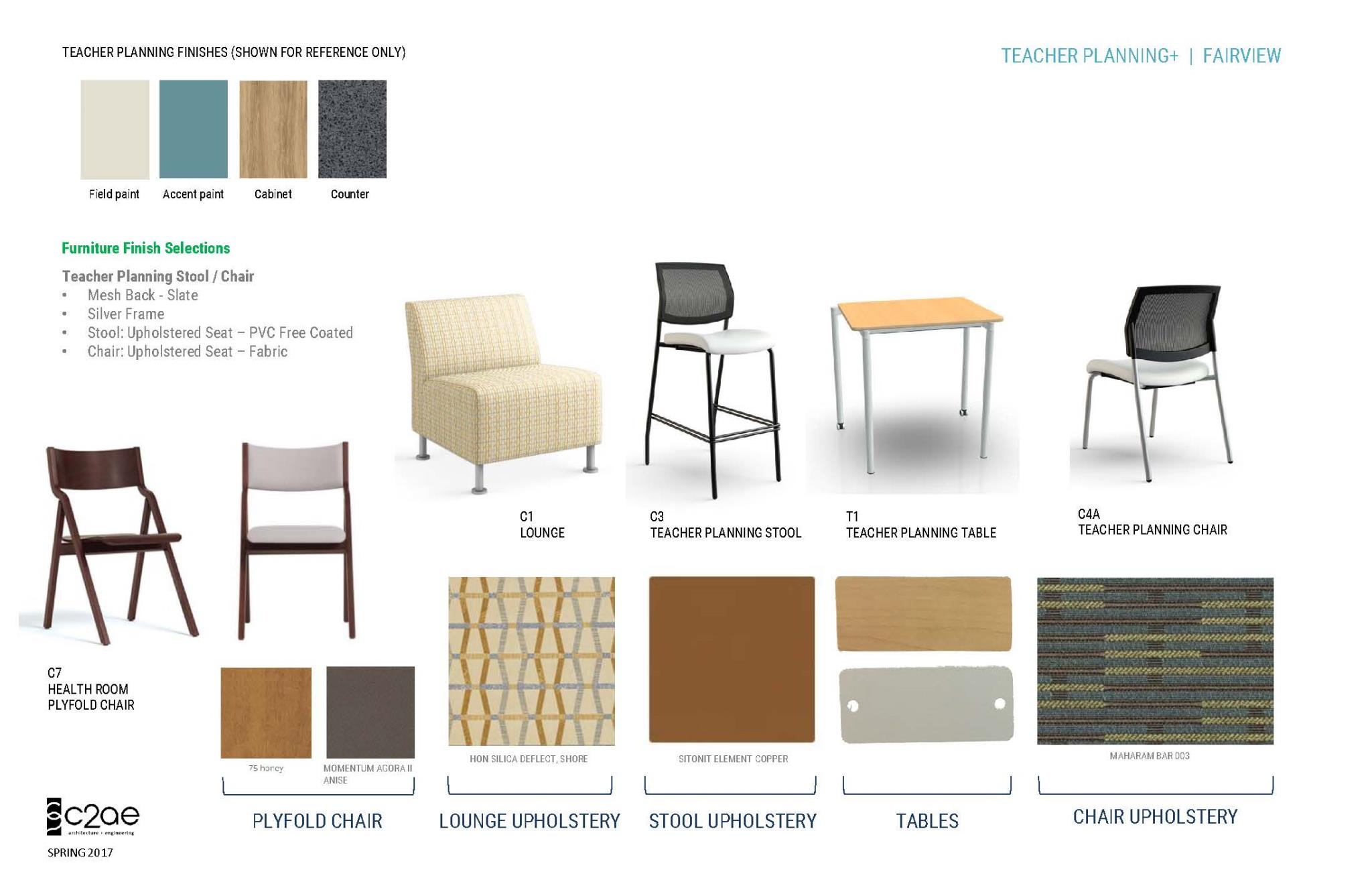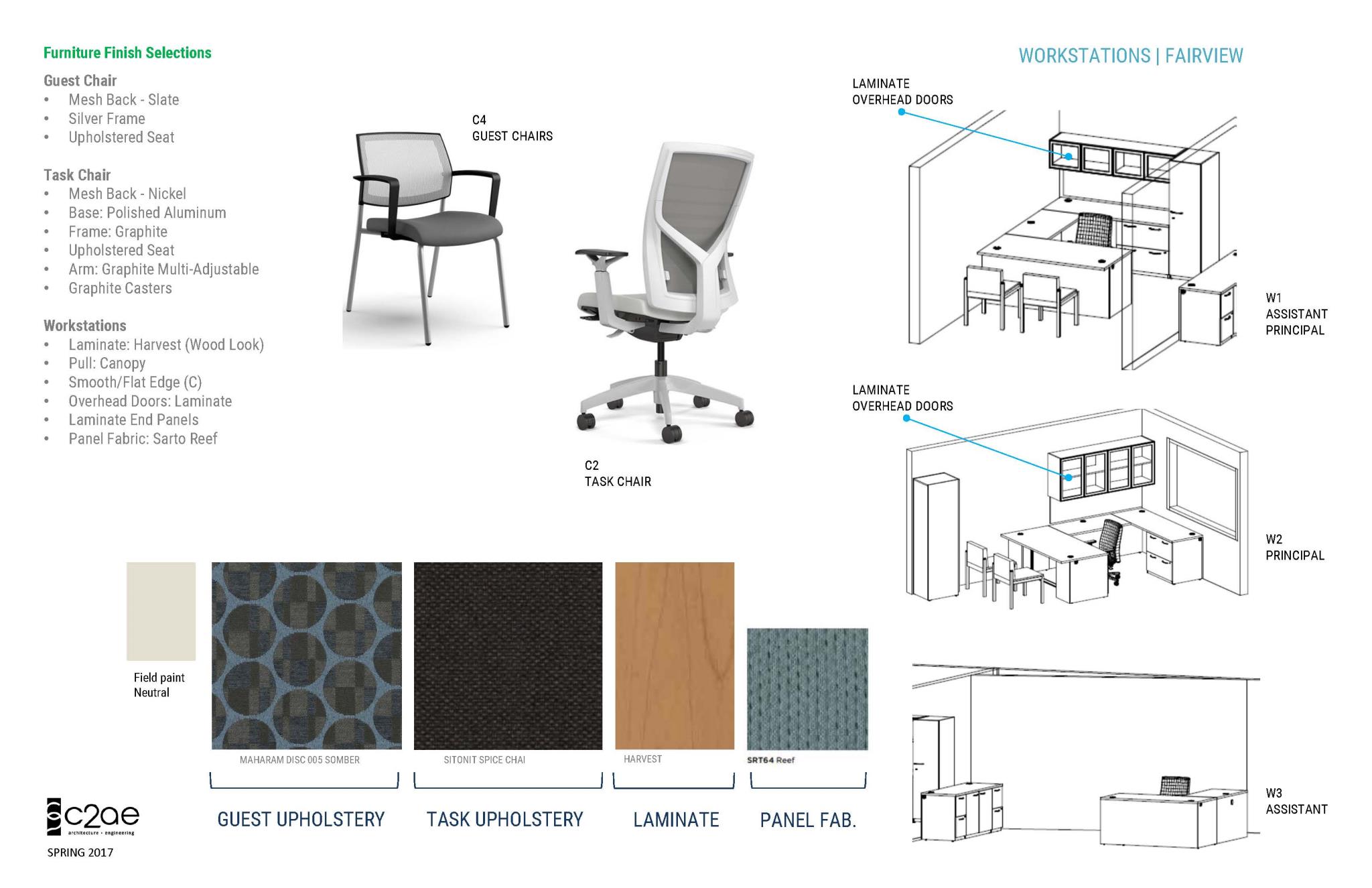 New Pattengill Construction - September 2, 2016