Welcome To
Sheridan Road STEM Magnet School
Grades 4-7
Sheridan Road STEM

16900 N. Cedar Street

Lansing

,
MI
48906

Phone:
(517) 755-1630

Fax:
(517) 755-1639

Sheridan Road STEM prepares and inspires students to meet the challenges of a global society. Students enjoy a hands-on, minds-on approach to learning with a focus on Science, Technology, Engineering and Math.

Students are engaged and challenged daily in a technology rich learning environment that emphasizes project based learning, creative problem solving and collaboration.
STEM helps students understand how the academic principles of science, technology, engineering and mathematics impact their world and prepares them for the workforce of tomorrow.
What makes Sheridan Road special?
One to one technology access makes computers and iPads available to students throughout the school day.
STEM learning labs make technology and equipment available for hands-on learning experiences which deepen student understanding.
Engaging and innovative learning experiences happen both in-school and in the field to broaden student involvement.
Using the Engineering Design Process to take on robotic and engineering challenges helps students connect their education to real world experiences.
School Hours
2022-23 School Year
7:40 a.m. - 2:35 p.m.
Half day 7:40 a.m. - 10:30 a.m.
Half Day & Last Day of School - All Grades

Calendar:

Sheridan Road School Calendar
Annual Education Report Cover Letter (AERCL)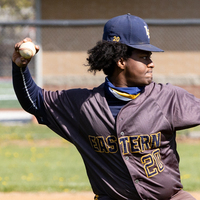 11,500 Enrollment by 2025
85% Graduation Rate by 2025
Title IX - Sex Discrimination/Gender Equity/Sexual Harassment
What is Title IX?
Title IX prohibits discrimination on the basis of sex in any District program, service or activity including, but not limited to: educational programs or activities, e.g., extracurricular activities, student services, academic counseling, discipline, classroom assignment, grading, athletics, transportation, etc.
Unlawful Discriminatory Practices Under Title IX
Sexual Harassment (unwelcome sexual advances, requests for sexual favors and other verbal or physical conduct of a sexual nature)
Sexual Misconduct/Violence (rape, sexual assault, sexual battery, sexual exploitation and other forms of non-consensual sexual activity)
Stalking (repeatedly following, harassing, threatening or intimidating including by telephone, mail, electronic communication or social media)
Retaliation (adverse academic or other actions against anyone reporting or participating in an investigation of Title IX allegations)

Sexual Misconduct Policy


September 30, 2020 - Clark Hill Power Point Presentation


Title IX Grievance Procedures


Investigation Procedures A to Z - November 2, 2020
---
Reporting Prohibited Behavior
Members of the school district community who believe that a Title IX violation may have occurred, should discuss their concerns and/or file a complaint with the District's Title IX coordinator:
---

Help Hotline Phone Numbers
---
Title IX concerns can also be mailed to:
Lansing School District
519 West Kalamazoo
Lansing, MI 48933