School Groups
Day or Overnight Visits
---
The Ebersole Center is a four-seasons, barrier-free residential environmental education center and youth camp located in Wayland, Michigan. The Ebersole Center campus is 158 acres of undisturbed natural beauty and exceptional biodiversity. We offer safe and secure accommodations and amenities for school groups year-round. Schedule your trip today by completing our Onsite Visit Request.
Distance Learning Sessions
---
As an alternative to an onsite visit, we offer a series of live web-based interactive experiences. We will deliver all of the content and provide any of the supporting documents and/or materials needed for each session. We can connect with the whole class, while they are in a classroom, or we can connect with individual students on their own devices in a classroom (or even while at home). Schedule your program today by completing our Distance Learning Request.
Outreach Programs
---
As an alternative to an onsite visit, our team is also able to provide programming right at your school. These programs would be planned and facilitated our Naturalists and all materials, etc. would be provided. At this point, we are limiting outreach programs to students that would not otherwise have an opportunity to visit the Ebersole Center. Schedule your program today by completing our Outreach Program Request.
Online Resource Library
---
In addition, to the above options we have also created a digital resource library of photos, videos, and tours of the center that teachers and students can access in order to use however they see fit. Some of these videos will be whole sessions (or lessons) along with supporting documents, others (most) will be much shorter, teasers and supporting artifacts that can be drawn upon as needed. Ebersole Online is a wonderful place to access digital teaching materials relevant to environmental education.
Professional Development and Consultation
---
Another type of support that we are able to offer is professional development related to utilizing the outdoors as a learning space, and providing technical support related to the development of useful outdoor learning spaces (i.e., outdoor classrooms, butterfly gardens, rain gardens, composting areas, worm gardens, etc.). Schedule a professional development or consultation session via our Professional Development Request.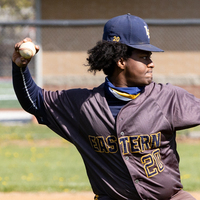 11,500 Enrollment by 2025
85% Graduation Rate by 2025