Equine Center for Learning
The Lansing School District Equine Center for Learning has offered unique opportunities to Lansing learners for many years. Our herd — which consists of nine full-sized horses, and four miniature horses — loves to make our students feel comfortable and safe, which increases academic engagement and fosters personal growth and life-long learning.
Connecting with a horse strengthens the body, fortifies the mind, and nourishes the soul, and our programming — which is open to all Lansing-area residents — supports the development of important life skills such as responsibility, empathy, self-control and leadership.
OUR PROGRAMS
Pathway-Aligned Experiences that open up academic content in dynamic, new ways.
After-School & Summer Enrichment Programs that focus on academic growth, and horsemanship.
Horse Care/Leadership Programs that help our students grow in their confidence.
Therapeutic Riding Experiences to support those with physical, emotional and cognitive impairments.
OTHER ACTIVITIES
GPS Scavenger Hunts
Nature Encounters
Gardening Activities
Arts Programming
---
Gentle Instruction. Powerful Results.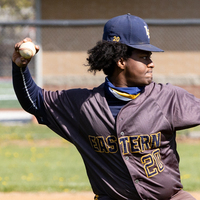 11,500 Enrollment by 2025
85% Graduation Rate by 2025