Volunteer
Our volunteers are one of the program's most valuable resources! We have many opportunities, from assisting with riding lessons, feeding and caring for our herd, and facility maintenance! We have seen from experience that volunteers can be instrumental in caring for our herd and making a positive difference in the lives of our students! Prior horse experience is helpful but not required. All volunteers must complete a volunteer application and an online and in-person training before becoming an ECL volunteer.
Lesson Volunteers
Lesson volunteers focus on ensuring the safety of our students. In addition, lesson volunteers assist our instructors with lessons and field trips during the week, which are scheduled at various times throughout the day. All lesson volunteers will help with getting horses out of the paddocks, grooming and saddling in preparation for the lesson. During the lesson, there are two options for lesson volunteers: leader and Sidewalker.
Leader
Many students who need assistance in steering their horses. Here, our volunteers have a vital role in making the program work. The leader is responsible for helping to control the horse as the student learns how to steer.
Sidewalker
Sidewalkers are responsible for helping riders maintain their balance and alignment when the rider needs extra assistance. Sidewalkers walk in close proximity to the side of the rider and horse and in some cases, may need to assist them with their balance. Sidewalkers can also give the rider a sense of security while in the saddle, thus helping to build the rider's confidence.
Feeding and Cleaning Volunteers
Our herd is a huge part of our Equine Center for Learning team. Giving our herd a clean and safe environment is essential to their well-being. Feeding and cleaning volunteers are responsible for helping us care for our herd. This care includes feeding the horses, keeping their paddocks clean, and checking for potential hazards or illnesses.
Maintenance Volunteers
At the Equine Center for Learning, our top priority is on our students and our horses. However, we could never accomplish our goals in these spaces without functioning and well maintained facilities. As such, on top of our daily lessons and field trips, we have many chores that need to be completed around the farm. Examples include driving a tractor to move hay, moving manure, fixing fences, dragging the arena, painting, and electrical work. Our maintenance volunteers help keep the Equine Center for Learning running smoothly, efficiently, and looking it's best!
---
Thinking volunteering at the Equine Center for Learning is for you? To be sure that this is a good fit for everyone involved and to ensure that every volunteer is scheduled in a space that works best for them, the Equine Center for Learning has a three-step intake process!
1. GIVE US A CALL AT 517-755-2175 OR SEND US AN EMAIL
We'll chat with you about the specifics of the potential volunteer opportunities and figure out what role might be best for you.
2. FILL OUT VOLUNTEER APPLICATION
Volunteer applications must be sent to ecl@lansingschools.net.
3. BACKGROUND CHECKS
Once we have received the application, it must be sent for a background check and approval. Once we receive approval, then you are all set for volunteer training!
4. VOLUNTEER TRAINING
We will work with you to determine the best fit for both ours and your available on our schedule. We will also , for your needs and walk you through the scheduling process for volunteer training. We will do our best to find something that works!
5. VOLUNTEER
After you complete your volunteer training, you will be able to sign up for the shifts that works best for you!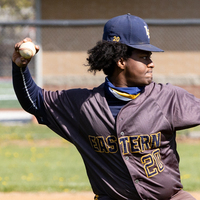 11,500 Enrollment by 2025
85% Graduation Rate by 2025