Make An Appointment
To set an appointment with a school counselor or college adviser, please complete the following steps:
1. Click on the name of the person you would like to have an appointment with.

Ms. Beauchamp (Last Names A-Hi)


Ms. Sherrod (Last Names Hj-O)


Ms. Johnson (Last Names P-Z)


Ms. Dockery (College Advisor)
2. Log in to your Google account.
3. Find an available time that works for you and click on it.
4. Type your full name and student number into the Description box. If Google Meet is not accessible for you, please also include a telephone number at which you can be reached.
5. At your scheduled time, click on the "Join Google Meet" link either in the email you received upon scheduling the appointment or in the event that was created in your Google Calendar. If you left your phone number, please wait for a phone call.

Scheduling A Counseling Appointment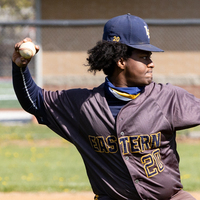 11,500 Enrollment by 2025
85% Graduation Rate by 2025