Ebersole Safety 360
Camper safety is our highest priority at the Ebersole Center. The Safety 360 concept is designed to ensure the physical, social, and emotional health and well being of all campers. Every member of the Ebersole Center team is required to pass a thorough criminal history background check and undergo a comprehensive training program that includes sessions in safety protocols, conflict-resolution, and trauma-informed practices. As a member of the American Camp Association (ACA), our safety standards are designed to meet or exceed ACA requirements and all licensing guidelines from Michigan's Bureau of Licensing and Regulatory Affairs (LARA).
Onsite Healthcare & Clinic
---
While campers are onsite the Ebersole Center is staffed, 24-hours a day, with a licensed nurse who provides medical care and dispenses all camper medications. Specifically the Ebersole Center nurse, working under the standing medical orders of a physician, administers routine medications, treats minor illnesses and injuries, and monitors overall camper health and safety measures. In addition, most staff members are CPR/AED trained and all staff members are EPI-pen trained. The Ebersole Center Clinic is equipped with a private consultation room and infirmary and is fully stocked with all necessary medications and first aid supplies including a defibrillator (AED). In the rare case of an emergency, the Ebersole Center has access to ambulatory and emergency response services from the nearby city of Wayland.
Allergies & Food Service
---
Campers that have any type of allergy, whether food, drug, environmental or other, must notify the Ebersole Center via the health form (available upon registration) or in writing before the camper's session begins. If the camper has a potentially life-threatening allergy, relevant staff are made aware of the situation to closely monitor the camper. Every reasonable attempt is made to accommodate medically diagnosed food allergies. Hand washing is another important part of food safety at camp, campers are encouraged to use the handwashing stations and hand sanitizer available before each meal.
Facilities & Supervision
---
The Ebersole Center central campus, while built in 1976-1977, is equipped with modern amenities including running water and heat. Our main lodge, classroom building, and each bunkhouse (or dorm) is constructed of fire resistant concrete block. Rest assured, our facilities were designed with camper safety - and supervision - in mind. Our adult to camper ratio is 1:10 (or less) during all daytime activities and 1:14 (or less) at night.
High Adventure Activities
---
We are able to offer a growing number of "high adventure" activities at the Ebersole Center including waterfront (e.g., canoeing and kayaking) and targeting activities (e.g., slingshots and archery). In order to proactively ensure camper safety, we require specialized training and certifications for any staff member leading these exciting sessions.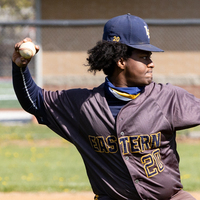 11,500 Enrollment by 2025
85% Graduation Rate by 2025