Spotlights

Late Start Wednesday Options for Families
Enrichment activities in art, music, and/or physical education, taught by Lansing School District teachers, will be offered at the designated community centers and at Pleasant View Elementary School. In addition, REACH Studio Art Center will be offering enrichment opportunities for designated schools each semester.
More...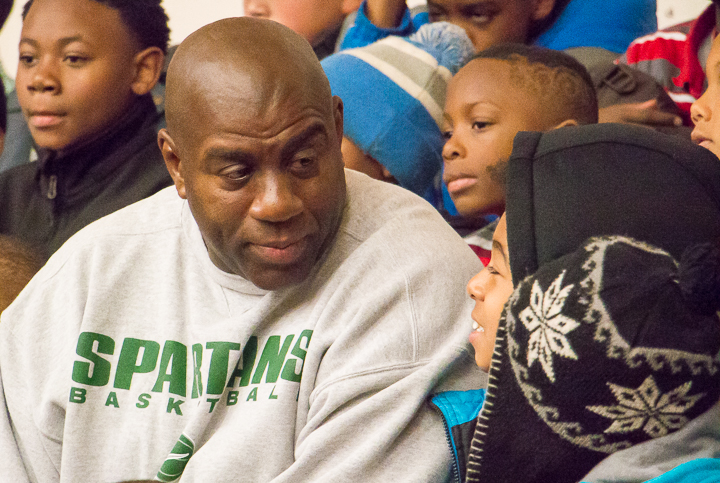 Magic Johnson Foundation Helps Lansing Families
Thank you to Earvin "Magic" Johnson, his foundation, the Michigan State men's basketball team and many community partners and volunteers for donating their time, Thanksgiving supplies to over 800 Lansing families and toys/gifts for over 200 Lansing kids!!!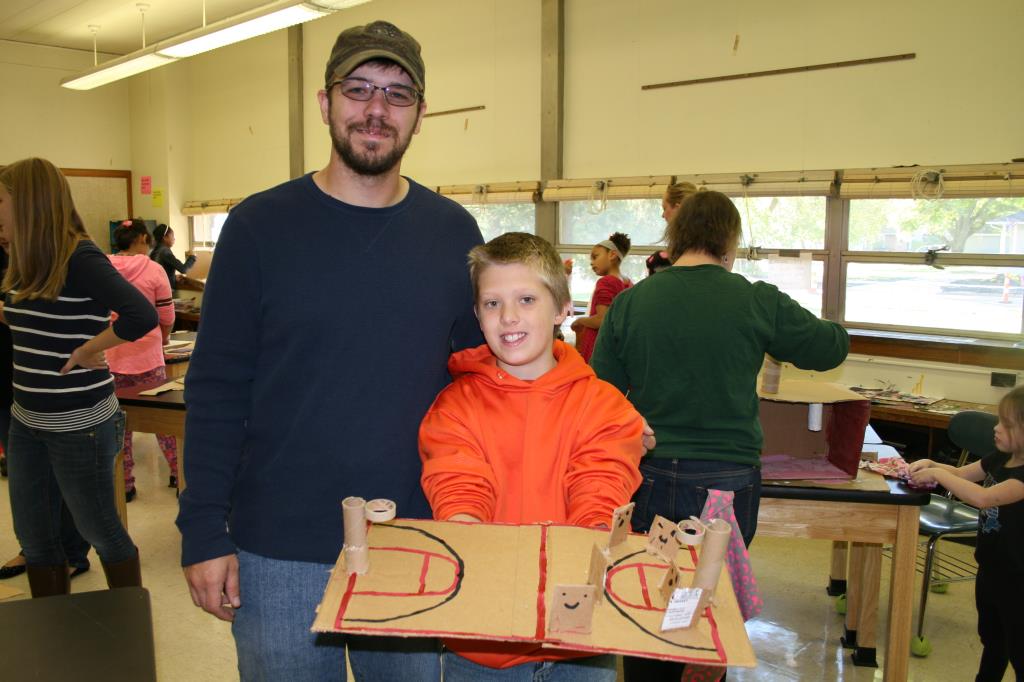 Mt. Hope Cardboard Challenge
Mt. Hope STEAM students participated in their 2nd annual Global Cardboard Challenge on Saturday, October 10, 2015. The Global Cardboard Challenge which is in its 4th year, is an annual event that was inspired by the short film, 'Caine's Arcade.' The event, which celebrates child creativity and the role communities can play in fostering it, allows children – and families – to build whatever their heart's desire out of cardboard, other recycled materials and imagination.
Interactive Communication
District Events

iCal Feed
1/2 Day Elementary Only

Oct 31

District Calendar

Late Start Wednesday

Nov 2

District Calendar

Regular Board Meeting

Nov 3

6:30 PM to 8:30 PM

Partington Administration Building, 519 W. Kalamazoo Street

Board of Education Meetings

No School - All buildings - Election Day

Nov 8

District Calendar

Late Start Wednesday

Nov 9

District Calendar

Information Study Session

Nov 10

6:30 PM to 8:30 PM

Partington Administration Building, 519 W. Kalamazoo Street

Board of Education Meetings

Late Start Wednesday

Nov 16

District Calendar
Calendar of Events
‹

October

2016

›

S
M
T
W
T
F
S
1
2
3

Oct 3

Picture Day

Auditorium

Pattengill School Calendar

Smile! It's Picture Day!!

4

Oct 4

Fall Picture Day

Post Oak Academy

Post Oak School Calendar

5:00 PM to 6:00 PM

Family Walking Night

Gier Park School - Playfield

Free

Gier Park School Calendar

Come enjoy a fall evening and walk with your child!

5

Oct 5

Count Day

Eastern HS Calendar

Late Start Wednesday

Attwood Elementary

6

Oct 6

8:30 AM to 11:30 AM

Fall Pictures

Library

Fairview School Calendar

6:30 PM to 8:30 PM

Regular Board Meeting

Partington Administration Building, 519 W. Kalamazoo Street

Board of Education Meetings

7

Oct 7

Vision Screening 5th Grade

Pattengill School Calendar

4:00 PM to 6:00 PM

Lansing Eastern Homecoming Parade and Tailgate

Begins at Plymouth Congregational Church and proceeds down Pennsylvania Ave. to Eastern High School

Post Oak School Calendar

8
9
10
11
12

Oct 12

Late Start Wednesday

Attwood Elementary

3:30 PM to 6:30 PM

Parent/Teacher conference

Field house

Eastern HS Calendar

13

Oct 13

3:30 PM to 6:30 PM

Parent/Teacher conference

Field house

Eastern HS Calendar

6:30 PM to 8:30 PM

Information Study Session

Partington Administration Building, 519 W. Kalamazoo Street

Board of Education Meetings

14

Oct 14

2:30 PM to 3:30 PM

Grandparents/VIP Day

Gier Park School

Free

Gier Park School Calendar

Grandparents and VIP's welcome to visit and enjoy some time with your very important student!

15
16
17

Oct 17

8:00 AM to 1:00 PM

Picture Day

Gier Park Library

Varies according to your packet choice

Gier Park School Calendar

Additional picture packets are available in the office.

18

Oct 18

6:00 PM to 7:00 PM

PTSA Meeting

Small Auditorium

Everett Calendar

19

Oct 19

Late Start Wednesday

Attwood Elementary

4:30 PM to 7:30 PM

Parent-Teacher CONFERENCES

Everett High School Cafeteria and New Tech

Everett Calendar

20

Oct 20

5:00 PM to 6:30 PM

STEM Night

Fairview School Calendar

6:30 PM to 8:30 PM

Regular Board Meeting

Partington Administration Building, 519 W. Kalamazoo Street

Board of Education Meetings

21

Oct 21

RETAKE DAY FOR SCHOOL PICTURES

Everett Calendar

22
23
24
25

Oct 25

6:30 PM to 8:00 PM

Parent Community Advisory Council Meeting (PCAC)

Elmhurst Welcome Center - 2400 Pattengill Ave. 48910

Attwood Elementary

26

Oct 26

Late Start Wednesday

Attwood Elementary

27

Oct 27

5:30 PM to 7:00 PM

Fall Carnival

Gier Park School

25 Cents a ticket!

Gier Park School Calendar

Join us for some Fall Fun! Our carnival helps support activities that all students participate throughout the year, so please come and support our programs, and our kids! Food, Fun, Games and Prizes!

6:30 PM to 8:30 PM

Special Board Meeting

Board of Education Meetings

28
29
30
31

Oct 31

1/2 Day Elementary Only

Attwood Elementary

Holiday Parade 9:15am

Cumberland School Calendar

11:30 AM to 3:30 PM

Half Day Dismissal

Post Oak School Calendar
Subscribe

Superintendent's

Annual Report 2014-15
Superintendent's

Annual Report 2013-14

District Annual Education Report 2016