Choose the Lansing School District
---
In the Lansing School District, we believe that supporting big dreams with career pathways is the key to student success. Our career pathways are based on high-demand careers that will foster students' interests and skills -- giving them the competitive edge in jobs, learning and life.
The Lansing School District offers in-district Schools of Choice. This means students may attend any school (Magnet or not) within the Lansing School District regardless of where they live. We also offer free bus transportation for all Lansing residents.
---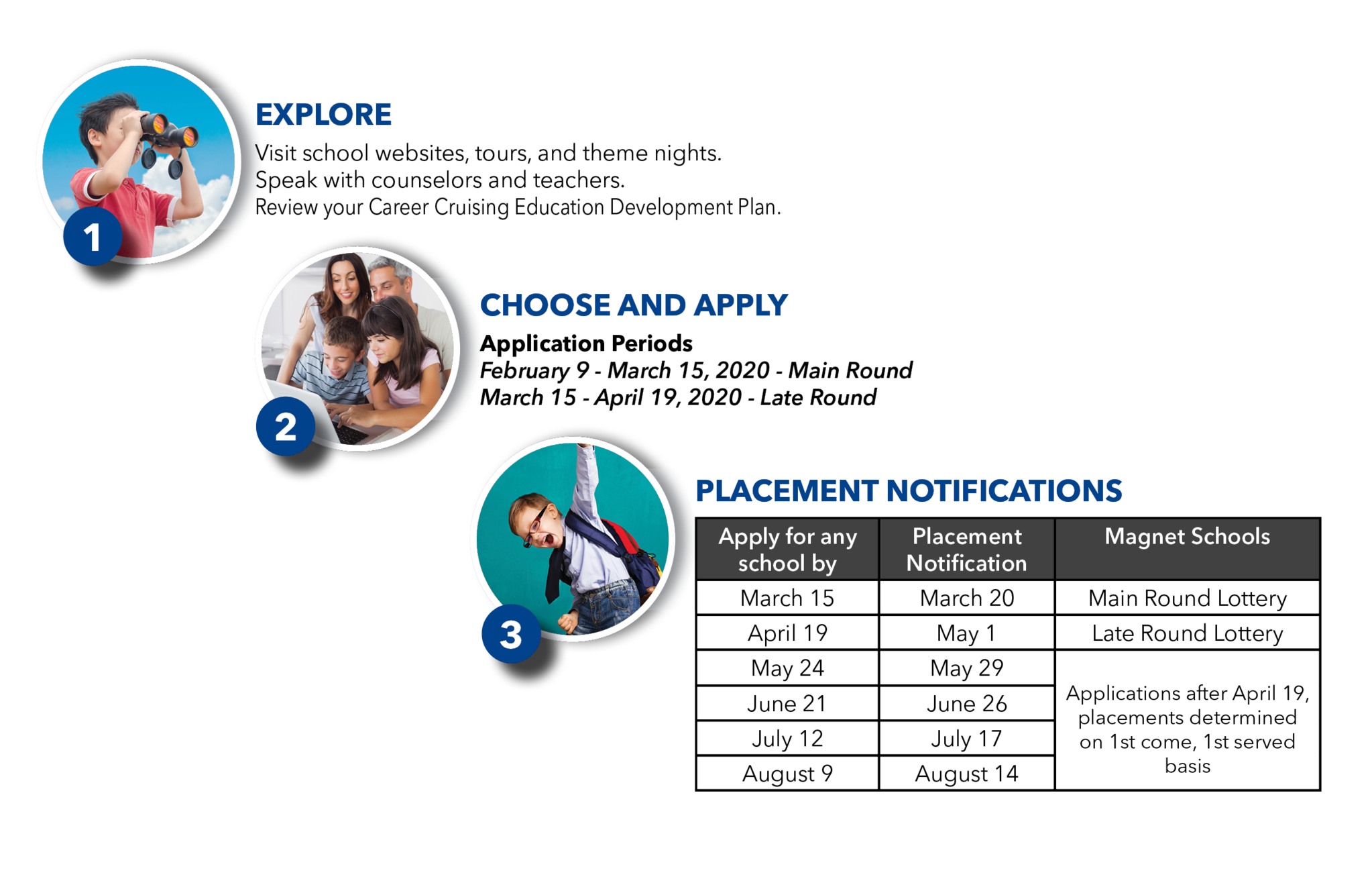 ---
The Lansing Pathway Promise
---
Enrollment Information - Here's what you'll need to enroll.
Enrollment Checklist
Birth Certificate (original)
Immunization Record
Verification of Address (must be current, only 1 required):

Utility Bill (water, electric, waste, etc.) with service address listed
Lease Agreement
Rent Receipt (signed with property address)
Mortgage Statement
Cable Bill with service address listed
Internet Bill with service address listed

Proof of Residency Affidavit
Parent/Guardian Identification
Guardianship Documentation
Choice Form
IEP
Custody Documents
Suitable Home Form
Transcript (7-12) and Exit Grades from previous school
Please Note: Missing documentation may delay the enrollment of your student
---
Lansing School District Schools
Title IX - Sex Discrimination/Gender Equity/Sexual Harassment
What is Title IX?
Title IX prohibits discrimination on the basis of sex in any District program, service or activity including, but not limited to: educational programs or activities, e.g., extracurricular activities, student services, academic counseling, discipline, classroom assignment, grading, athletics, transportation, etc.
Unlawful Discriminatory Practices Under Title IX
Sexual Harassment (unwelcome sexual advances, requests for sexual favors and other verbal or physical conduct of a sexual nature)
Sexual Misconduct/Violence (rape, sexual assault, sexual battery, sexual exploitation and other forms of non-consensual sexual activity)
Stalking (repeatedly following, harassing, threatening or intimidating including by telephone, mail, electronic communication or social media)
Retaliation (adverse academic or other actions against anyone reporting or participating in an investigation of Title IX allegations)

Sexual Misconduct Policy

Reporting Prohibited Behavior
Members of the school district community who believe that a Title IX violation may have occurred, should discuss their concerns and/or file a complaint with the District's Title IX coordinator.
Dr. Camela Diaz
Associate Superintendent for Student Learning
camela.diaz@lansingschools.net
(517) 755-2020
You may also report any form of sexual misconduct to the Public Safety Department:
Mr. Bruce Lankheet
Department of Public Safety Coordinator
bruce.lankheet@lansingschools.net
(517) 755-2030