Lansing School District History
The original organization of the Lansing School District came as a provision of the Lansing City Charter of 1861. But public schools had been built and were operational for more than a decade before the Lansing School District legally came into existence.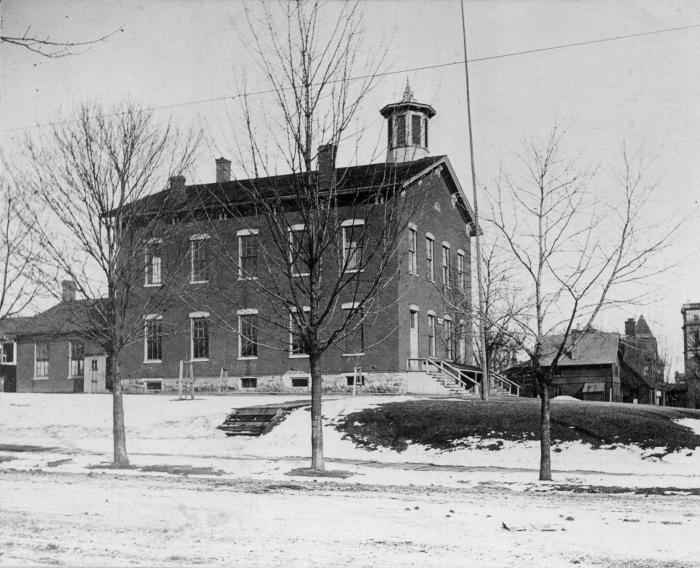 Picture of Old Union School courtesy of the "Making of Modern Michigan Project" at Michigan State University
Dates of Interest
In early 1847, the first school building in the City of Lansing (formally City of Michigan) was erected on the banks of the Grand River.
On May 1, 1847, Mss Eliza Powell began teaching her class of 10 students for two dollars a week.
Between 1847 and 1851, three school districts were built in the three wards that Lansing was divided into.
The charter granted to the City of Lansing in March 1861 increased the number of wards from three to four and provided for the consolidation of the separate school districts into one all-inclusive district within the city limits.
The consolidation provided the roots of what we know as today's Lansing School District.