HOPE Scholarship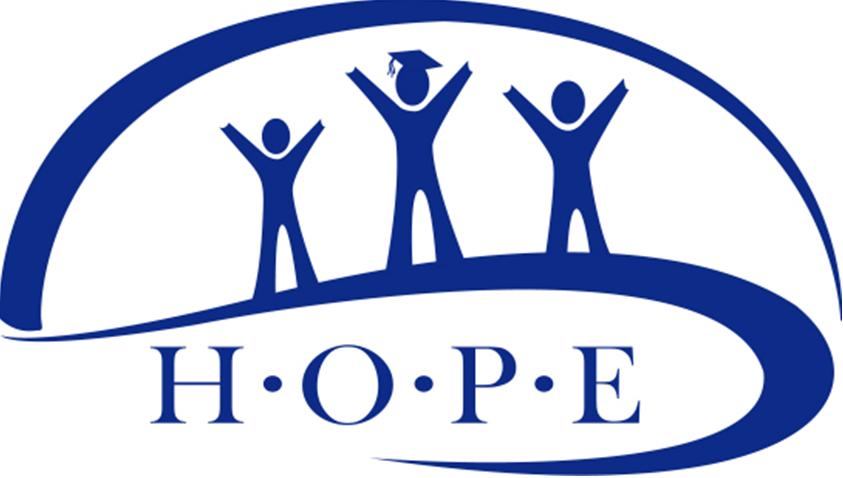 H.O.P.E. Scholarship Program
Helping Other People Excel
The H.O.P.E. Scholarship Program is an education initiative in cooperation with the Lansing School District, the City of Lansing, Lansing Community College, Michigan State University, the Lansing Police Department, YMCA, and in cooperation with local businesses and private citizens.
The H.O.P.E. Scholarship Program offers Lansing School district youth an opportunity for a college education and a brighter future. Students are initiated into the program as sixth graders. Students promise to graduate from a high school in the Lansing School District and live it the district's boundaries in exchange for two years of free tuition at Lansing Community College. The students are chosen by their school based on their ability to utilize the program.
The first cohort of H.O.P.E. Scholars started at Lansing Community College in the fall of 2007.
---
If you have any question or need more information, please contact:
Teri Bernero
Director of Pathway Promise and H.O.P.E./Promise Scholar Programs
Lansing School District
519 W. Kalamazoo Street
Lansing, Michigan 48933
Office # (517)755-1043
Fax # (517)755-1049
teri.bernero@lansingschools.net
---
Additional Resources


The Lansing Promise Website


Lansing Community College H.O.P.E. Scholar Website
H.O.P.E. Building Coordinators
Pathway Navagator - Jill LaNew 755-3047
| School | Promise Pathfinder | School Phone |
| --- | --- | --- |
| Eastern - High School | Aaron Mendez & Alfonso Salais | 755-1050 |
| Woodcreek - Alt Ed | Casey Beauchamp | 755-1700 |
| Pattengill - K-6 | Heather Young | 755-1130 |
| Post Oak - K-6 | Ann Jones | 755-1610 |
| Cumberland - K-3 | Jamie Love & Amanda Bush | 755-1280 |
| Forest View - K-3 | Tracy Rutter | 755-1330 |
| Gier Park - K-3 | Ryan Ward | 755-1360 |
| Lyons - K-3 | Adre Brown | 755-1480 |
Pathway Navagator - Doreatha Rusher 755-3045
| School | Promise Pathfinder | School Phone |
| --- | --- | --- |
| Everett - High School | Jennifer West & Heather Clark | 755-1080 |
| North - 4-8 | Cynthia Kolberg | 755-1710 |
| Dwight Rich - K-6 | Kristin Herderich | 755-1600 |
| Gardner - K-6 | Annette Shauver & Jessica Kruger | 755-1120 |
| Attwood - 4-6 | Angela Seagren | 755-1210 |
| Cavanaugh - K-3 | Kami Almy | 755-1250 |
| Kendon - K-3 | Brenda Kopf | 755-1450 |
| Reo - K-3 | Carrie Zopf | 755-1620 |
Pathway Navagator - Nicole Millsap 755-3048
| School | Promise Pathfinder | School Phone |
| --- | --- | --- |
| Sexton - High School | Sheila Nash & LaVon Sherrod | 755-1070 |
| Wexford - K-8 | Jocelyn Randle | 755-1740 |
| Lewton - K-6 | Karla Pavey | 755-1460 |
| Mt. Hope - 4-6 | Tawny Alvarado | 755-1550 |
| Sheridan Road - 4-6 | Selena Bliesener & Mikaila Ribianszky | 755-1630 |
| Averill - K-3 | Danielle Solak | 755-1220 |
| Riddle - K-3 | Andrea Valo | 755-1720 |
| Willow - K-3 | Anthony Norris | 755-1680 |