English Learner Student Opportunities
A variety of programs are available in the Lansing School District to support English Learner students
After School Tutoring (AST)
Extending the learning day for English Learners is critical to their language acquisition and ability to achieve grade-level benchmarks. The Lansing School District, with the support of the Bilingual Education Department, provides extended day programming for EL's in grades K-12 during the fall and spring semesters. Teachers, staff, community agencies and volunteers offer support for the programs, which are designed to support WIDA standards, homework completion, testing strategies, and social adjustment support.
Social and Emotional Support
Students who are struggling with strong emotions, peer conflict, behavioral issues, grief, or trauma can receive support from our English Learner Mentoring Liaison.
Bilingual Education Summer Tutoring (BEST) Summer Camp
Created by a multi-disciplinary collaborative of 17 teachers, an English Learner Support Team from the Bilingual Department, and an Early Childhood specialist, this remote learning program provided pack-and-go kits containing materials for participatory learning (hands-on activities, science experiments, etc.) for students learning about Michigan history, taking virtual tours of the world, and understanding what it means to be a global citizen. Lower grades utilized the native languages of the parents to empower them to teach their children over the summer months.
For more information about these and other current opportunities available to English Learners in the Lansing School District, contact Rebecca Douglas at rebecca.douglas@lansingschools.net
---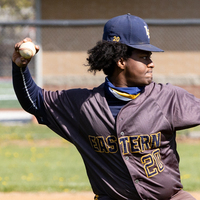 11,500 Enrollment by 2025
85% Graduation Rate by 2025