Spanish / Chinese Immersion
The Lansing School District is a pioneer in developing and providing second language immersion programs in the State of Michigan.
Chinese Immersion
A Chinese immersion program was developed in 2006 at the preschool level through partnerships with the Great Start Readiness Program (GSRP), Confucius Institute at MSU, and Foreign Language Acquisition Program (FLAP). This program is located in Post Oak Elementary School.
Spanish Immersion
A Spanish Immersion program (PRE-K through 3rd) was subsequently created in 2007 at Averill Elementary School (Lewton Elementary program grades 4-6 was created in 2012). The Spanish Immersion program went exclusively to Lewton in the fall of 2017. Like the Chinese Immersion Program, the goal is to promote global citizenship which is defined as an individual who moves effortlessly between two or more languages, cultures and customs. The second goal is to promote academic achievement and ensure our students receive a strong academic education in both languages.
Why Learn a Second Language?
Enrich and enhance children's cognitive development.
Leads to greater achievement in core content areas (reading, writing, social studies, science & mathematics) in both languages.
Assist children with developing different learning styles, problem-solving abilities and reasoning skills.
Improve children's understanding and fluency in the native language.
Foster a sense of humanity and friendship across cultures.
Increase children's ability to adapt to different environments.
Increase children's ability to be more flexible in their thinking.
Open the door to other cultures and increase sensitivity to and understanding of language, values, customs and traditions of others.
Increase career and educational opportunities.
Adapted from: Language and Children: Making the Match (3rd ed.), Curtain, H. and Pesola, C. (2003)
Immersion Programs
Spanish Immersion Schools
Chinese Immersion Schools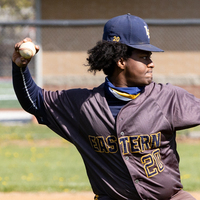 11,500 Enrollment by 2025
85% Graduation Rate by 2025