Attendance Department
---
Phone: (517) 755-2800 Fax: (517) 755-2809
---
Listen to an interview with truancy specialist, Bryan Crenshaw, and Kyron Harvell about 'Cyber-Truancy' with WKAR
---
The Board of Education believes that attendance is a key factor in student achievement and that any absences from school represent an educational loss to the student. Regular and punctual patterns of attendance shall be expected of each student enrolled in the Lansing School District.
While it is recognized that absence from school is necessary under certain conditions, every effort should be made by students, parents/guardians, teachers and administrators to keep absences and tardiness to a minimum.
Student attendance at school is the responsibility of the parent/ guardian and student. In order for parents/ guardians to fulfill their responsibility, the school must keep them informed of student absences and attendance patterns.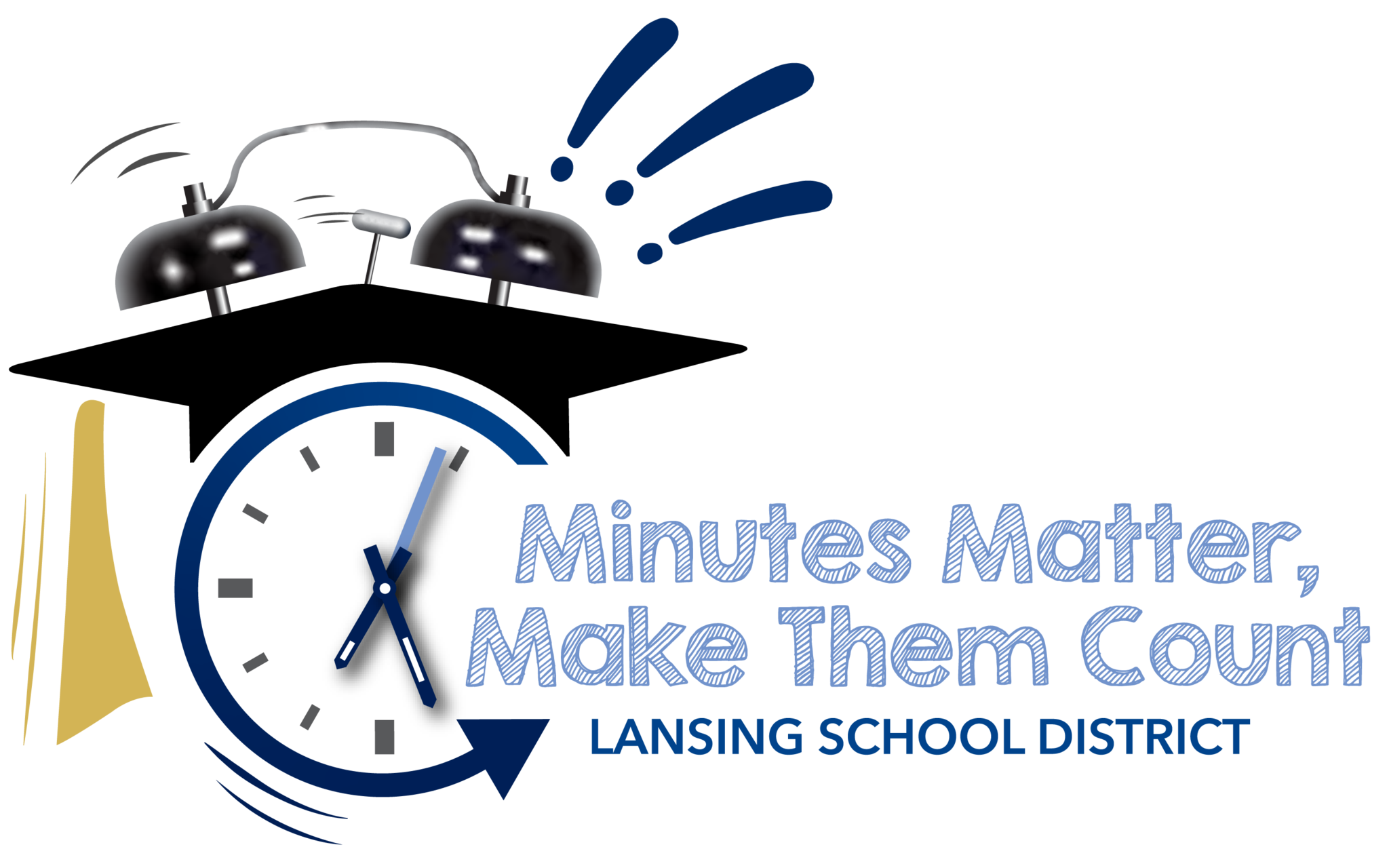 An adequate and comprehensive system of attendance records shall be maintained for each student. Each teacher is responsible for accurate reporting of daily attendance in his/her classroom. The principal shall be accountable for ensuring the accuracy of all attendance records for his/ her school.
Absences, even though verified by the parent/guardian, which are excessive and/or interfere with the student's educational program, will be investigated by school district personnel.
All students shall have the opportunity to make up schoolwork missed due to absences. However, it shall be the student's responsibility to secure the assignments and return them within the time agreed upon with each teacher
Is My Child's Absence Excused?
An absence is excused if notification is received by the school within ten (10) school days after the absence and the absence is due to one of the following reasons:
Parent Excused Illness (up to and including 10 a year) Absences after 10 a year, will not be excused unless accompanied by a medical (physician) excuse
Funerals
School Related (suspensions, late bus, administrative reasons, field trips, etc.)
Legal/Court Appearances
Incarceration
Medical (Physician) Excused
Religious Observations
STUDENT ATTENDANCE AND ABSENCES
Students are expected to arrive at school before school begins each day. The importance of regular attendance is a significant lesson to be learned in school. Learning is taking place each day in class. These learning experiences can never be duplicated. When a student is not in attendance, he/she is missing a valuable portion of his/her education.
A K-12 student is considered absent when they miss the entire class period. A student is tardy when he/ she misses up to 15 minutes of a class period. The student is considered Arrived Late (AL) when they arrive after 15 minutes from the start of the class period. Students who leave a class period prior to the scheduled end time and do not return will be considered Left Early (LE).
---
LSD Attendance Initiative Mission:
To promote a culture of positive attendance by strengthening coherent policies, practices and messaging to support equitable learning opportunities and advance student achievements.
Did You Know?
Good attendance means missing 2 or fewer days per month.
Missing 2 or fewer days per month helps keep your child on track for learning to read, reading to learn and graduating from High School!!
Early attendance habits benefits children for a lifetime of learning and career success
However…
Starting in preschool and kindergarten, too many absences can cause children to fall behind in school.
Missing just 2 days a month can make it harder to learn to read.
Students can still fall behind if they miss just a day or two days every few weeks.
Absences can affect the whole classroom if the teacher has to slow down learning to help children catch up
Missing 2 or more class periods in the same High School course per month make it hard to learn, keep up and graduate on time with peers.
Tips for families

Establish regular bedtime and wake-up routines
Identify a quiet place to learn and do homework
Keep track of your child's attendance
Make sure your child gets the flu vaccine
Develop care and transportation backup plans
Avoid extended family trips and non-urgent appointments
Talk to your child's teacher about attendance and share any concerns
Family Resources
---
Meet "Mini"
We are excited to share that the Lansing School District has rolled out AllHere. If you're not already familiar with AllHere, It's a tool that makes it easy to support your child's attendance. You know how Siri and Alexa can answer lots of your questions? That's basically how AllHere and our Chatbot named "Mini" works — except "Mini" only answers questions about the Lansing School District and attendance, not the current weather or nearest coffee shop. And "Mini" doesn't speak, only texts. "Mini" will be sharing weekly tips on how you can support your student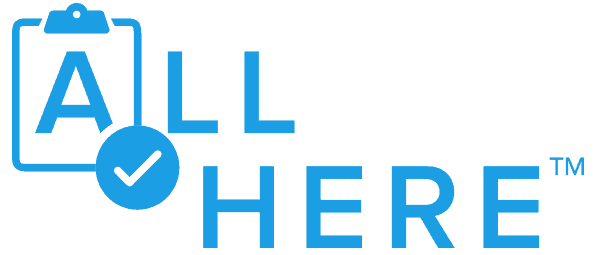 to attend school daily.
AllHere supports student participation with conversational AI Chatbot technology and attendance intervention solutions to reduce chronic absenteeism for onsite, hybrid, and remote learning settings.
---
Tiered System of Attendance Supports
This system is intended to provide teachers, school and district leaders, secretaries, support staff, and community partners with guidance about how best to support students and families as we work to improve attendance district-wide.
Foundational to this work is the creation of positive relationships with students and families in order to provide support should attendance-related challenges arise.
Through the Lansing School District's Attendance Initiative, positive attendance messaging, attendance-related data reviews, and other proactive district-wide measures to reduce attendance barriers are being put into place.
While we hope that this document provides some clarity and consistency for enacting these tiered strategies to support improved attendance, we also recognize that it does not capture all of the wonderful and creative ways in which teachers and schools may be working to improve attendance.
In addition, we recognize that a document of this nature is not going to answer all of your questions about attendance. If you need additional clarity, we suggest first reaching out to your school principal. Remember, "Minutes matter, make them count!"
Click here to view the Attendance Initiative's Tiered System of Attendance Supports document.
---
Pathway to Engagement
This system is intended to provide school leaders, teachers, and others with a common language for discussing the different levels of student engagement in virtual learning settings.
Our hope is that with a common language and understanding, school leaders, teachers, and others might use this document to identify where, along the continuum, students currently reside, and then plan and coordinate their efforts to move students further to the right along the continuum.
While we hope that this document provides some clarity and consistency for talking about levels of student engagement, we also recognize that it may not capture every nuanced way that students are "showing up" during these unprecedented times.
We also recognize that a document of this nature is not going to answer all of your questions about this complex subject. If you need additional clarity, we suggest reaching out to your school principal or direct supervisor. Thank you.
Click here to view the Attendance Initiative's Pathway to Engagement document.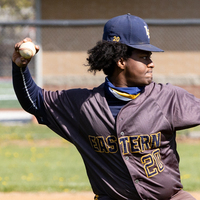 11,500 Enrollment by 2025
85% Graduation Rate by 2025