Families Overcoming Rough Times Program (F.O.R.T.)
---
Phone: (517) 755-2813 Fax: (517) 755-2809
Is your family in a temporary or inadequate living situation due to a loss of housing? If so, the F.O.R.T. Program may be able to assist your student.
The Families Overcoming Rough Times (F.O.R.T.) Program is a new program that assists Lansing School District students who are living in temporary or inadequate living situations.
The F.O.R.T. Program assists qualified students with:
transportation to and from school from wherever the student is living
access to the free meals programs at the school
uniforms and clothing necessary for the child to attend and participate in school
school supplies to the student
cap and gown so they may participate in graduation commencement
enrolling students within 24 hours even when the student does not have birth certificate and other vital record
& many other needs that the student may need so that they may fully participate and achieve at school.
If you or someone you know has children who attend school with the Lansing School District and are having a really rough time maintaining a permanent and adequate residence due to
foreclosure
eviction
housing code violation red tags
guardianship or suitable home placement
house fire
natural disasters
any other situation beyond their control
and are living with another family, shelter, motel, car, campground, or other place not meant for a person to live in permanently within the last 6 months please contact Rose Taphouse, Lansing School District Homeless Coordinator, at 517-755-2813 or contact the child's school to see if they qualify for the F.O.R.T. Program.
Rose Taphouse
Homeless Program Coordinator
(517) 755-2816
Pamela Davis
Homeless Program Assistant
(517) 755-2815
F.O.R.T. Residency Affidavit Form
This affidavit is intended to address requirements of the McKinney-Vento Act and Every Student Succeeds Act. The questions on the form are to assist in determining if the student qualifies as a temporary displaced student and to determine eligibility to receive services from the Families Overcoming Rough Times Program.

Helping Women Period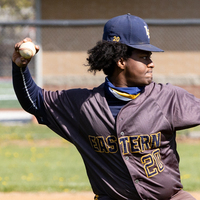 11,500 Enrollment by 2025
85% Graduation Rate by 2025