Office of School Culture
Cordelia Black
Executive Director of School Culture
cordelia.black@lansingschools.net
Associate Superintendent of programs, initiatives, and grants to improve School Culture: Project PEACE, Student Services, CRPBIS, Nursing, Health Education, Homebound Services, Public Safety, Athletics, FORT Program, and Student Support Specialist Program, Health & Sex Ed, Community Outreach, Homeless / Foster Care, CRPBIS, Social Emotional Learning, STAR Grant, Student Services Consultation Team, Nurses, PCAC, Student Support Specialist, Attendance Team, Mental Health, Title IX
4200 Wainwright Ave.
Lansing, MI 48911
(517) 755-2800
(517) 755-2809 Fax
---
The Office of School Culture aims to help create a positive culture and predictable climate for all students with a focus on positive discipline and reinforcement, social emotional development, restorative practices, and holistic health and wellness.
Using a restorative and trauma informed lens, we provide resources for students and families in the following areas:
Social emotional learning;

Mental and behavioral health support;

Basic needs and access to support;

Bio-psycho-social services;

Liaison between families and schools;

Wraparound services;

Systems coaching to administrators and school personnel; and

Community referrals.
Cordelia Black
Executive Director of School Culture
Angela Dillard

Office Coordinator
---
Student Services Specialist
Collaborates with school administration, school staff, and students and their families to develop and implement individual and school-wide intervention strategies to decrease negative student behaviors and to increase student engagement through systems of support of improve culture and climate as well as maintain compliance with the Student Handbook
---
Homeless Coordinator
Homeless Program Assistant
---
Truancy Support Specialist
Support staff for the District's Truancy Program. Assists with serving students and families and providing interventions to reduce absenteeism
---
Health Education Specialist and Sex Education Supervisor
Instructor of Puberty the Wonder Years and coordinator of pregnancy prevention and human development and sexuality education for the District.
---
VACANT
Homebound Teacher
email
Communicates and collaborates with teacher(s) at school on student progress, provides tutorial services to help student gain basic information to complete assignments, obtains work from the student's school, and returns work when complete.
---
Chris Henderson

District Athletic Director

Daniel Pham

District Athletic Coordinator
---
School Nurses
Susan Wheeler

Center for Success, Dwight Rich, Eastern,

Gier Park & Sheridan Road

Erin Darnell

North, Post Oak, Pattengill & Wexford

Tamara Treat

Lewton, Reo & Sexton

Amanda Gailitis

Attwood, Mt. Hope, Lyons & Riddle

Rebecca Hoff

Gardner

Kate McCarthy

Beekman Center

MaryBeth Braddick

Dwight Rich

Randi Trumble

Gardner

Jennifer Davis

Averill & Everett

Jessica Comer

Cavanaugh, Dwight Rich & Kendon

Kellie Minarik

Beekman, Cumberland, Willow & Woodcreek
---
Student Support Specialists
WJ Davis

Attwood

Theresa Van Fleet

Lewton

Cary Johnson

Averill New Tech Elementary

Leslie Ann Hadley

Lyons Elementary School

Natalie McQueary

Cavanaugh STEAM Elementary

Marsu McAdoo

Mt. Hope STEAM

Willetta Ewing

Cumberland Elementary School

VACANT

vacant

North School

Jessica Braga-Henebry

Dwight Rich School of Arts

Jalissa Huntley

Pattengill Biotechnical Magnet School

Nancy Suarez-Long

Dwight Rich School of Arts

Diamonda Edmond

Post Oak International

Aaron Mendez

Eastern High School

Dr. Carolyn Stone

Reo Elementary School

Lindsey Robinson

Eastern High School

Kristy McCarthy

Riddle Elementary School

Denise Griffin

Everett High School

Clarence Hassel, Jr.

J.W. Sexton High School

Emerson Sheffey

Everett High School

Brittney Powell

Sheridan Road

Abigail Nowiski

Forest View Elementary School

Lee Porter

Wexford Montessori

Javeeta Kyle

Gardner International Magnet School

Christopher Rollins

Willow Elementary School

Kimberly Pelette

Gier Park Elementary School

VACANT

email

Woodcreek Montessori

Kieshaune Perkins

Kendon Elementary School

James "Otis" Davis

Ingham County Youth Center
---
Mental Health Specialists
Christine Zouaoui

Dwight Rich School of Arts

VACANT

email

Pattengill Biotechnical Magnet School

Sharon Truss

Sheridan Road STEM

Julia Dawson

Everett High School
---
Open Position
STAR Grant Director
Amber Foster

STAR Intervention Specialist

Randall Hester

STAR Intervention Specialist

Work with Culturally Responsive Positive Behavioral Interventions and Supports (CRPBIS) Teams to establish a positive culture and climate throughout the District. Specifically addressing what interventions are available at schools to help reduce disciplinary outcomes, increase attendance, and prevent disparities.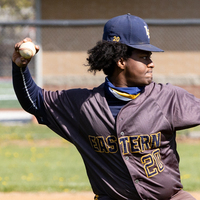 11,500 Enrollment by 2025
85% Graduation Rate by 2025