School Nurses
---
Phone: (517) 755-4964 Fax: (517) 755-5489
---
What is the Role of the School Nurse?
School nursing, a specialized practice of nursing, protects and promotes student health, facilitates optimal development, and advances academic success. School nurses, grounded in ethical and evidence-based practice, are the leaders who bridge health care and education, provide care coordination, advocate for quality student-centered care, and collaborate to design systems that allow individuals and communities to develop their full potential. Adopted by the NASN Board of Directors February 2017.
Students with Health Needs
My Child Has Special Health Needs…
Your child may have special health needs that you would like us to know about. Chronic conditions such as asthma or diabetes may require your child to have medications in school for his/her safety. Your child may have special allergies that the school must be aware of, such as a peanut or bee sting allergy. School staff must be notified of chronic conditions to ensure that they are prepared to meet your child's needs in the case of an emergency situation.
To discuss your child's health needs, please contact the school nurse at (517) 755-4964
Medications will be stored in the school office for your child's safety.
Susan Wheeler

(517) 755-5487

Center for Success, Dwight Rich, Eastern, Gier Park & Sheridan Road

Erin Darnell

(517) 755-5488

North, Post Oak, Pattengill & Wexford

Tamara Treat

(517) 755-5485

Lewton, Reo & Sexton

Amanda Gailitis

(517) 755-5484

Attwood, Mt. Hope, Lyons & Riddle

Rebecca Hoff

(517) 755-5486

Gardner

Kate McCarthy

(517) 755-5765

Beekman Center

MaryBeth Braddick

(517)755-1166

Dwight Rich

Randi Trumble

(517) 755-5541

Gardner

Jennifer Davis

(517)755-4964

Averill & Everett

Jessica Comer

(517)755-5482

Cavanaugh, Dwight Rich & Kendon

Kellie Minarik

(517)755-5483

Beekman, Cumberland, Willow & Woodcreek
Forms and Resources for Parents
Forms
Vaccinations

Information for Schools on Influenza and Vaccines

Parent and Family Wellness Information
COVID-19 Coordination
The Lansing School District established the COVID-19 Coordination Team to serve as the central information, management, and monitoring control center for the district. The Coordination Team is comprised of our eleven (11) school nurses. They are responsible for the development and distribution of COVID district protocols, coordination of health screening procedures, assisting staff members impacted by COVID, and coordination with the Ingham County Health Department.
COVID

-19 Resources
Superintendent Letter to District
MI Symptoms Information Letter
COVID-19 Exposure Protocol
MI Symptoms Screening Site Codes
---
COVID-19 Weekly Metrics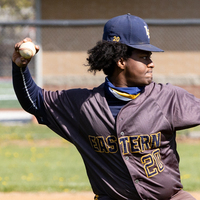 11,500 Enrollment by 2025
85% Graduation Rate by 2025