September 21, 2022
Sexton Rebranding Community Input Session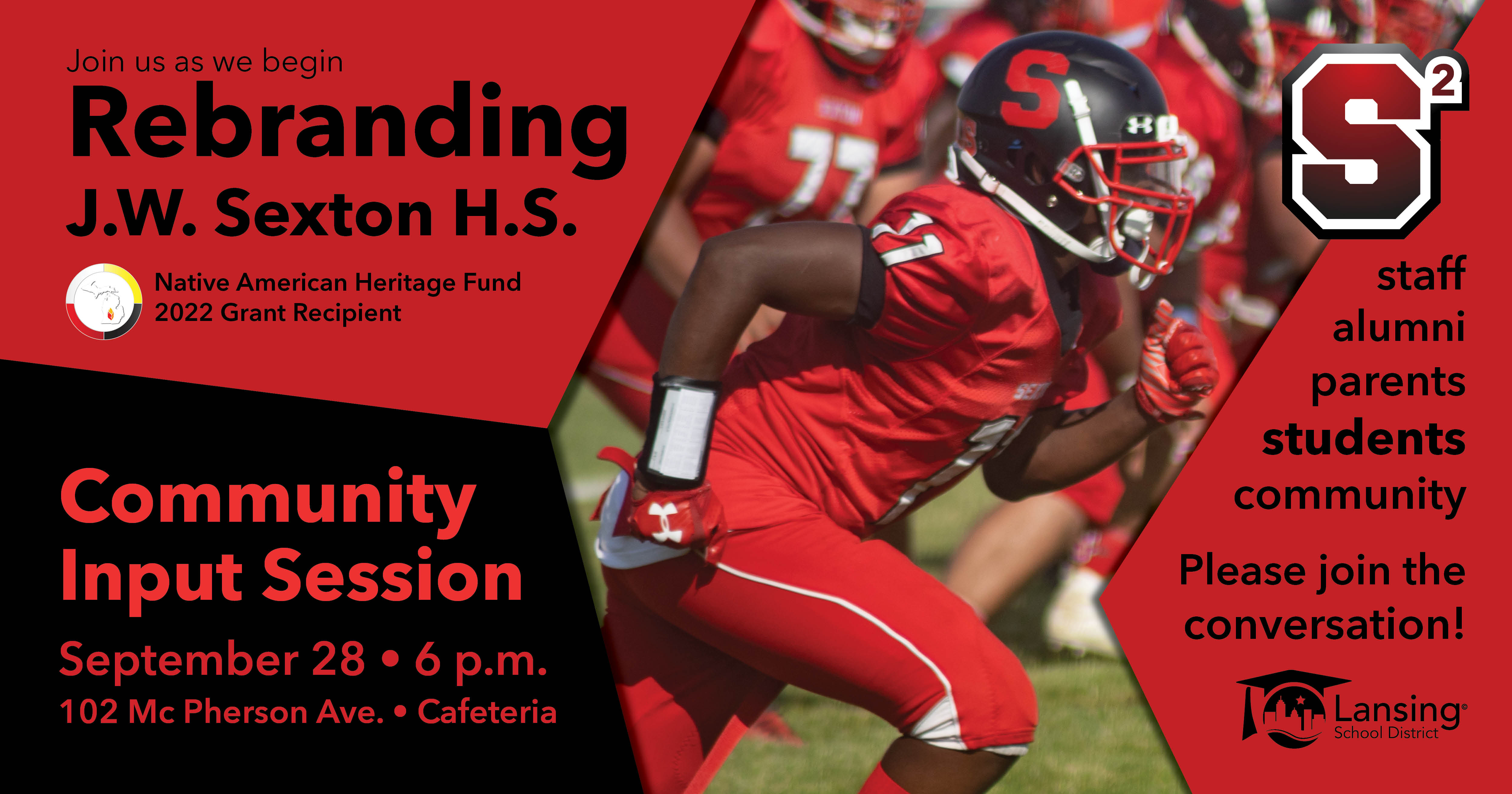 The Lansing School District was awarded a Native American Heritage Fund grant to help rebrand the J.W. Sexton mascot/logo. Please join us at the Sexton High School cafeteria on September 28 at 6 p.m. for our rebranding community input session. We will have representatives from the Native American Community speaking, and this will be an opportunity for you to participate in this process.
This meeting is open to everyone, as we need to continue to hear from the students, staff, alums, and community.
We look forward to seeing you soon!