October 27, 2022
Access 411 One Card on Dean Buses
Lansing School District families,
As you know, we introduced the Access 411 One Card (student ID system) last year to help add additional safety measures for our students. Your schools have been using these in the morning when students arrive. This week, we started a pilot on some of the Dean School buses, and on November 7, all Lansing School District Dean buses will be operating the One Card system.
Some benefits of the One Card being used on the Dean Bus are:
Safety and security of your student
Verifying your student is on the bus
Verifying students are on the correct bus
Gathering data on busing routes so the district can make informed adjustments
Please ensure your children have their cards when they leave the house in the morning, as they will be asked to swipe the One Card multiple times throughout the day.
If you have any questions regarding this, please email tat@lansingschools.net
Thank you,
The Lansing School District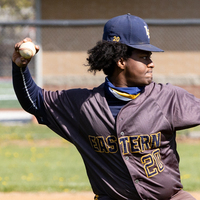 11,500 Enrollment by 2025
85% Graduation Rate by 2025