Purchasing Department
---
DUE TO THE CURRENT ISSUES WITH COVID-19 WE ASK THAT ALL INVOICES ARE EMAILED TO AP@LANSINGSCHOOLS.NET
---
Welcome Suppliers:
Please review the contents on this page to gather current information about Lansing School District purchasing.



Purchasing Procedures


Purchasing - eFinance Guide
General Conditions and Instructions to Bidders
General Conditions and Instructions to Bidders
1. Proposals shall be submitted on forms furnished by owner. Two copies of the bid proposal form are enclosed – one for the bidders file. The proposal shall be in accordance with the specifications listed which are available the Lansing School District Purchasing Office. Any variance from the specifications shall be fully explained in writing by the Bidder and all prices quoted shall be on the unit price basis.
MAILING OF PROPOSALS:
Proposals shall be mailed in a opaque, sealed envelope and shall be clearly marked describing the project upon which the bid is made.
3. No oral, telegraphic proposals or modifications will be considered.
4. WITHDRAWAL OF BIDS:
Any bidder may withdraw their bid at any time prior to the scheduled time of opening the bids upon presentation of proper identification. After the opening of the bids no proposal shall be withdrawn for a period of sixty (60) days.
5. PROPOSAL FORMS AND SIGNATURES:
Proposals shall be made on the proper forms provided by the owner. All spaces shall be properly filled in with ink or typewriter. The signatures shall be in longhand in ink by an authorized representative.
6. BRANDS:
The naming of a manufacturer, brand or model number shall not be considered as excluding other brands or models. Specifically, similar products with comparable construction, material and workmanship shall be considered as equal. However, the Board of Education of the Lansing School District shall evaluate the merits of all bids submitted and reserves the right to accept or reject any or all bids.
It is the intent of the attached specifications to define the minimum quality of equipment acceptable. The product lines of nationally recognized manufacturers who regularly advertise, promote and distribute catalog products to the school market are required.
7. SAMPLES:
Samples shall be submitted upon request at the expense of each bidder. These samples will be retained as control items until the completion of delivery and installation.
ADDENDA:
Any explanations of contract documents will be issued in the form of an addendum.
All addenda issued during the bidding time shall become part of the specifications. A copy of the addendum shall be sent to all bidders. No verbal statements by the owner shall be considered as authoritative. No requests for explanations can be processed within four (4) days immediately prior to the bid opening date.
9. VARIATIONS FROM MATERIALS SPECIFIED:
All variations from the specified material or equipment shall be fully explained and included with the bid. Manufacturer shall be used in all cases.
10. ROYALTIES AND PATENTS:
The contractor shall pay for all royalties, and patents and shall defend all suits for claims or infringements on patent rights and save the owner harmless from loss on account thereof.
11. CLEAN-UP:
The contractor shall, at all times keep the premises free from accumulations of waste materials or same caused by the work; and upon completing the work, shall remove all work related rubbish from and about the building and shall leave the work broom clean, or its equivalent. In the case of dispute, the owner may remove the rubbish and charge the cost to the contractor as the owner shall determine.
12. FEDERAL, STATE AND MUNICIPAL TAXES:
Each proposal submitted shall include, and the contractor shall pay, all taxes which are levied by the Federal, State, and Municipal Governments, on labor and for materials entering into the work. The owner reserves the right to require evidence of such taxes prior to final payment. In compliance with the regulations of the Michigan Sales Tax Commission, no Sales Tax is to be included in the proposal. The School District is exempt from Federal Excise tax.
QUALIFICATION OF BIDDERS:
The owner may request any or all bidders to submit any of the following information
before the award of the contract:
A. A bidders performance record.
B. The address and description of bidders equipment, plant or permanent place of business.
C. An itemized list of the bidders equipment, plant and personnel.
D. A bidders financial statement.
E. A description of any project which the bidder has completed in a satisfactory manner.
F. Such additional information as will satisfy the owner that the bidder is adequately prepared to fulfill the contract.
G. Description of work which will be don simultaneously with the owners project.
14. NOTICE OF AWARD:
The contracts shall be deemed as having been awarded when the formal notice of acceptance of his proposal has been duly served upon the intended awardee by some officer or agent of the owner duly authorized to give such notice.
15. GUARANTEE:
Each contractor shall furnish the owner a written guarantee running for one (1) year after the final payment covering all work in the contract. Any defects in workmanship or materials for which a claim is submitted within this period shall be corrected.
16. DOCUMENTS:
The Proposals submitted shall be based upon the specifications contained herein.
17. RIGHTS OF ACCEPTANCE OR REJECTIONS:
The Board of Education of the Lansing School District reserves the right to reject any or all bids in whole or in part and to accept the bid or portion or bid that, in their opinion, best serves the interests of the School District.
18. Contractors and subcontractors are required not to discriminate against any employee or applicant for employment, to be employed in the performance of this contract, with respect to hire, tenure, terms, conditions or privileges of employment, because of race, color, religion, national origin, or ancestry or also because of age or sex, except based on a bona fide occupational qualification. Breach of this covenant may be regarded as a material breach of the contract of purchasing agreement as provided in the Michigan Fair Employment Practices Act and may be processed thereunder. See Policy 7410.
Accounts Payable
For Questions:
Please call 517-755-3020
Please email ap@lansingschools.net
Procedures
The accounts payable office processes payments to persons, companies and agencies. These payments are generally classified the following types:
Purchase order payments
Purchasing Card Log and Receipts
Contracted service payments
Mileage Reimbursements
Others
Invoices, purchase orders and receipts are documented and matched before payment is made. Please be aware that employee verification of receipt of merchandise is required for most purchase order payments. Staff members should notify the Accounts Payable Department when an order is received by signing and forwarding the original invoice or the packing slip. All original invoices are to be sent directly to the Accounts Payable Department.
Payments are processed weekly (currently on Thursdays). Please allow five working days, plus time for necessary approvals for payment processing.
Q. How do I notify the Accounts Payable Office of a receipt of a shipment?
A. Please send a copy of the packing slip and/or original invoice marked "received by" with your name to the Accounts Payable Office by courier or e-mail.
Contracts for Purchasing
PURCHASING
Updated: August 29, 2012
Lansing School District Purchasing Contracts
The Lansing School District Purchasing Office uses contract purchasing to allow for pre-approved contracts to meet routinely expected purchasing requirements. This process avoids the need to initiate the sometimes lengthy process of bidding and contract approval after the need for an item arises. The contract purchasing system allows for departments and schools to request open (or blanket) purchase orders prior to the actual time of need for supplies or materials. This system of just-in-time purchasing allows for more immediate availability of items that are routinely purchased while meeting bidding requirements.
This is a current (partial) list of purchasing contracts in use within the District.
Suppliers - Click Here

Lansing School District Map - Link to MDE Website


Affidavit of Bidder - This completed, notarized form is required to be submitted with formal bids form.


Fund Raising Supplier Application


Registry of Education Personel - MI School Code


Registry of Education Personel Reporting - Contracted service providers, please see the attached


Supplier/ Vendor Application - If you would like to be added to our supplier list or need to update information you can print this form and fax it to our office. Fax 517-755-3019.


SIGMA (State of Michigan Finance & Procurement)
2016 Bond Projects-Current Requests for Bids/Proposals
2019 Sinking Fund Projects-Current Requests for Bids/Proposals
Current Requests for Bids or Proposals
IF YOU ARE HAVING PROBLEMS VIEWING DATA
If you are having problems with viewing or printing a bid or document please contact our office, we will be able to either fax you a copy or email you a copy of the bid/document that you are requesting.
Please call the Purchasing Office at 517-755-3030.

SIGMA (State of Michigan Finance & Procurement)


Bid Awards/Tabulation information - If you are looking for bid tabulations for bids-please go to Board of Education, under BoardBook Agenda's/Minutes


Bid Attachments - This packet includes copies of forms that must be included in all sealed bids.


Background Checks - Michigan School Code


Building Information - Data as of October 2009


Building Information - Ceilings


Sale of C.W. Otto Middle School


SO-1760 Hill Center Studio Renovations


SO-1760 Hill Center Studio Renovations Addendum 1


SO-1762 Attwood Elementary Cooling Design Services


SO-1762 Attwood Elementary Cooling Design Services - Addendum 1


RFP for Strategic Planning
Forms

Contracted Service Agreement


Per Diem Memo 7.1.19


Meal Per Diem Policy 7.1.19


GSA Meal Guide 7.1.19


Meal Per Diem Reimbursement Calculator 7.1.19


2020 Mileage Reimbursement Form - Use this document for mileage reimbursement from Jan 1, 2020 thru Dec 31, 2020 ONLY


2021 Mileage Reimbursement Form - Use this document for mileage reimbursement from Jan 1, 2021 thru Dec 31, 2021 ONLY


School Mileage Chart - Quick guide to calculate mileage when traveling to and from Lansing School District buildings.


Purchasing Card Log - This log is for recording all purchases made with the P-Card. Please be sure to use one form per person.


NEW Purchasing Card Application - Please complete and send the forms to the Purchasing Department. PLEASE DESTROY OLD FORMS. Only this form will be accepted.


NEW Purchasing Card Limit Change Request Form - Use this form to request Purchasing Card limit changes. PLEASE DESTROY THE OLD FORM.


Field Trip Packet - This packet contains the forms required for a Field Trip. Please complete these forms and then submit for approval according to the Approval sheet attached. Must be approved PRIOR to Field Trip.


Fund-Raising Vendor Application - Fun-Raising Vendors Only
General Conditions and Instructions to Bidders


Parental Permission Form - This is the Parental Permission Form that would be needed for Elementary fund-raising


Parental Permission Form - Middle School - This is the Parental Permission Form that would be needed for Middle Schools


Principal's Approval Form for Fund-Raising Project - This is the form that you need to start a fund-raising project


Product Delivery Receipt - This is an example.


Purchasing - Michigan School Code


Purchasing Card DO's and DON'TS - Please print these and review when you are printing your Purchasing Card Application


Supplier - Registry of Educational Personnel Reporting - Suppliers that have regular and recurring contact with students must submit the attached form


Vendor Application - Whether your a new Vendor or just want to update your application, please print and fax completed application to to us at (517) 755-3019
Fund-Raising Procedures

Board Policy 3800 Fund-Raising and Student Activity Fund - This is the Board Policy for fundraising


Handling of Cash - Some do's and don'ts


Sales Tax Information


Suppliers Approval Process - The process of approval for vendors for fund-raising.


Crowdfunding Procedures and Request Form
General Info

SIGMA (State of Michigan Finance & Procurement)


Capital Area United Way


Lansing Area Public Purchasing Association


Michigan Minority Business Development Corp.


Michigan Public Purchasing Officers Assoc.


Michigan School Business Officials


Middle Cities Education Association


MiDeal - State Purchasing Contracts


REMC - Regional Educational Media Center - Link to REMC Co-operative Purchasing
Purchasing Staff
519 W. Kalamazoo Street
Lansing Michigan 48933
Office: (517) 755-3030
Fax: (517) 755-3019
Purchasing@lansingschools.net
---
Kattie White
Kattie.White@lansingschools.net
Director of Operations/Purchasing Supervisor
T: 517-755-3014 F: 517-755-3019
---
Resources

Map to Purchasing and Risk Management


SIGMA (State of Michigan Procurement)


Instructions for W-9


Lansing Area Public Purchasing Group


REMC State-Wide Cooperative Bids


Fifth Third Purchasing Card


W-9 Form


Bid Awards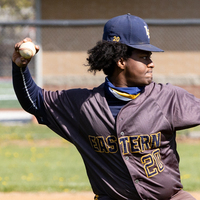 11,500 Enrollment by 2025
85% Graduation Rate by 2025